The Show That Will Take You To Dubai !!
Have you ever thought about where you want to go for your honeymoon ? In fact, maybe you've never even thought about going on honeymoon because: you don't have a lover and don't know when you're gonna meet your soulmate ? You have a lover but money is living its own life far from you ? Or maybe you don't see the reason why you should go on a honeymoon after marriage ? We can answer all your questions!
Why go on honeymoon by the way?
A honeymoon provides your first memorable moments as a couple. It sets the stage on how a couple treats each other and prepares the path to wedded bliss. Not to mention some great honeymoon memories that will help keep the spark alive while reminiscing.
It is a celebration of your marriage. You could make any place in the world your love moon, but if you want to create dope memories that will help you hold tight to your partner during difficult times and troubles you will face, you prolly want to go to the most memorable places; well, that your budget can afford...talking of budget. How much does a honeymoon cost ?
Honeymoon? What's the price tag to get that honey?
According to wedding industry experts, couples spend an average of $4,466 on their honeymoon. Wait. How much does that represent in naira or Francs CFA ?? That's at least 2millions and even more !
Who would spend 2 millions when they can't even afford to send their kids to proper schools? Just for a honeymoon? Let's face it. Most Africans can't afford honeymoons of these amounts. So. What does that mean? That the exotic places are meant for us to never see them? NO!!!  The best thing to do is to plan your marriage budget and insert the honeymoon part in it as well. And by the way, you don't have to do to the most expensive places just for three days and spend so much money. Marriage life isn't just about honeymoon, you'll have to plan your life as well.
Plan your expenses, plan your daily needs, budget everything and then when you think you can put aside some money, Google the nice places that would have you for your budget.
I can hear you say: «Ohh that's much work» I have another solution for you..
The EASIEST way to get your honeymoon in Dubai.
Register to The Couple's Corner 237. The reality tv show that will offer an exotic honeymoon to Dubai to the winner couple and 5,000,000 francs CFA to start their life! No that's not a scam ! Read about the competition here:
https://magazine.fabafriq.com/fabafriq-magazine-partners-up-with-the-couples-corner/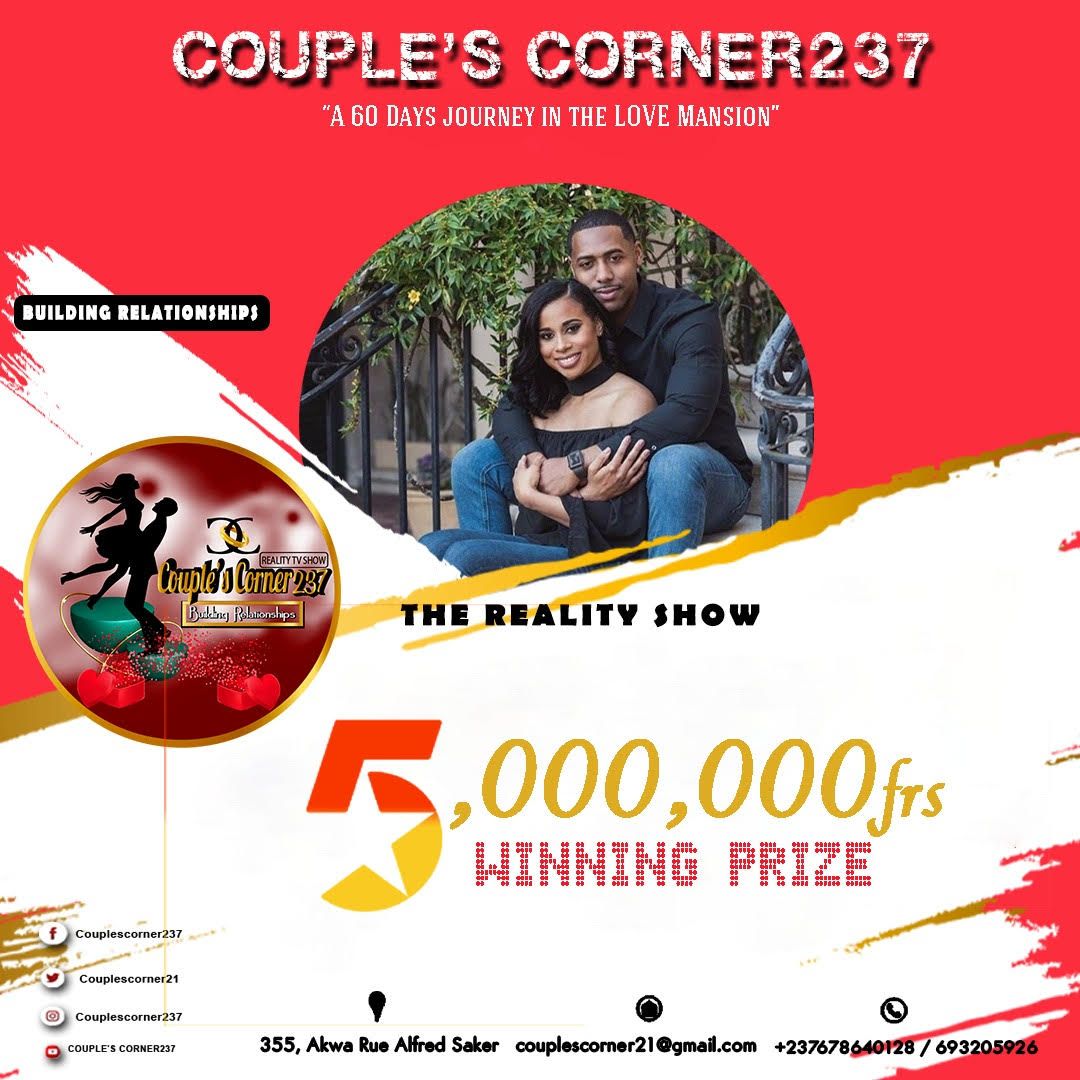 Just a few days to get a chance to win!
Applications are received (till April 30th) from people desiring to participate. For the first edition, Cameroonian and Nigerians based anywhere in the world can participate provided they come to Douala before the beginning of the show. The applications are made online or deposited at the headquarters in Douala.
Follow the link to participate
https://forms.gle/2krUxzDkwAbAkmck8
Applicants are required to send passport size photographs and full colored pictures. Participants with passports earn more chances and  will have to submit a short video highlighting two things: why they want to take part in the show and why they think they are ready for a marriage.
And if you have not yet met your soulmate, the love mansion might just be the place where you'll find the love of your life!