Pay Your Eneo Bills Through Ecobank
Douala, 22 April 2021 – Ecobank Cameroon, a member of the leading pan-African banking group,  the Ecobank Group, is enabling its digital platforms for payment of Eneo electricity Bills. Ecobank's  digital platform channels, Ecobank Mobile App, Omni Lite, Omni Plus and Xpress Points will provide  convenience for Eneo customers enabling them to pay their electricity bills from the comfort of  their homes or offices.

Gwendoline Abunaw, Managing Director, Ecobank Cameroon, said: "Ecobank Cameroon is a key  partner of Eneo and has positioned its digital payments platforms as a fast and secure way for  customers to pay their electricity bills. This is yet another example of our rich digital ecosystem  offering individuals, businesses and the unbanked fast and secure platforms, in this case enabling  convenient electricity bill payments."
Eric Mansuy, CEO of Eneo Cameroon said: "Eneo Cameroon has resolutely embarked on the path of digital transformation. Eneo offers digital solutions that make life easier for its customers ranging from requests for connections, complaints management, issuance of bills and payments. Against this background, customer can now pay their bills with more ease without having to go to our agencies. 30% of our customers are positively living this experience already. Eneo is pleased to welcome Ecobank Mobile to its galaxy of bill payment solutions. We know we can count on the high reliability and security of Ecobank's diverse remote payment solutions to increase the share of Eneo customers who are taking advantage of this opportunity to pay their bills without having to travel."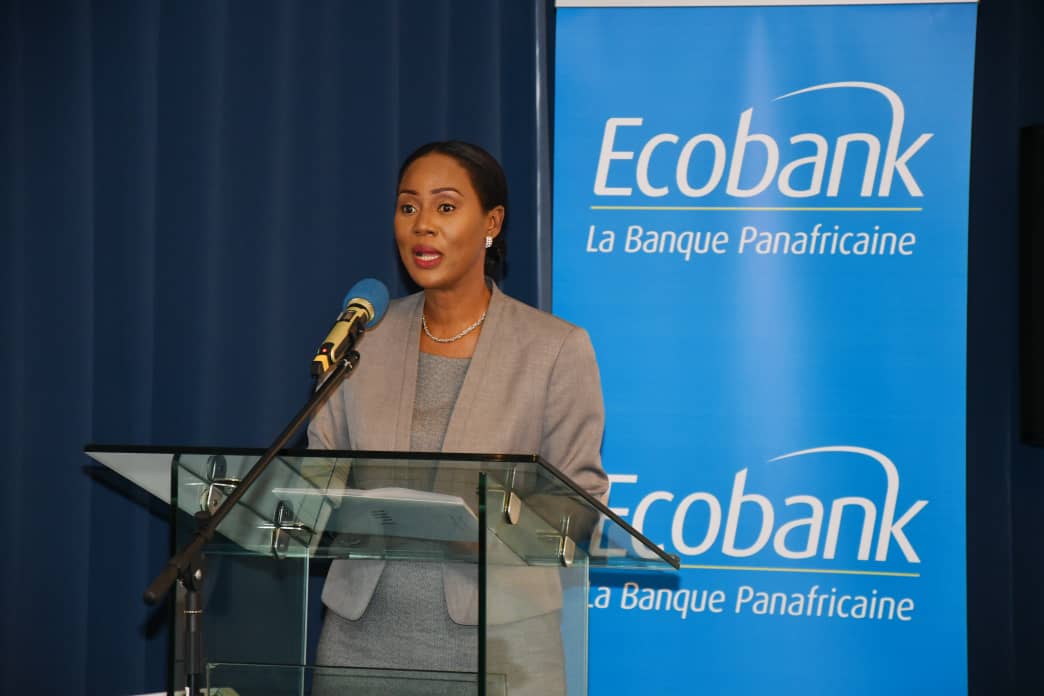 The partnership enables Eneo customers to pay their bills in four different ways. Using Ecobank  Mobile or Ecobank Online via the Pay Bill option, in person at any Xpress Point agency without the  need to have an Ecobank account, via the Omni Lite internet platform for businesses or via the  Omni Plus internet platform for corporates.
Eneo partnered with Ecobank to provide the digital payment facility for its prepaid electricity  service launched in 2019, and with this innovation, all Eneo's customers can either load their  electricity prepaid meters or pay their electricity bills anywhere and anytime using Ecobank's  digital platforms
Ecobank also successfully concluded three major financings in favour of Eneo during the last six years for a total amount of XAF30.9 billion: a bridge loan to DFI financing of XAF 10 billion in March  2015; participation of XAF 10 billion as part of a syndication of XAF 38.2 billion to refinance existing  debt and boost Eneo's CAPEX funding in 2018; and in February 2021, participation of XAF 10.9  billion as part of a syndication of XAF 100 Billion to speed up the development of electricity services  in Cameroon.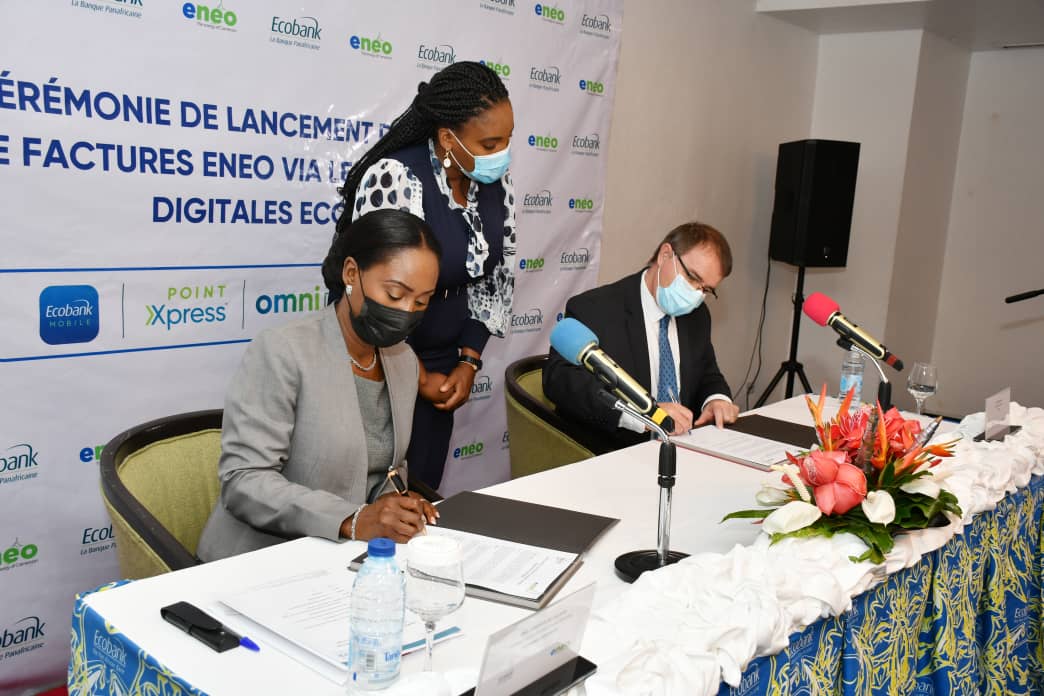 Media Contact
Email: jabena@ecobank.com
About Ecobank Cameroon
Ecobank Cameroon was established on 2001. It is licensed and supervised by the Banking Commission of  CEMAC Region (COBAC). Ecobank Cameroon has its Head Office at Rue Ivy French, Bonanjo, PO Box 582,  Douala, Cameroon and has 21 branches, 72 ATMs, 561 Xpress Point agents. It serves numerous individuals,  schools, churches, sole traders, SMEs, local, small and medium corporates, regional companies, NGOs,  financial institutions, international organizations, multinationals, public sector entities, governments and  government agencies through its Consumer, Commercial and Corporate banking divisions. The Bank is 80  per cent owned by Ecobank Transnational Incorporated (ETI), the pan-African financial conglomerate  headquartered in Lomé, Togo, which operates in 33 countries in sub-Saharan Africa.
About Eneo Cameroon
As a major operator in the energy sector in Cameroon, Eneo has as ambition to supply reliable energy, and  to provide service quality, in complete safety and at affordable prices while being a governance model in  Africa. Integrity, cohesion, respect and commitment, which underpin its business, are the fundamental  values on which Eneo establishes its identity. Its 3,759 employees are proud to belong to a company that is  transforming itself to be a driving force and a catalyst for growth.
As at 31 December 2020, Eneo had about 1,500,000 families and enterprises connected to it grid, of which  approximately 45% are in the cities of Douala and Yaoundé.
Eneo is a semi-public company with 51% of its capital held by Actis group, 44% by the State of Cameroon  and 5% by its employees.