Threads Is Shockingly Doing Well Since Its Released
Mark Zuckerberg has launched a new app after months of speculations and secrecy, THREADS is here as a competitor app to twitter.
Threads came into existence as a strong rival between Mark and Elon musk and something which started as a little dispute, is putting the world in a whole new trend with the coming of Threads which is shockingly doing well since its released.
In recent months, a lot of Tech companies have attempted to profit from Twitter's unrest. But Threads has an advantage, thanks to Meta's considerable financial resources and Instagram's massive global user base of more than two billion monthly active users.
On Wednesday, Mr. Zuckerberg said on his Threads account, "I think there should be a public talks app with 1 billion people using it. Twitter has had the chance to do this but hasn't quite succeeded. I think we will. Later, he claimed that within seven hours of its debut, Threads had attracted 10 million sign-ups.
In response, Mr. Musk stated that he was unimpressed with Threads and that he has deleted his Instagram account. He said on Twitter that engaging in the fake euphoria of hide-the-pain Instagram was immensely preferable to being abused by strangers on Twitter.
To everyone wondering what thread is all about, here is a little insight:  Threads is  an app developed by Instagram, designed to enable real-time, open communication between users. Additionally, Threads promotes Instagram, a prominent app in Meta's line of apps.
The goal, according to Instagram CEO Adam Mosseri, is to create a welcoming, open platform for communities.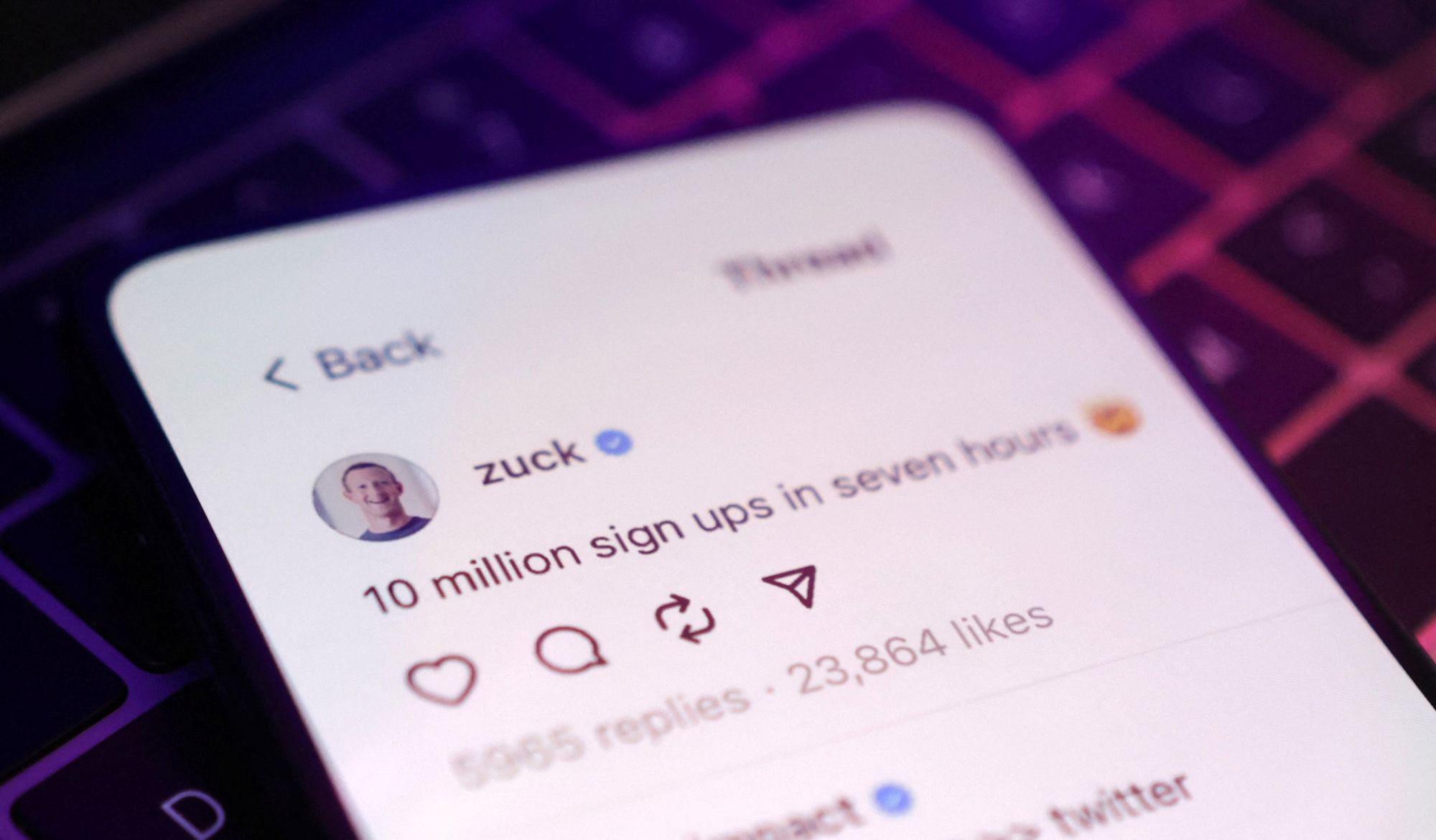 Instagram has a strong connection to Threads. For the time being, everyone interested in downloading the new app must already have an Instagram account. The user's Threads username and Instagram handle must match.
That is a little on what thread is all about , talk about living in an innovative world. It must be a hard time catching up with the trends especially for the ageing population.However, if you can, you should get on Thread and be one of the newbees to enjoy the experience