Récompenses: Les Lauréats de la 7ème édition de The Corporate Awards
Ce fut beau, ce fut magique, féérique, teinté de glamour et de fashion dans la magnifique salle des fêtes de l'Hôtel Akwa palace qui à revêtu ses plus beaux atouts pour être à la hauteur des prestigieux invités et du prestige de la soirée.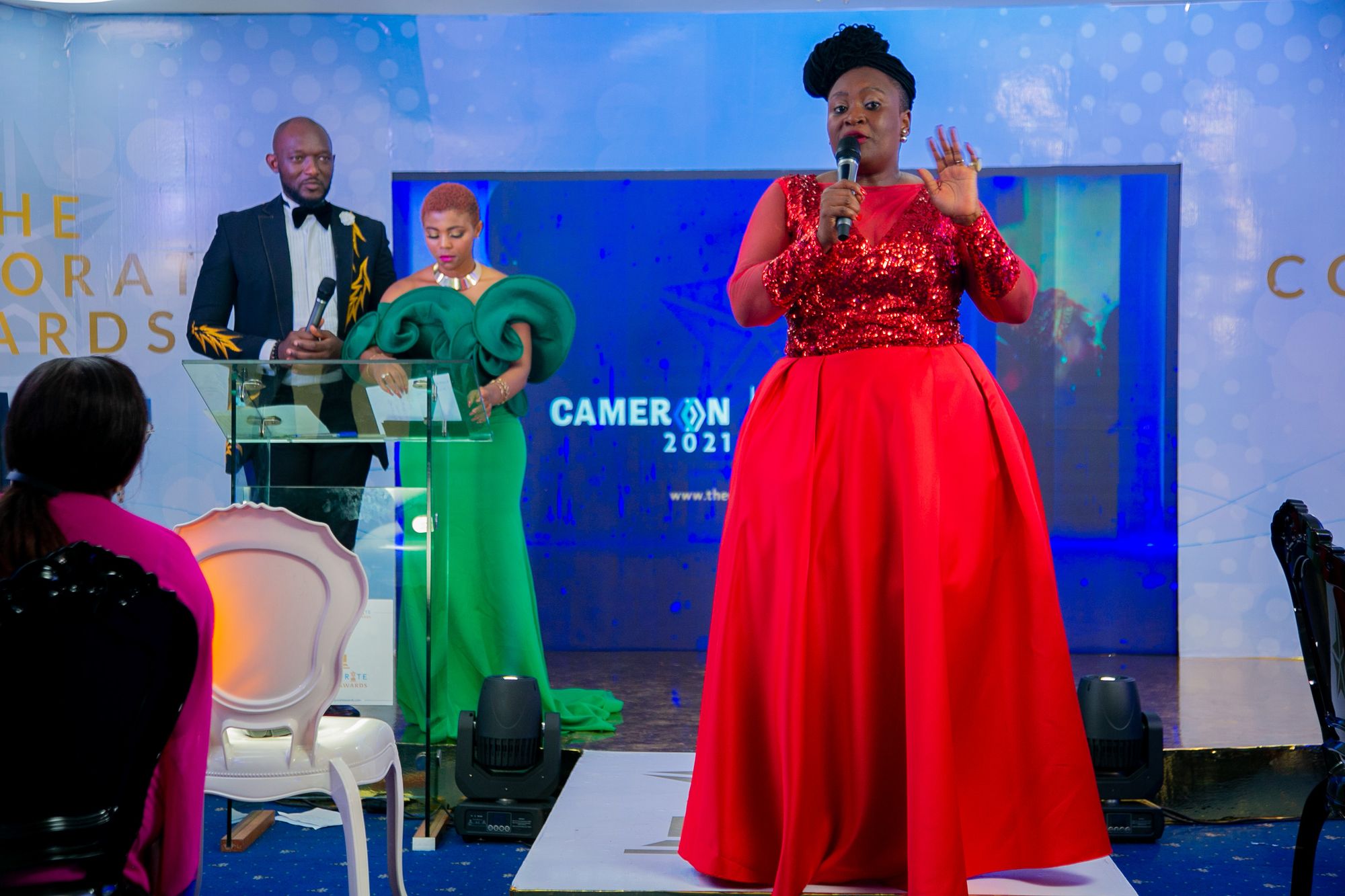 Elles étaient un peu plus de 60 entreprises sur la ligne de départ pour ces awards; seules quelques-unes ont eu le privilège de repartir avec des trophées. La star du jour était bien sûr la société de télécommunication MTN Cameroon qui est repartie avec trois trophées dans les catégories suivantes: Choix du public employeur de choix; Recherche interne service client et recherche interne CSR. L'une des personnalités les plus heureuses de la soirée était sans doute la promotrice de l'événement qui en ouverture a tenu à présenter ce projet qui ne cesse de grandir année après année, elle a tenu à remercier toutes les entreprises qui ont bien voulu participer à cette compétition. Pour divertir et apporter un goût culturel à cette grande soirée quoi de mieux que la voix raffinée et la prestance d'un grand nom de la musique camerounaise Annie Anzouer, qui a fait danser les multiples invités sur de belles mélodies. Plusieurs autres entreprises repartiront des Awards avec des trophées; Égalité de chance remporté par Activa; service client choix du public Banque Commerciale du Cameroun.
Liste complète des entreprises récompensées
Le choix du public CSR: Telcar Cocoa
People's Choice CSR: Telcar Cocoa ltd
Internal Research  CSR: MTN
People's Choice Customer Service: Commercial Bank-Cameroun
People's Choice  HSE: Total
Internal Research HSE:  Nestle
Internal Research Most Innovative Employer:  HUAWEI
People's Choice Most Innovative:  CIMENCAM
Internal Research Customer Service: MTN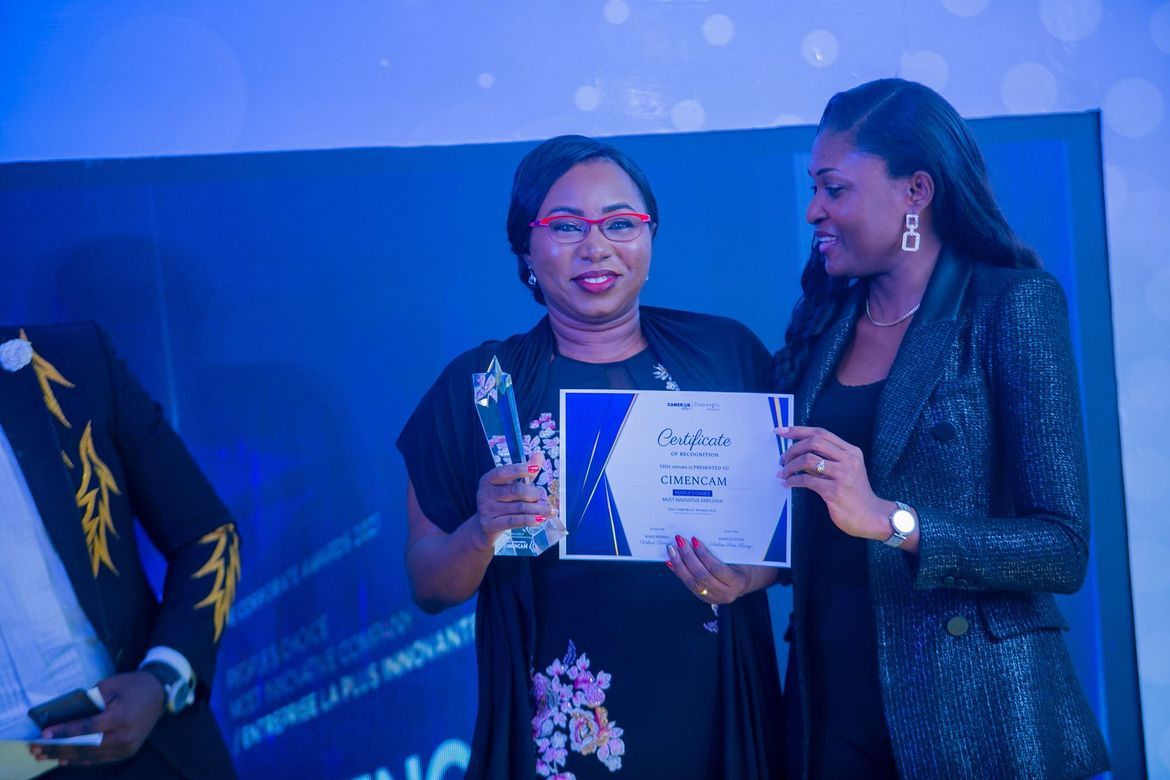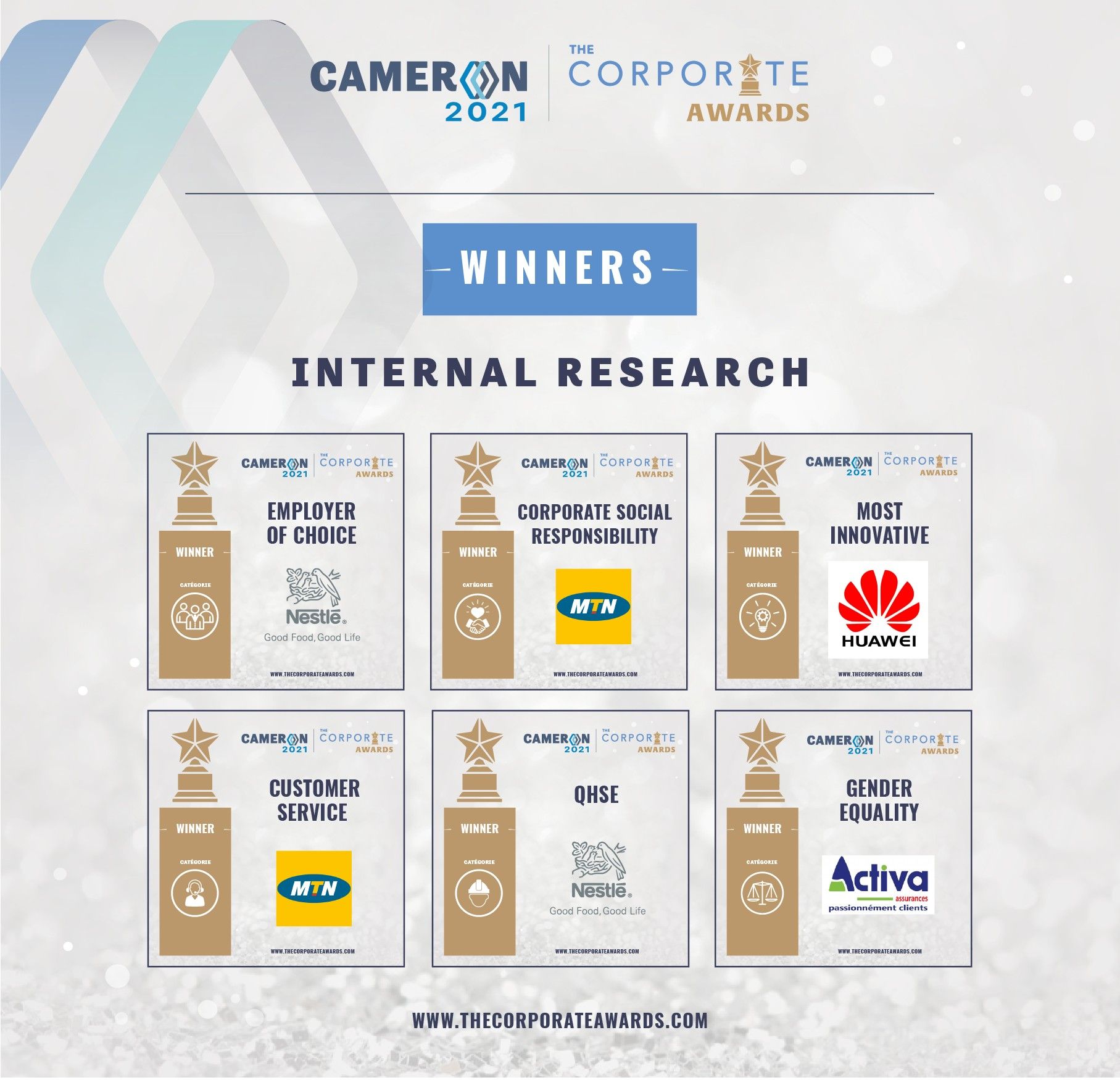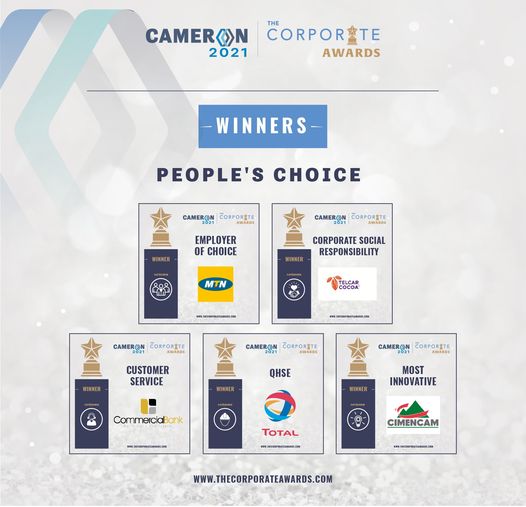 Tous les vainqueurs ont tenu à remercier l'initiatrice de ces awards, tout en invitant d'autres partenaires et autres entreprises à y participer massivement. Rappelons que The Corporate Awards est une initiative qui récompense les entreprises qui accordent la plus haute dévotion à tous les aspects de l'engagement envers son personnel et ses clients. Le rendez-vous est pris pour l'année prochaine pour la 8e édition.