Nigerian Wigmaker Helen Williams Etablishes The Guinness World Record For The Longest Handmade Wig
Helen Williams, a Nigerian wigmaker, has officially set a new Guinness World Record (GWR) for creating the world's longest handmade wig, measuring a whopping 351.28 metres (1,152 feet 5 inches).
Williams began this project on November 4, dedicating 11 days and over two million naira to creating the record-breaking wig. Williams revealed that the creation required 1,000 bundles of hair, 12 cans of hair spray, 35 tubes of hair glue, and 6,250 hair clips.
Williams, who has a professional career spanning eight years, brought a wealth of experience and courage to the challenge. She is made 50 to 300 wigs per week and trained hundreds of students, who have collectively made thousands of wigs.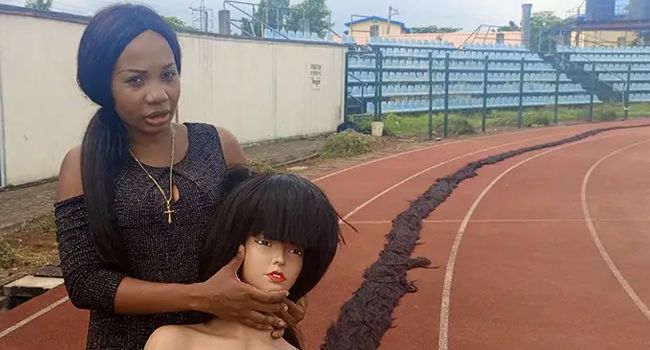 Williams acknowledged the difficulties she faced during the process, saying, "Finding the materials to make the longest wig was not an easy task," despite her wealth of experience.
Williams had to lay this massive wig out in a straight line for precise measurement after it was made. The wig's length made a number of locations, including running tracks, inadequate.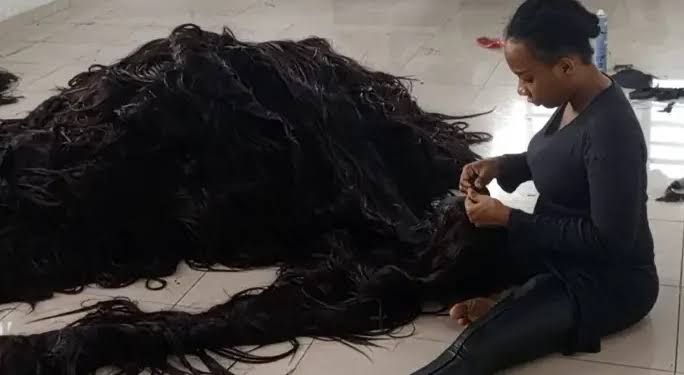 Emilio Minnicelli of Italy created the world's tallest wig. On 15 May 2004, it was modelled in Bologna's Piazza Maggiore and measured 14.3 metres (46 ft 11 in) tall.
Nikola Kulezic (Serbia) created the world's longest hair extension on June 26, 2013, measuring 820.29 metres (2691 ft 3 in).