GARRI: A STEADY MONOPOLY.
Garri as you know has stood the taste of time as a stable food in major parts of  Africa. Made out of cassava, this food has been termed  by many as first aid, red cross, grand master or live saver . Found in almost every home, consumes by both the young and old, Garri has been saving lives since the 1800's. Amazing right?...
Imagine coming home on hot day and just enjoying some ice cold Garri...I know right!! Boarders going to school witha trunk containing garri, milk and Groundnut can be in the best position to explain garri being called"Live Saver" Funny enough, this food which was affiliated to the poor in the society, because that was what their money could afford has today become a luxury delicacy. Ah yes! Garri is now served at weddings and other big occasions; and you will be amazed at the joy and excitement with which guests dig in on this meal.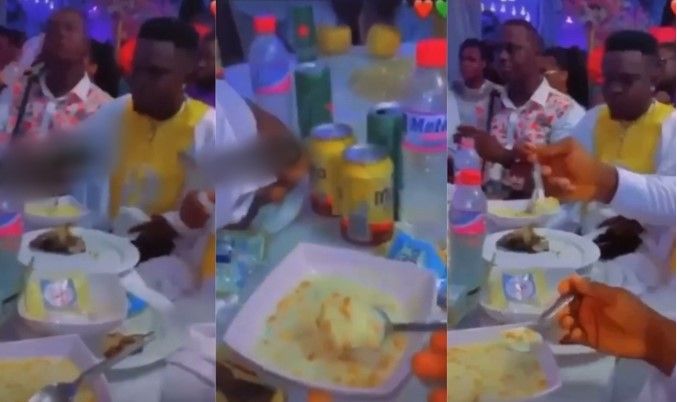 Garri has also effortlessly secured its space in the lunch packs of many administrative authorities who consume it at work with a lot of appetite and pride.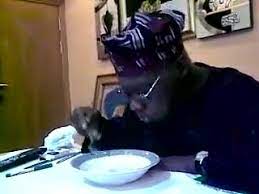 It comes in either white or yellow color, depending on the use of palm oil. Though this food can be made with hot water(Eba) and eaten with soups and stews, consumers say cassava flakes taste even better with cold water and some condiments like fried groundnuts, milk, sugar and coconut. Some people go as far as consuming cold water Garri with fried fish and akara.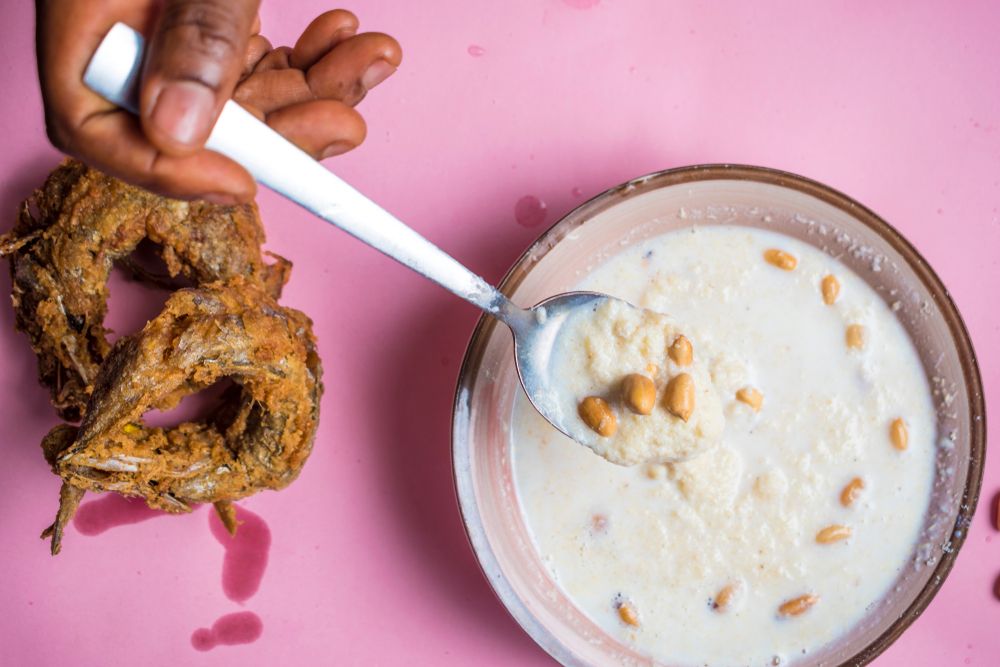 Here are some pictures of your favs in the entertainment industry, savoring cassava flakes in a way that would whet your appetite. like many would say, "sucking Garri is bae", just so you know how much they enjoy it.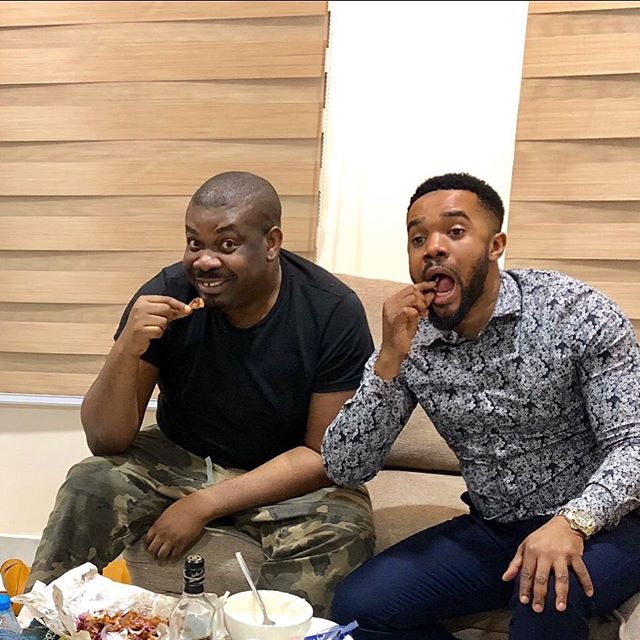 I must tell you, people have gone all wild about this food and have gone as far creating recipes like Garri porridge and cake.
Garri is said to have originated from the Igbo land in Nigeria, West Africa. The name Garri comes from the Igbo word Gari which means to grind. despite the fact that Nigeria is famous for its extreme consumption of Garri, many other African countries like Cameroon, Ghana and others can not be left out when talking about the production and consumption of Garri.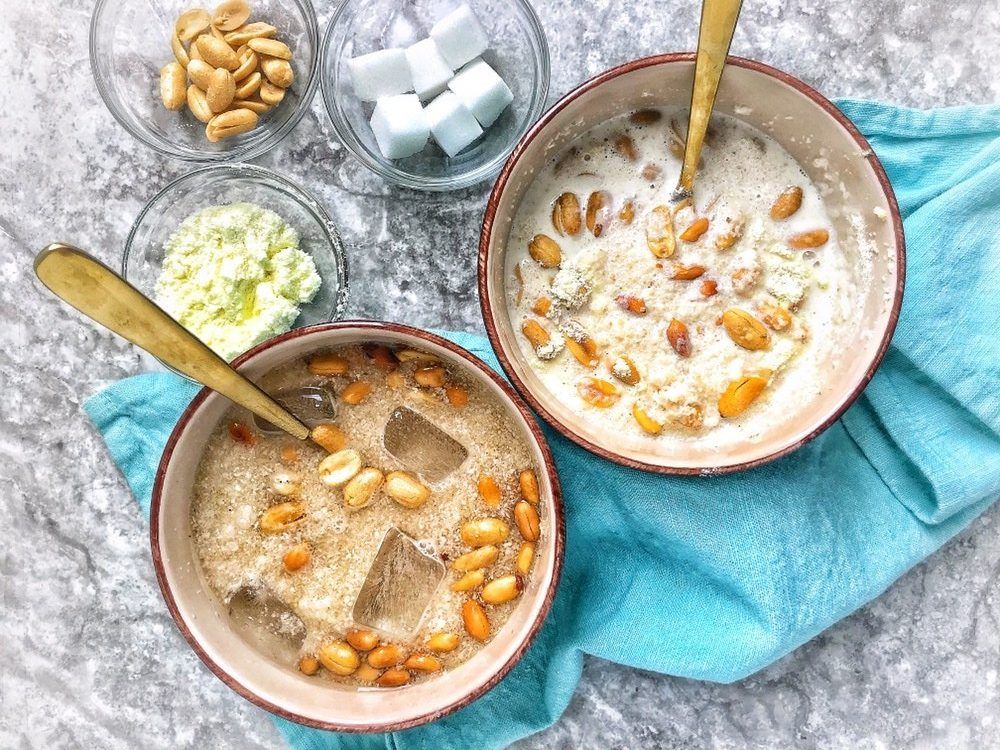 Quick reminder, Garri today has gained international recognition as it is no longer consumed only in Africa, but the world at large.
If you have not had a taste of Garri, then this is definitely your time to try. ENJOY.