Corporate Awards 2021: Historic!
The corporate Awards organised by FabAfriq Media Group  hosted  its 7th edition in Douala, Cameroon on the 19 of November 2021. This award seeks to recognise excellence in people management in relation to different corporate policies. It also aim at creating a benchmark for other companies to simulate and creating a platform for positive exchanges.
Awards encourage positive competition in the marketplace and intern good for consumers and for business. When firms compete with each other, consumers get the best possible prices, quantity, and quality of goods and services. Competition among companies can spur the invention of new or better processes, or more efficient processes. Consequently, firms may race to be the first to  change how they do things internally or market a new product. Corporate innovations also benefits employees with a fresh perspective and help drive their motivation to achieve more, while external innovations can create new and better products, which helps drive economic growth and increases standards of living.
It has been 7 years of hard work and recognition across African countries. Côte D'ivoire, Senegal, Gabon and Cameroon have been gracious hosts to this event over the past years. The objective of this award is to give companies a morale boost by highlighting their achievements which will help to cement the credibility and enhance its reputation.To measure the authenticity of these awards, winners were vetted in two critical procedures: An internal research, categorised by questionnaire and site visits and people's choice categorised by online voting. The internal research was based on interview protocols in each category and research whereas, the people's choice was based on strictly online vote.
Corporate Awards is presented in 7 categorise; Employer of choice, Training and development, Equal opportunity, Most innovative, Employees relations(customers service when research is conducted online) Corporate social responsibility and Health, safety and environment.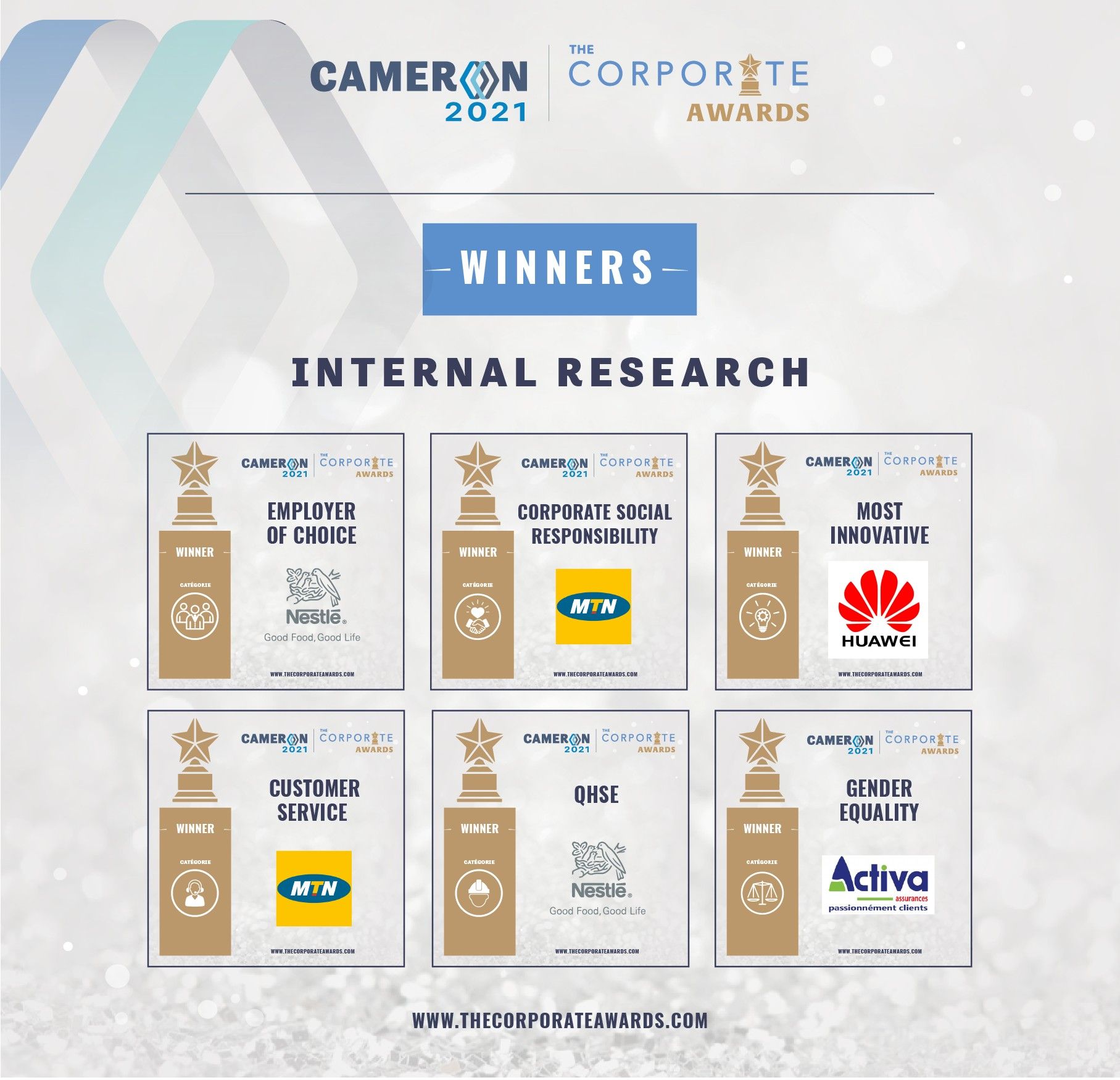 The winners were as follows; people's choice (Employer of Choice, MTN), Internal Research (Employer of Choice, Nestle), Gender Equality (Activa), People's Choice (CSR, Telcar Cocoa Ltd), Internal Research (CSR, MTN) People's Choice (Customer Service, Commercial Bank-Cameroun), People's Choice (HSE, Total Cameroon),  Internal Research (HSE, Nestle), Internal Research (Most Innovative Employer, HUAWEI), People's Choice (Most Innovative, Cimencam), Internal Research (Customer Service, MTN).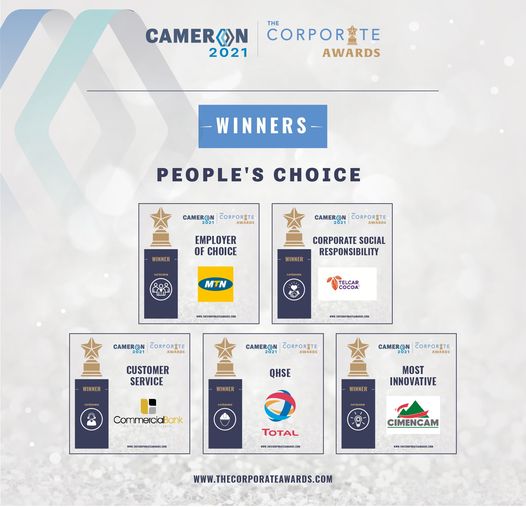 Employees who are celebrated will provide better services and add more values. Competition also encourages businesses to improve the quality of goods and services they sell – to attract more customers and expand market share. Quality can mean various things: products that last longer or work better, better after-sales or technical support or friendlier and better service.