Cardi B Finally Clears The Air Over Mic Incident.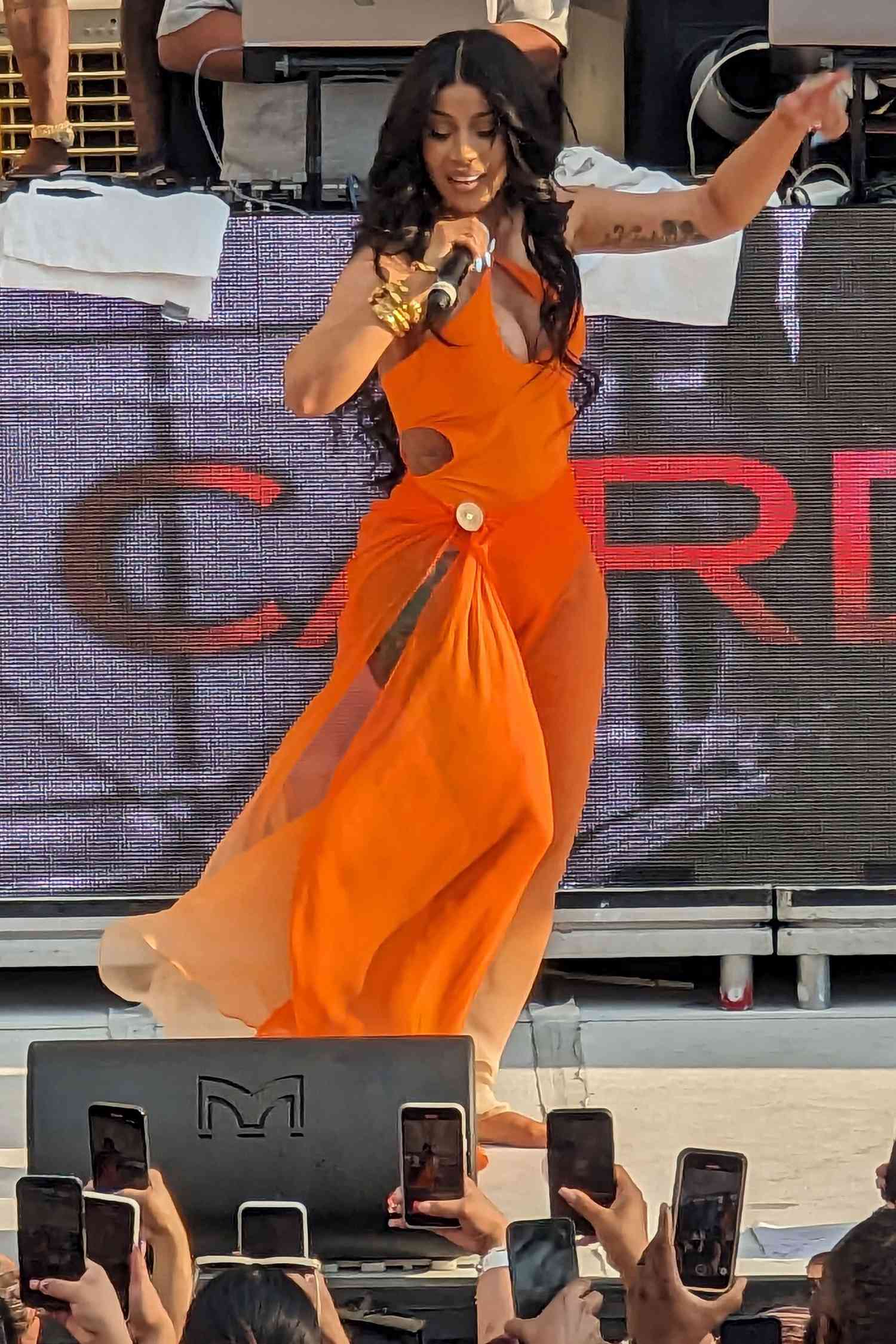 Remember fans trolling Cardi B for hurling a Mic at a concertgoer last July in Vegas right?, the American Rapper has finally addressed the issue. Let me burst your bubble, she is not sorry for it. She made this clear in an interview on The Breakfast Club. Cardi said she opted to speak up because she had heard a lot of versions about the incident which were not true. The rapper also revealed that she was scared of going to jail because after the incident, she was charged with battery.Unfortunately while she hurled the microphone, it mistakenly hit two persons instead of the main target. One of them pressed charges against the rapper, but fortunately for her, they were dropped.
"Let me tell y'all something, I did not want to address it because I thought a b***ch was going to jail, but I'm not."
She affirmed that she did ask people to pour water on her because it was hot as hell and she needed the water to quench her temperature, but the only condition she gave was that her face should be avoided in order not to ruin her makeup, but then when the water got to her face, she said,"It was like a quick reaction".
"People were making their own sh*t up, it was hot as f**k so there was a part of the show where I was telling people to splash me but even when I told them 'splash me' I was like 'be careful with the face, the face is beat'. Four songs after that, nobody had splashed me. I told y'all to splash me for one little second and four songs after this b**tch threw water and ice on my face and automatically reacted. I didn't even know that I was throwing it at her I just threw it because it's like she hit me right in my face."
According to Cardi B, the fan targeted her face on purpose and as such, she saw it as a malicious act. To top it up, Cardi B is not the only rapper to catch a case for throwing a mic at a fan. Recently,50 Cent also threw a mic at a concertgoer at the end of August 2023, you know what is worst?,the concertgoer was rushed to the emergency room with a gash on her temple.