Cameroon - Serbia: Vincent Aboubakar Elected "Man Of The Match
Vincent Aboubakar was elected Man Of The Match for Cameroon on Monday against Serbia (3-3), in the opening match of the second day in group G of the World Cup.
Although on the bench at the kick-off of this Cameroon - Serbia, Vincent Aboubakar entered the game in the 55th minute, two minutes after the third Serbian goal (1-3).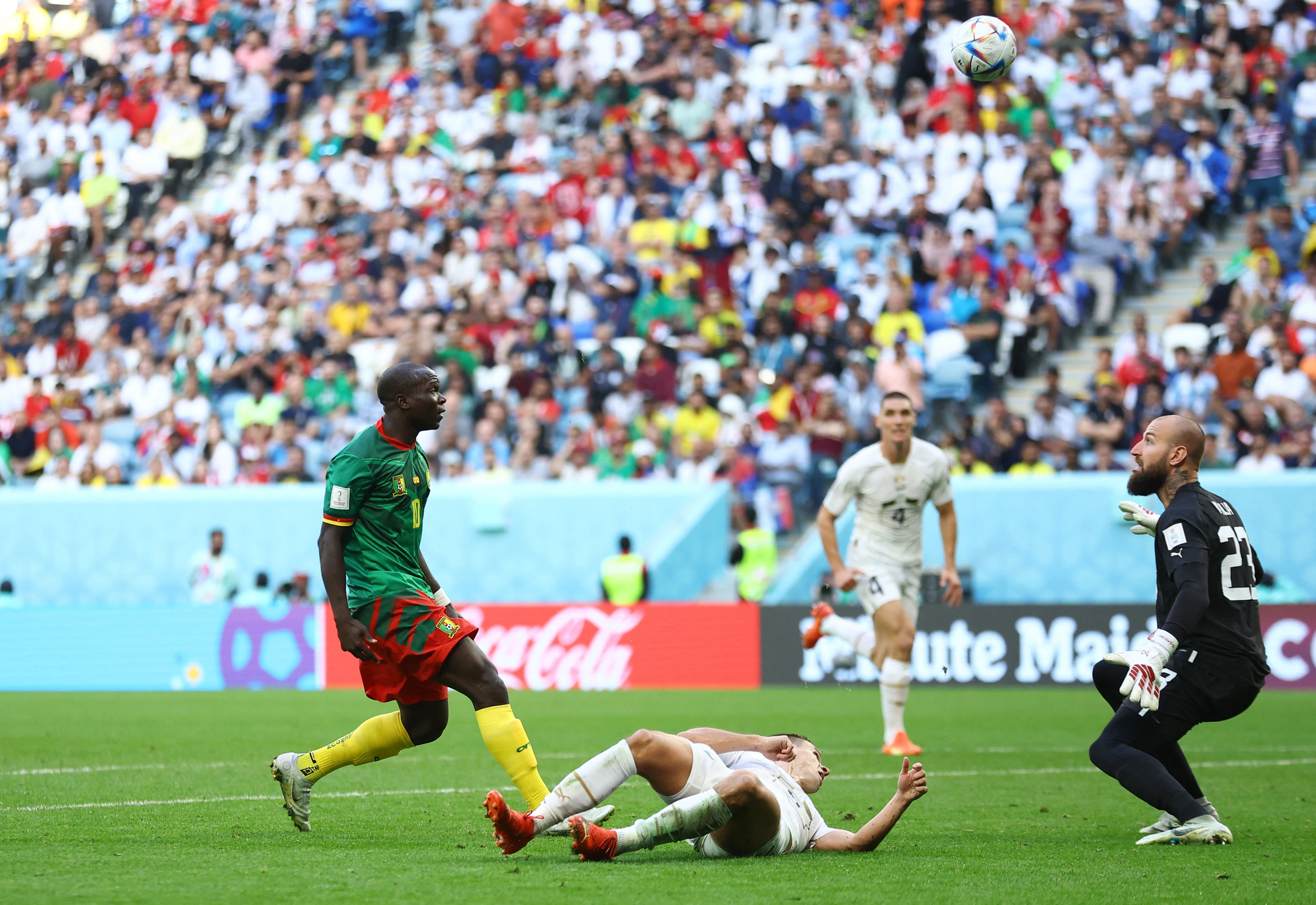 In the space of ten minutes, the Cameroonian striker Abubakar  went from substitute to hero for his country.
He scored in the 63rd minute and then gave Choupo-Moting his first World Cup goal in the 65th minute for a 3-3 draw that looked like a victory.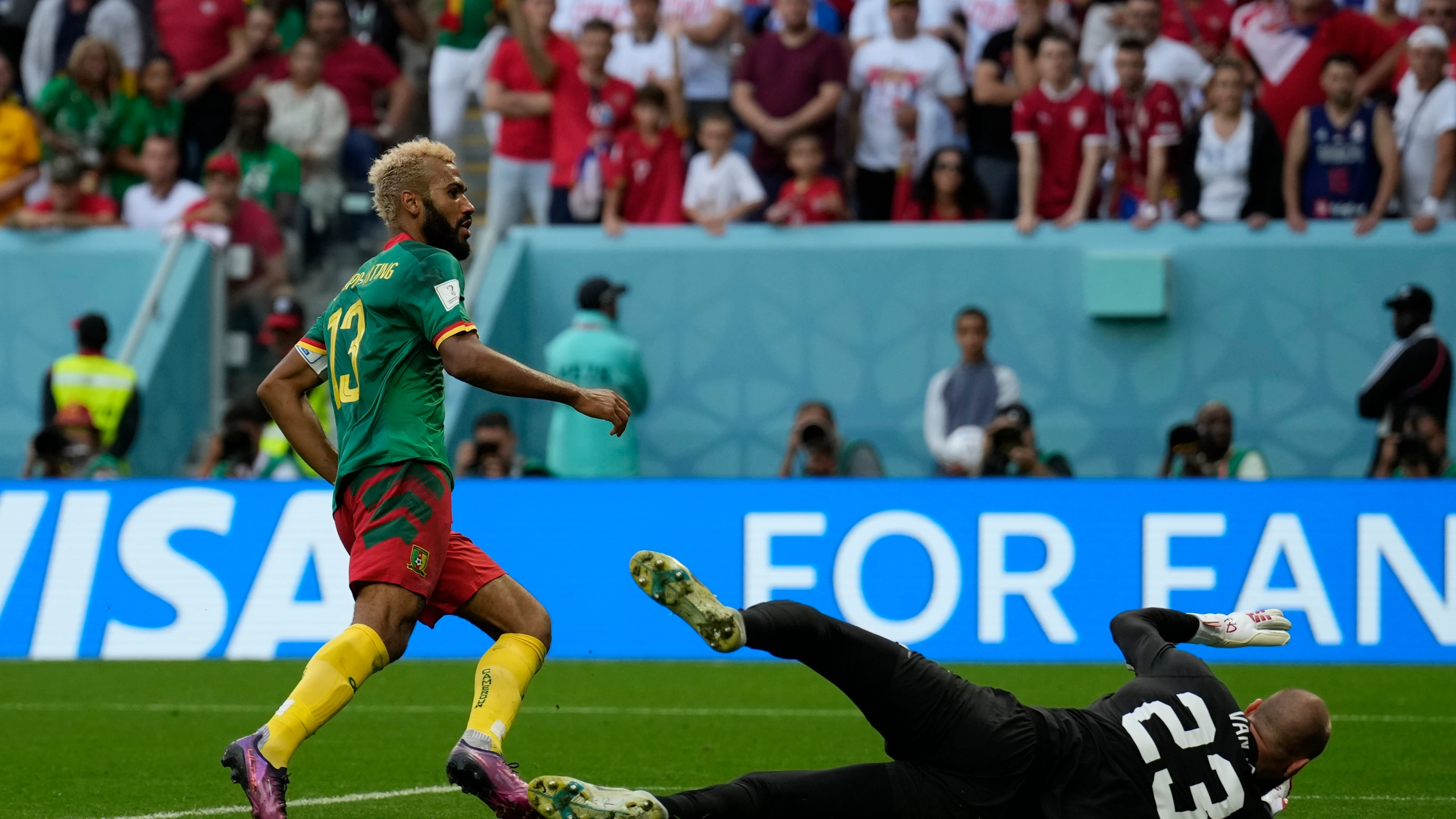 Through the great intervention of Vincent Aboubakar, he was "Man of the Match".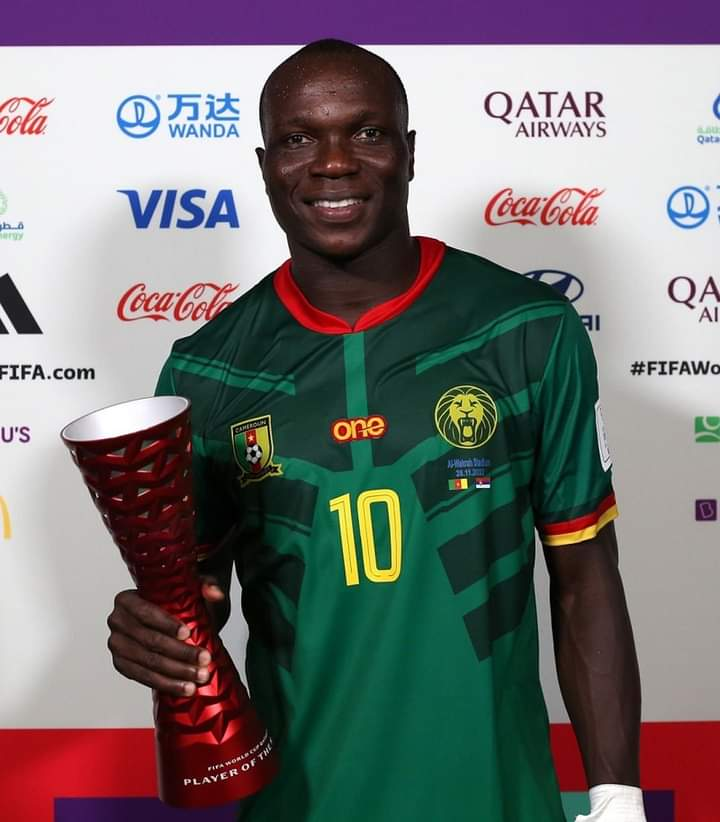 Although Aboubakar does not come with a big reputation or popularity, talks are already going around for United to grab him on from Al-Nassr on loan in January until the summer when they can pursue a marquee centre-forward. After all, they are looking for how to fill the void left by the departure of Cristiano Ronaldo and this will be a perfect fit!