Another Nigerian Wins Guinness World Record.
Tony Solomon popularly called Ball boy, is the latest holder of the Guinness World Record for the most steps climbed on a ladder while balancing a football on his head. Tony carried out this challenge last August 10th 2023 in Yenagoa, Beyalsa state in Nigeria. This came after two months of intense training. This is evident as Tony successfully climbed 150 steps to the top of a 250-foot-tall(76 meters) radio mast, with a football on his head in 12 and a half minutes.
The Guinness World Record holder, initially walked 60 km with a football on his head from Amassoma to Yenagoa in Bayelsa State, Nigeria, but many doubted the authenticity, reason why Tony applied for the GWR challenge.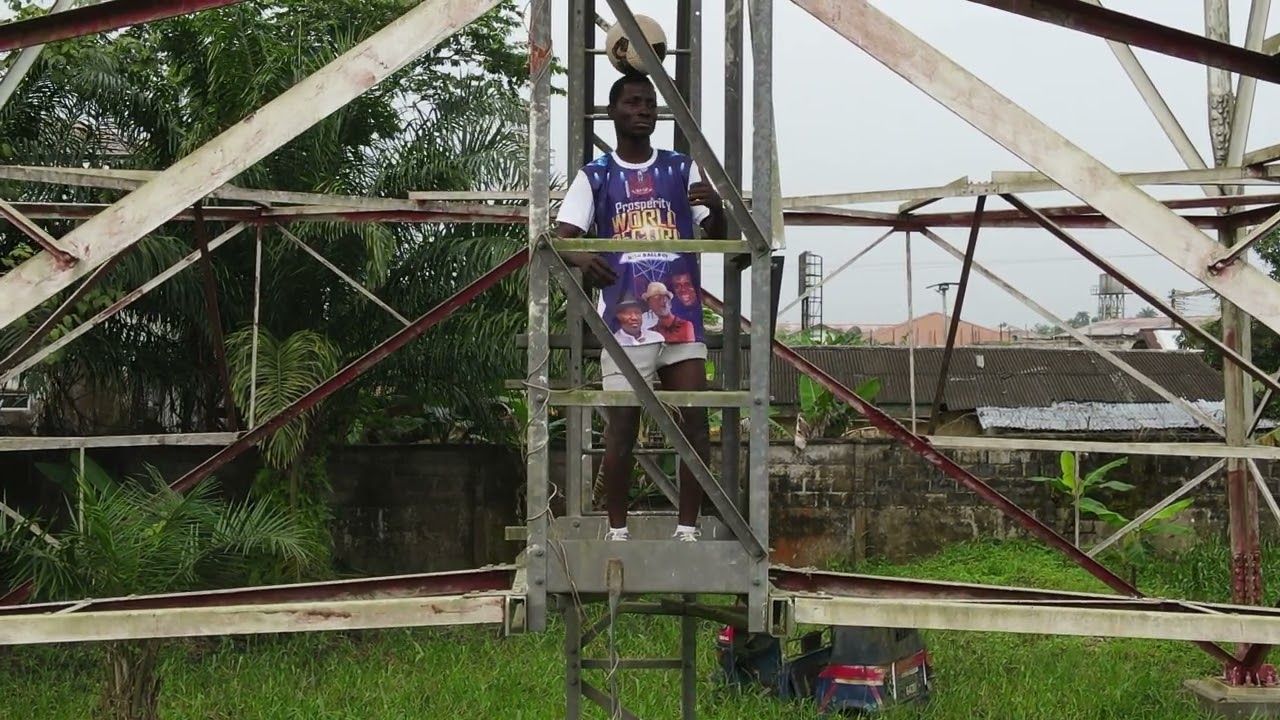 Despite carrying the challenge early August, it was only until Wednesday September 13th, that the Guinness World Record announced him winner on their website by posting his details and his challenge video. Tony Solomon has been applauded by Nigerians as congratulatory messages have been flying all over social media.
The 28-year old footballer says he attempted this record to challenge himself and to inspire others to do great things. Aside Tony, many Nigerians are holders  of the Guinness World Record in the domain of football such as Kid Eche, who set the record for the fastest time to 1000 football touches while balancing a ball on the head. This was done in 7 minutes, 46 seconds. The same boy also set the record for most consecutive football touches in one minute while balancing a football on his head.
Vincent Okezie and Victor Richard Kipo also hold the record for most football 'around the world' tricks with arms linked and another record for most transfers of footballs spun on the finger in 30 seconds.
Another record was achieved by Chukwuebuka Ezugha, Richard Kipo, and Okezie, for the most consecutive passes of a football between the head and soles while balancing on the back of a person. Last but not least is Confidence Kipo, who holds the record for most knee transfers of a football spun on the finger in one minute.
Note should be taken that Victor Richard Kipo is considered the first Nigerian with the most Guinness Record achievements, holding eight records in total.