African drinks and cocktails...
...Delights to enjoy your meals and snacks
The African continent is best known for its exotic nature and its colourful and beautiful landscape. These varieties are also seen in other areas and Africa can boast of an infinite number and varieties of herbs, fruits and spices that creates a prefect and harmonious blend for cocktail making.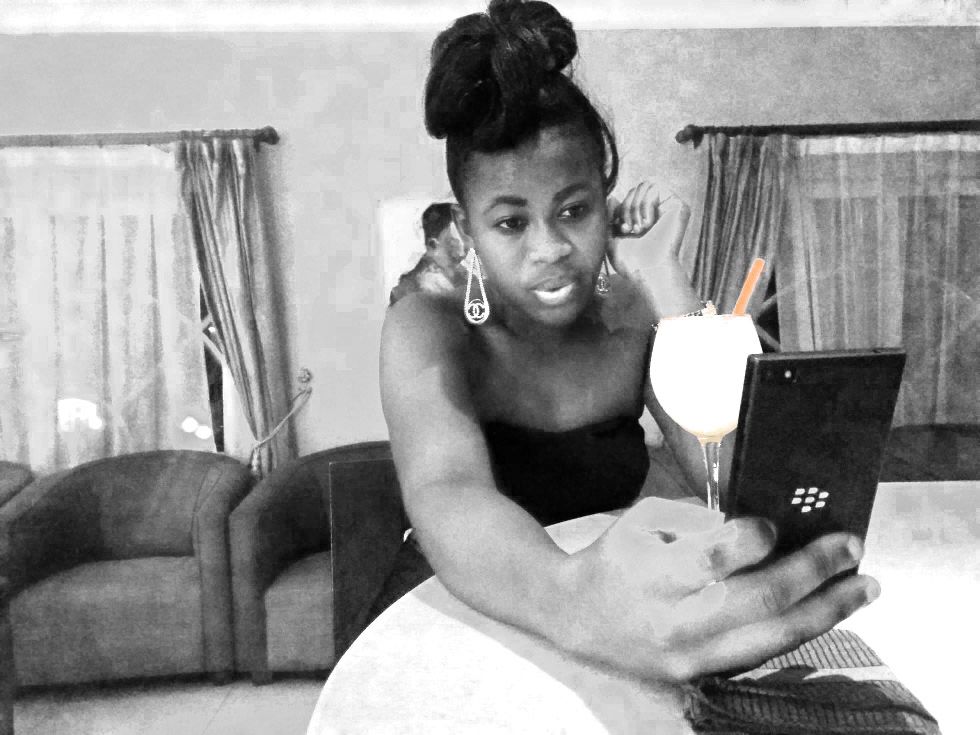 In general, the word cocktail is a blend of many ingredients including alcohol, whose mixture leads to the creation of an alcoholic beverage. The western world has a variety of spirits used in cocktail making such as Vodka, Gin, Tequila, Dark, Light or Spiced Rum, Bourbon, Brandy, Scotch and varieties of whiskeys (Canadian, Irish, Rye etc.). In addition to spirits you have an array of liqueurs like Irish cream, Amaretto, Vermouth and many others used as flavouring agents.
To add volume and flavour to your cocktails some usual items always present in your kitchen like fruit juice, soda, water and ice cubes are important accessories needed in making unique and exuberant cocktails. With all these ingredients, it has been possible to Africanise cocktails by blending and mixing them with African ingredients and herbs. Here are our top five recipes of African cocktails, easy to do, very delicious and tasty.
1-Nigerian Chapman Aka African Sangria
The Nigerian Chapman also known as African Sangria is a refreshing cocktail. It is Nigeria's own signature cocktail. Really easy to make, almost always featured at Nigerian parties.
Ingredients: ½ cup Grenadine Syrup, A few dashes of Angostura Aromatic Bitters, 35 cl Fanta Orange, 35 cl Sprite, ½ an Orange, ½ a lemon, ½ a cucumber and Ice cubes.
Optional Ingredient: Ribena Blackcurrant
To garnish: Feel free to add any citrus and other fruits of your choice: cucumber, strawberry, orange, lemon, lime, even bananas. I used the following:
Preparation: Put a few ice cubes in the mugs. Add half a cup of the Grenadine Syrup, this should be about one-third of the dimpled mug. Add a few dashes of Angostura Bitters (to your taste). Add a squeeze of orange and lemon each. Share the Fanta equally between the two mugs, do the same for the Sprite. Remember to leave some space because the garnishings will take up their own volume. Add your sliced garnishings: cucumber, orange and lemons. This list goes on and on, some people even add bananas to theirs.  Top off with Ribena blackcurrant if you have it. Stir with the straws and it is ready for drinking! Enjoy it on a warm sunny day or on any special occasion with any Nigerian snack.
2-Ginger Beer
Ginger Beer is a carbonated, sweetened beverage produced in two versions: alcoholic brewed ginger beer (which includes home-brewed) or a carbonated soft drink flavoured primarily with ginger and sweetened with sugar or artificial sweeteners.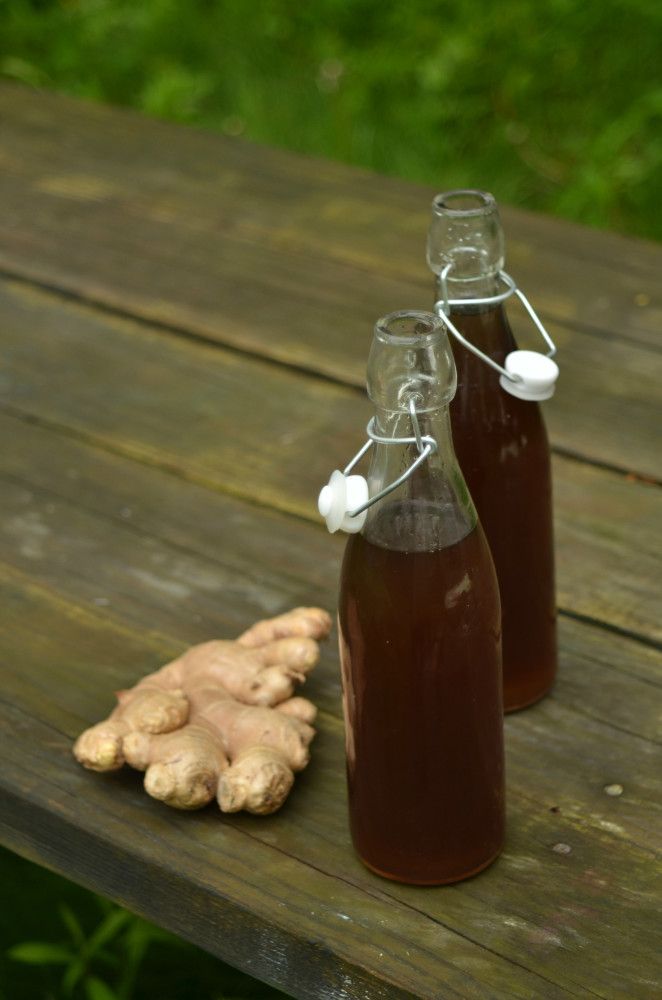 Home-made non-alcoholic ginger drinks are common throughout much of Africa, especially Western African. In Central Africa, West African shopkeepers often sell their homemade ginger drink, sometimes in recycled vegetable-oil bottles. These ginger drinks are much stronger than any ginger ale soda. They can be enjoyed chilled over ice or diluted with cold water.
Ingredients: three or four large fresh ginger roots (not ground ginger), juice of two limes (or similar amount of lemon, pineapple, or grapefruit juice), one cup sugar, a few whole cloves or a cinnamon stick (optional) and water
Preparation
Carefully remove and discard the ginger root's outer layer. Pound the ginger root to a pulp and place in a large ovenproof glass mixing bowl or stainless-steel container. In a teakettle, heat six cups of water to boil. Pour water over the ginger, cover with a lid or a clean cloth. Wait one hour.
Place a clean cheesecloth or a paper towel in a strainer and pour the mixture through it into a large jar or pitcher (or two jars or pitchers as necessary). Squeeze the cloth to extract all the liquid from the ginger root. Mix in the citrus juice, sugar, and spices (cinnamon stick). Fill the jar with lukewarm water to make a gallon. Return the mixture to a warm spot and wait another hour. Strain the ginger beer once more and refrigerate until chilled. Serve over ice. Serve with dishes from Western Africa.
3-Dawa
Dawa means "medicine" or "magic potion" in Swahili. In other words, a dawa is said to be so potent that it will cure whatever ails you. The recipe is based on a famous Brazilian drink that was introduced to Kenya. It is now one of the most widely consumed cocktails in Kenya and has spread throughout North and South Africa (especially in touristy regions). Recipe compiled through different sources while researching African Beverages. Enjoy!
Ingredients: 1 teaspoon sugar or 1 tablespoon brown sugar, 2 fluid ounces vodka, crushed ice cube, 1 whole lime, quarter with skin on, 1 dawa stick, twisted in creamed honey,
Preparation
Put lime and sugar into a whiskey tumbler. Crush limes slightly, add ice and pour in the vodka. At this point, you twist a dawa stick into some honey and add the stick to the drink. A wooden honey stick or other types of stick twisted in honey will work. Muddle limes with dawa or honey stick. The more you crush the limes into the mixture and stir the sweeter the taste.
4-South African Mango Rooibos Mint Punch
Rooibos tea (known in Britain as Redbush), grown in South Africa is naturally caffeine free and low in tannins so it's healthier and doesn't have the heavy tannin taste that puts me off most regular teas. You can also buy Organic Rooibos which is even better. This iced tea lasts for ages in the fridge and it's really light and refreshing!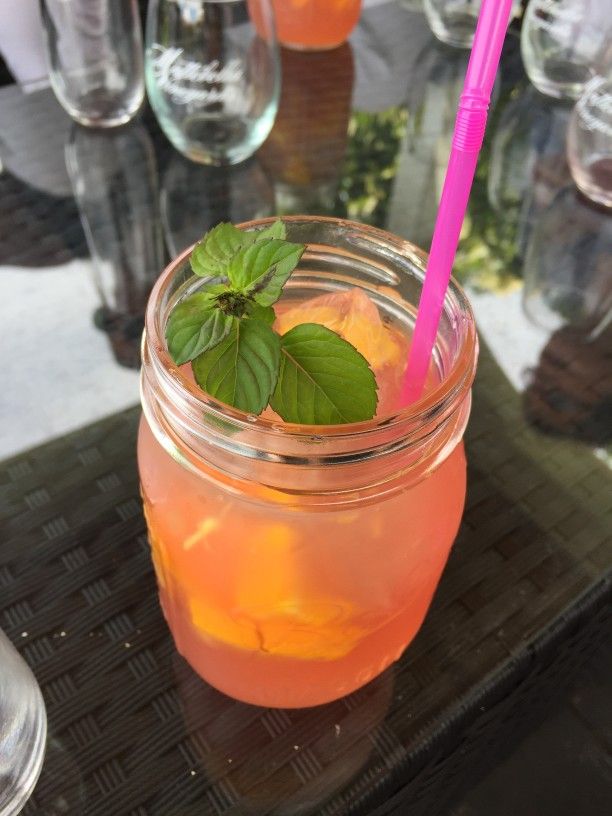 Ingredients: 12 oz. dark rum, 32 oz. rooibos tea* (4 to 5 tea bags), 8 oz. mango juice, 16 oz. fresh mango, cut into cubes, Fresh mint leaves, for garnish
Preparation
Make rooibos tea the night before the party by soaking 4-5 tea bags in 32 oz. of warm water. Refrigerate overnight. The day of the party, discard tea bags and combine the rest of the ingredients in a punch bowl or pitcher. Serve over ice and garnish each drink with a mint leaf.
5-Yukka
The word punch is a loanword from Sanskrit meaning "five", as the drink was originally made with five ingredients: alcohol, sugar, lemon, water, and tea or spices. A punch can be alcoholic and non-alcoholic. It was brought to Europe from India by sailors and then dispersed in other countries and continents. This also resulted in African punch among which Yukka from South Africa
Ingredients: 4 bottle(s) Vodka (more Vodka drinks), 20 Lemons (more Lemons drinks), and 6 1/2 cup(s) Sugar (more Sugar drinks)
Preparation
Cut Lemons into quarters and squeeze into a container. Place the squeezed lemons into the container. Pour in the vodka and add the sugar. Fill with ice and mix all the ingredients. Leave for 12 hours. Taste test. Add extra sugar or Ice.
We hope when you try these recipes, you will get to find your favourite! Happy drink!