Top 5 Accommodations in Cameroon for Tourist
Whether you are traveling for holidays, business trip, or honeymoon the most important thing that comes into our minds is where do I sleep? Where we sleep can make a strong impression about a place we find ourselves. The demand for accommodation is subsidiary to the place of travel.
There are various factors that determines the type of accommodation we need. Some of this are the number of people you are travelling with, the duration of you stay and the nature of your trip. If you are travelling with friends or family then a guest house or apart hotel is the best option for you. If you travelled alone and maybe for a short period, then a hotel may be a good idea.
Cameroon has various accommodation facilities scattered over different regions, continue reading to find out the top accommodation facilities.
1. Hilton Hotel
This prodigious hotel is situated on off Highway N3, at the heart of Yaounde Central Business District. Location is key for tourists, they want to visit as many places and therefore accessibility is key. They are less than two kilometres from the National Museum of Yaounde and Mfoundi Market, and Yaounde Conference Centre is 15 minutes away. When it comes to fitness and health they have got you covered. Sport courts and fitness centres are within the complex. They are specialised in French brasserie-inspired dishes which you can enjoy is various locations in the hotel. This hotel offers a bespoke Family Experience for travellers below the age of 12. Children enjoy a Kids Welcome and a dedicated Kids Breakfast experience. As if this isn't already awesome they offer free shuttle to residence and his shuttle covers Yaounde International Airport. Don't they have you covered?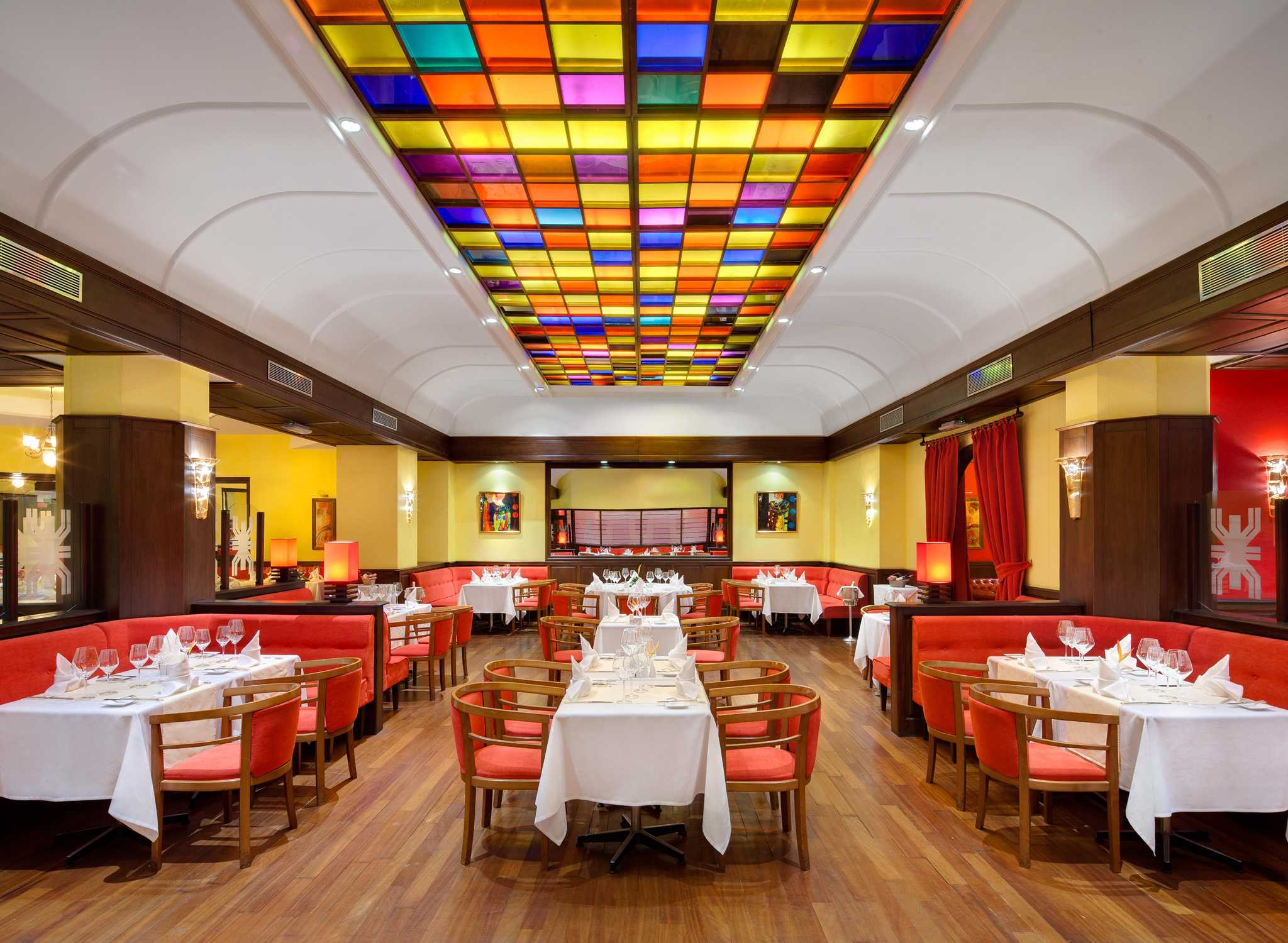 2. Kribi Appart Hotel
The world is a global village and the one thing which differentiates people across continents and ethnic group are language, culture and life style. In Kribi Appart Hotel their staff are versed with several language such as English, French, German and Spanish. Language barrier won't be an issue resided in the hotel. From the road if you are on foot this resort in reachable in 656 feet. It provides restaurant services, free bikes for adventuring the terrene and a fitness centre. Remember, health is wealth. The rooms are well equipped with the nitty-gritties such as hair dryers and all. Extracurricular activities such as cycling, billiards and fishing.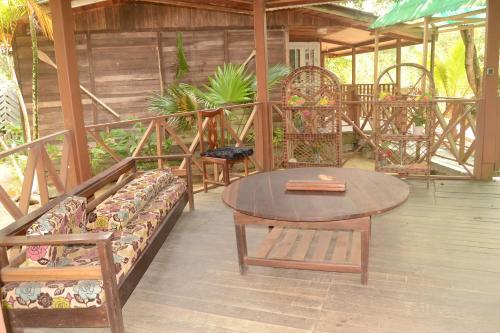 3. WDC Apart Hotel
Washington Da Costa Apart Hotel is situated at Mile 16 - Bolifamba, Buea. It is a modern luxurious yet classic comfortable apart hotel with several services rendered to the public.  WDC is unique for its chic mid-century modern decor adorning our hotel to eclectic dining options. It is cultural inclusive making it suitable for international travellers. The posh hotel is ideally located opposite the Lone Buea shopping mall. The various accommodations are regular suites, presidential suites, penthouse, and apartments with high end amenities. Recreational facilities like live band music are open every weekends. To crown it all, their exceptional staff are professional train with awesome consumer service skills.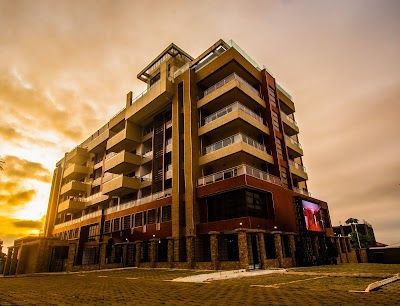 4.      Sadil Hill Range
Sadil Hill Range Mountain Resort Bamenda Cameroon is the perfect way to escape the cities noise and enjoy the serenity of nature while enjoying in the company of family and friends. The Ranch Resort in the heart of the Savannah grasslands of Cameroon. Its beautiful and natural geographic surroundings makes it an exceptional and classic place. Some of the features in this exceptional place is beautifully shaped rocks, local and unique seasonal trees, meandering streams. This awesome touristic destination is known for its tranquillity and fresh breeze perfect for blended families. Along the hills there are amazing tents, horses and quadra-cycle for movement. It also has an exquisite Jacuzzi and swimming pool for relaxation. It has an iconic panoramic restaurant designed to showcase the beautiful scenery. It has a historic heritage from the time of German.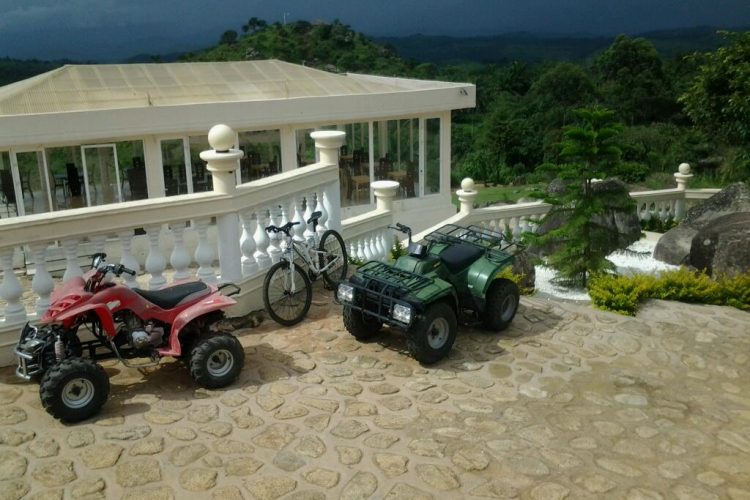 5. Manhattan Living
If you are religious, don't worry the location of Manhattan Hotel in Douala Cameroon is just perfect. It is located at 1660 Boulevard de la Liberté Akwa Douala 5485 CM. Lodged in Manhattan you'll be within a 5-minute drive of Eko Market and La Nouvelle Liberte. This hotel is 1 min (1.5 km) from Cathedral of Saints Peter and Paul and 2.1 mins (3.3 km) from Stade de la Reunification. They offer complimentary wireless Internet access is available to keep you connected. Private bathrooms with showers feature complimentary toiletries and bathrobes. Conveniences include desks and separate sitting areas, and housekeeping is provided daily. Grab a bite from the grocery/convenience store, or stay in and take advantage of the hotel's 24-hour room service. Continental breakfasts are available daily from 6 AM to 10:30 AM. Other amenities include featured amenities include express check-in, express check-out, and dry cleaning/laundry services. Free self-parking is available onsite.