Sama Randy Youth Write Contest
The Sama Randy Youth Write Contest is one of Better breed Cameroon's annual projects. Through this contest, Better Breed Cameroon encourages critical consciousness in Cameroonian youth by enticing them to partake in social change discourse. As of December 1 st 2020, Better Breed Cameroon is once again accepting submissions from undergraduate Cameroonian students enrolled at all forms of higher education institutions nationwide for the 2021 Sama Randy Youth Write Contest. This is the 7 th edition of the essay competition named in memory of pioneer Better Breed member - Sama Randy – and it runs under the theme: Dear Cameroon, We Need to Talk! In 2019, the Cameroonian government organized what was a 'Major National Dialogue' for the resolution of the Anglophone Crisis. Over a year later, the country is still in need of peace and reconciliation from this crisis and much more.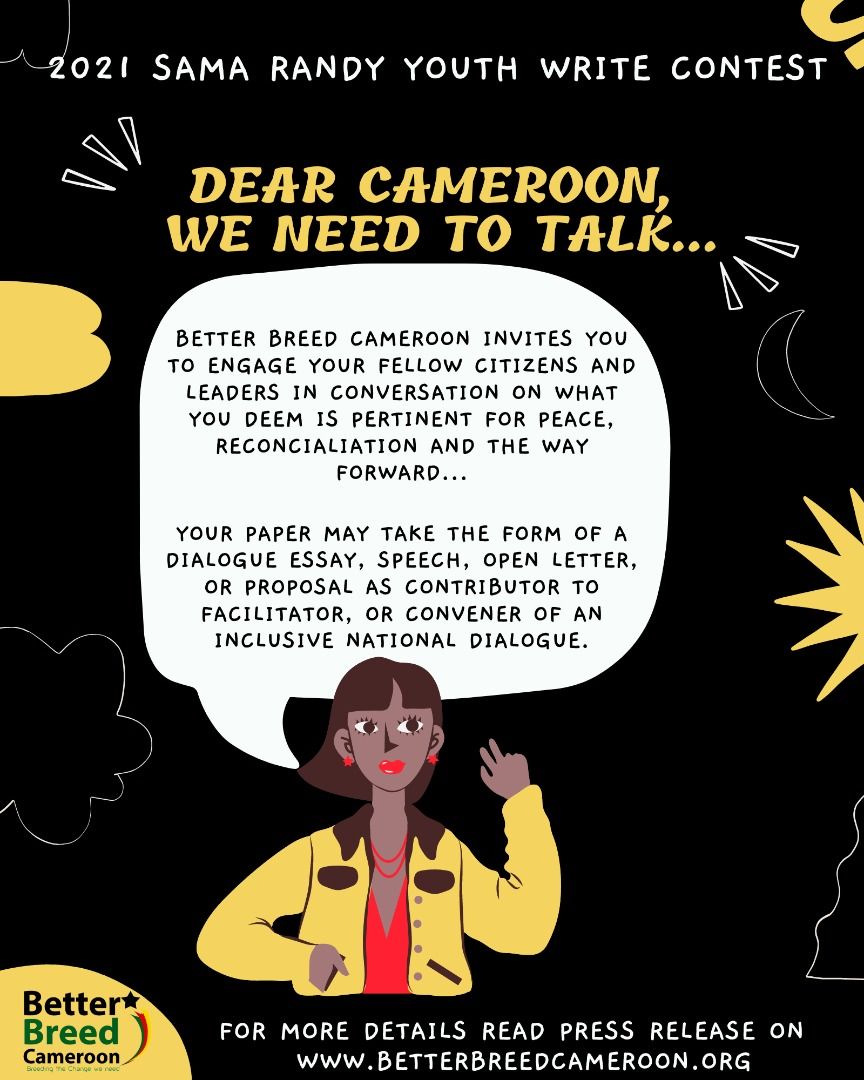 In this edition of the Sama Randy Youth Write Contest, we challenge young Cameroonians are to think critically and position themselves as contributors, facilitators or conveners of a national conversation. Submissions may take the form of a dialogue essay, speech, open letter, or program proposal. However, all contributions must articulate the participant's perspectives of what needs to be addressed at a national level and what could be done better for a more inclusive and effective national dialogue.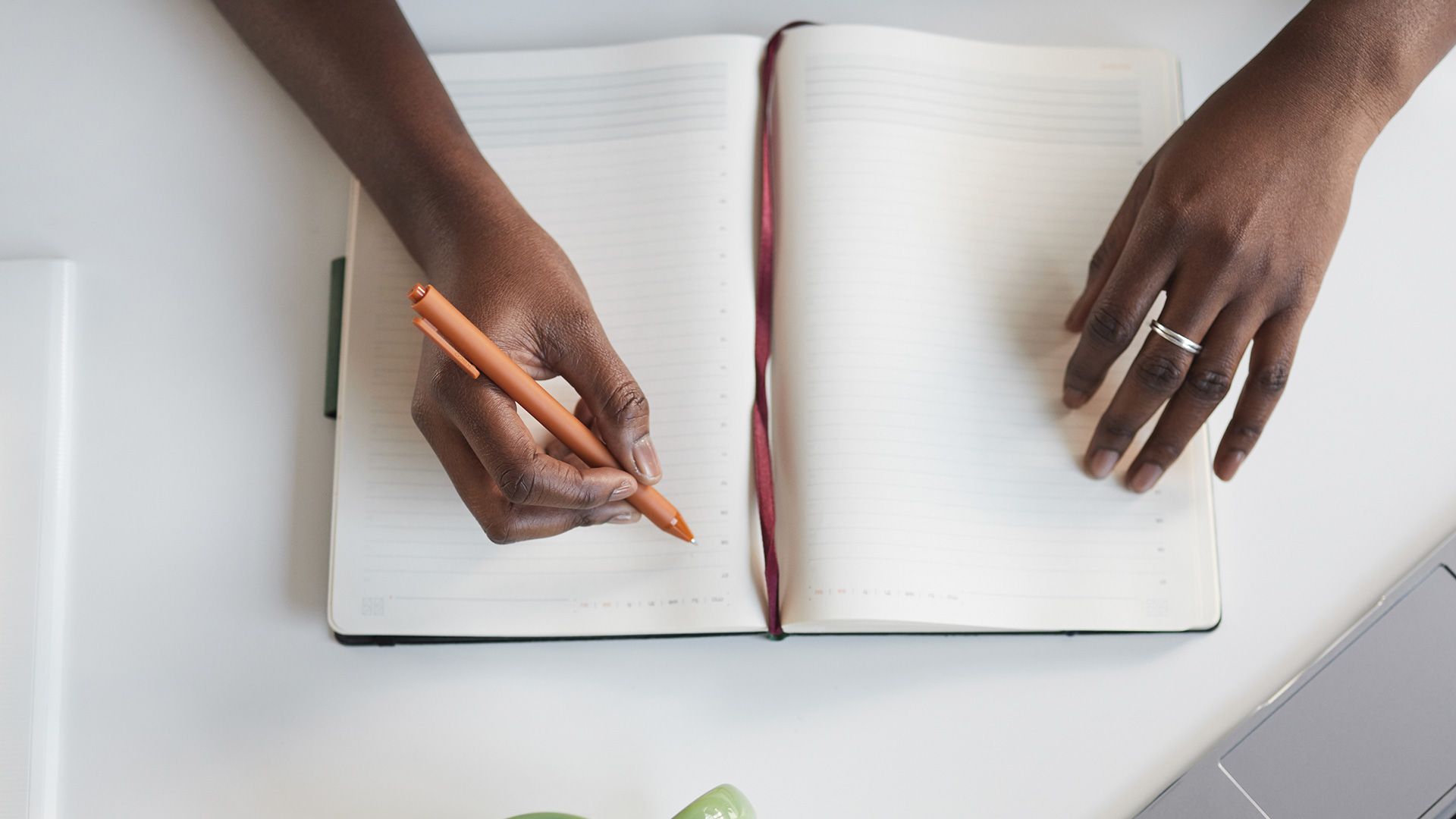 As always, the competition is open to undergraduate students nationwide (including those in diploma programs) and requires essay responses to be a minimum of 1,000 words and a maximum of 2000 words in English. Essays should be submitted to Better Breed Cameroon as attachments via email to: contact@betterbreedcameroon.org. The subject line of the email should read: '2021 Sama Randy Youth Write Contest Submission' and the body of the email has to specify the participant's name, contact number, age, degree program, and the name of their school.
Better Breed Cameroon is offering three cash awards of F CFA 100,000; 50,000; and 25,000 to the first, second and third prize winners respectively. All submissions will be graded based on content, manner of engagement, authenticity, spelling, grammar, and compliance with rules of submission. The deadline for this call for entries has been extended from the 28th of February and now closes on the 31st March 2021.
Winners will be contacted within three weeks from the deadline and awarded soon after. For any enquiries regarding the essay contest, please contact Better Breed Cameroon by email address at contact@betterbreedcameroon.org or send us a message on our social media pages. Better Breed Cameroon.