Rihanna Is Officially World's Richest Female Musician
Rihanna whose main source of wealth largely remains her music, has emerged as the richest female musician in the world, with a fortune that is considerably higher than some of the greats like Beyoncé, Celine Dion and Madonna!
You can call her Riri, or Robyn as close family and friends call her. You can even call her good girl gone bad, but whatever you choose, it is now official, the richest female musician is none other than Barbadian born singer Robyn Rihanna Fenty, more known by her stage name Rihanna. The 31 year old singer, business woman, fashion designer, philanthropist and actress, made headline news this week when her actual net worth broke the internet.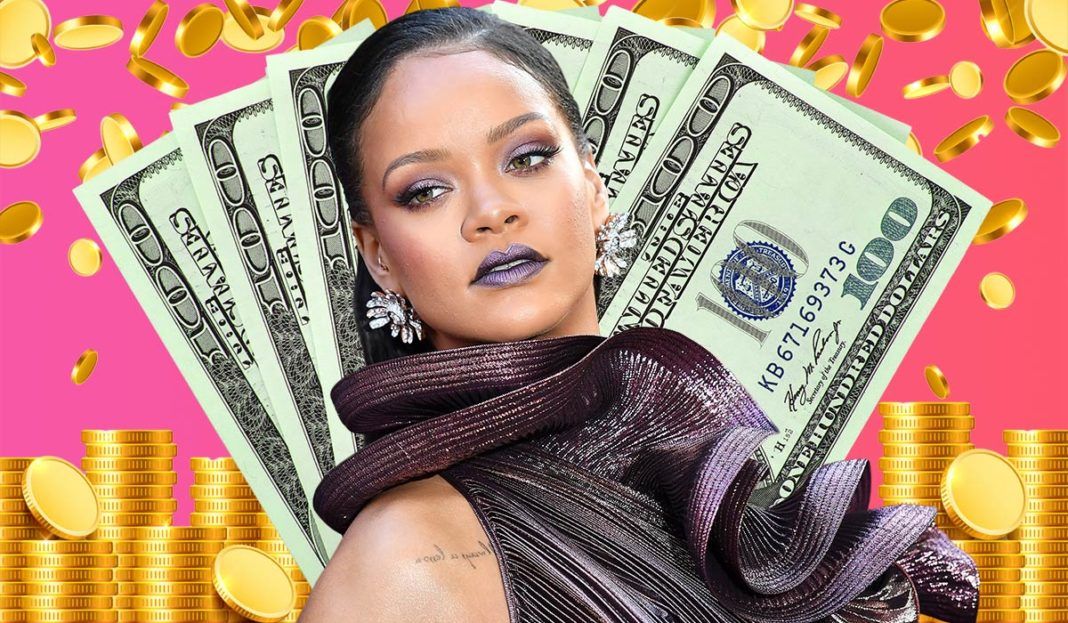 The competition
The 31-year-old Miss Fenty is worth a staggering 600 million dollars, according to Forbes magazine. Forbes's list of the top five richest female musicians finds Madonna in second place ($570m), Céline Dionin third ($450m), Beyoncé and Barbra Streisand tying in fourth ($400m) and Taylor Swiftin sixth ($360m).
Richest female musician- how come?
While Rihanna is best known for hits such as "Umbrella," "Diamonds" and "What's My Name?, her music is not the only source of her wealth. Rihanna is also owner of Fenty fashion label, which includes a cosmetic line known as Fenty beauty launched in 2017, and her lingerie label Savage X Fenty, which she launched last year.
In addition, according to Forbes, the majority of her income comes from her partnership with LVMH, the French luxury goods company that owns the likes of Christian Dior, Givenchy and Louis Vuitton. Last month, the star also launched her fashion label Fenty at a pop-up boutique in Paris, becoming the first black woman to create an original brand with LVMH.
Being the philanthropist that she is, in 2012, Rihanna founded the Clara Lionel Foundation, which supports health and education efforts in impoverished communities around the world. In February 2017, she was named humanitarian of the year by Harvard University. She also has a clothing collection which is her first venture into the luxury fashion market, has created collections for British fashion retailer River Island, and was made creative director of Puma in 2014. The self-declared "paper chaser" has clearly gotten a lot of that "paper". Congratulations are in order for you Miss Riri. Pour it up for all that hard work and keep chasing that paper!
Contributor: Cedric K