Actress Nora Ndem visits victims of Crisis in Cameroon
It is with love and compassion that Nora Ndem, Miss Cameroon USA 2014 and "Merry Men" movie actress paid a visit to the Internally Displaced Persons (IDPs) in the CIBEC neighbourhood, Bonaberi-Douala. The heat and harsh sun on this memorable day of 6th January did not stop Nora's determination to sympathise with them.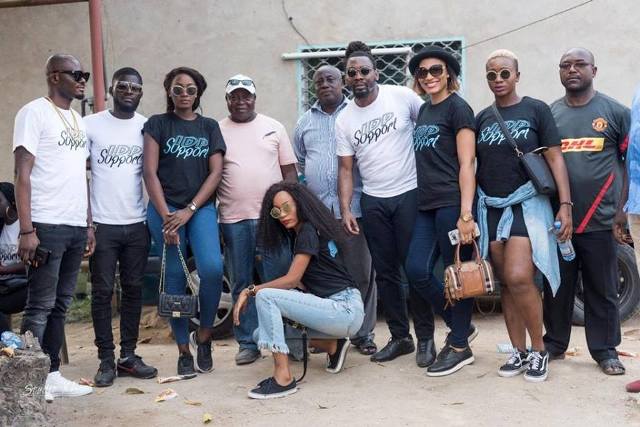 The quarter head of the CIBEC neighbourhood alongside denizens welcomed the actress and members of her group. They expressed their gratitude for the gesture and mentioned the fact that they have seldom received support or assistance from the government nor from any other organisation. Families and individuals were present to receive basic need items which were handed with comforting words from Nora and her team. Supporting Nora on this project was renowned radio broadcaster Nabil Nabstar Fongod, thrilling duo Chantal Edie and Zacharie Ngnogue from Studio XL Douala, Nigerian comedian/actor Ayodeji Makun popularly known as AY, Cameroonian actor and producer, Claudio Oben, Stanley Enow, Roland Yapaki amongst others.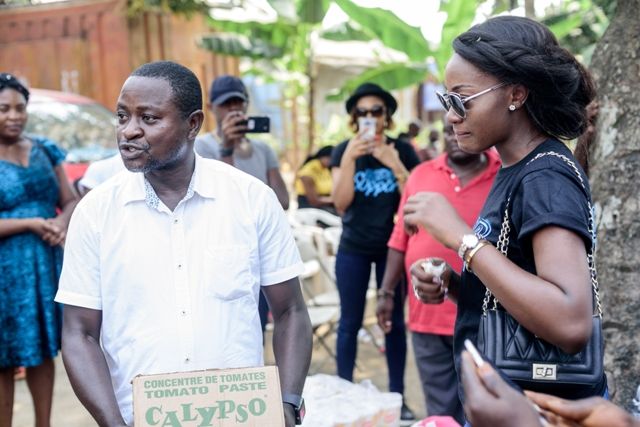 This was also an opportunity for the IDPs to express themselves on some challenges they are facing daily. The neighbourhood's primary school headmaster reported he has extra 200 pupils to accommodate with little or no school supplies. Besides, most of the children cannot afford going back to school. The victims also complained of lack of accommodation as many are living in terrible conditions and cannot afford basic needs such as mattresses, buckets, bedsheets, food, and others. Having lost all their belongings in the crisis and being regarded as beggars in the neighbourhood, it is difficult for them to get petty jobs to survive.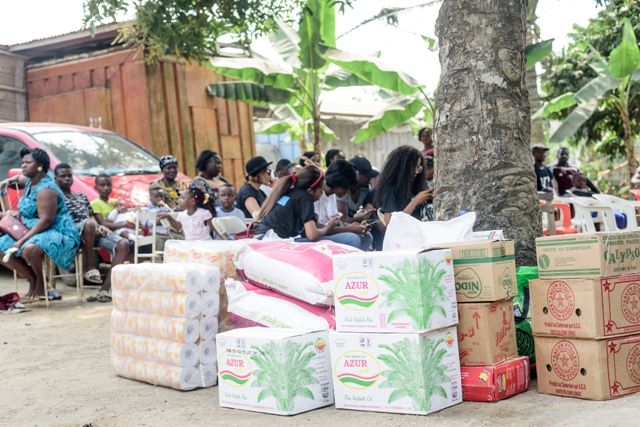 Nora's gesture was least expected but highly appreciated. Putting a smile on the faces of the afflicted in the beginning of the year also permitted the team to know the realities of these displaced persons. She promised to come back to check on their situation as she is creating a forum where other sympathisers could get involved to support the Internally Displaces Persons in Cameroon.