Paapa Versa, Artist, Producer & More!
FabAfriq Magazine: Thank you Paapa Versa for taking part in this interview.
Paapa Versa: Thank you so much for having me. It's an honour.
FabAfriq Magazine : Tell us. Who is Paapa Versa?
Paapa Versa: I'm a singer-songwriter, producer, multi-instrumentalist, arranger, and all around music lover. I was born and raised in Ghana, but I am influenced by so many sounds and genres from all over the world. I've always been extremely versatile as a human being; I went from a very strong STEM background in high school, to a Bachelors and Masters in Economics and Finance respectively, to now working full-time in Tech. I'm also extremely versatile as an artist, drawing from multiple genres and lyrical themes to create unique songs that speak to the inner life across faith, love, grief, heartbreak, joy, and more.
FabAfriq Magazine: Who inspired you to become singer-songwriter, rapper, multi-instrumentalist and producer? What were your motivations?

Paapa Versa: I was also fortunate to have a father and grandfather who both played the keyboard. So as I grew up with a debilitating stutter, and still felt the impulse to communicate, I latched on to the electric piano at home and that was my origin story. My first musical inspirations were Stevie Wonder, Osibisa, and Michael Jackson. I remember reading when I was still very young that Stevie Wonder wrote, performed and produced most of his songs and the instruments, and so I assumed that was what every musician did, and so that's exactly what I went on to do. It wasn't until I was more active in the larger music scene that I realised that wasn't the case!
FabAfriq Magazine : Tell us about your new album "Versa Villa".
Paapa Versa: "Versa Villa" is a musical world anyone is welcome to, but crafted specifically for people who are unsure of themselves. I had been unsure of myself as an artist and as a man for so long, and finally learned to accept myself  with all my gifts, flaws and the purpose God designed me for. It's also my first major project in 10 years since the reimagining of my brand, musical direction, approach to music delivery, and relationship to my audience. Through sharing this very vulnerable work, I wanted to affirm the light and essence in every human, and nudge listeners towards their own fulfilment.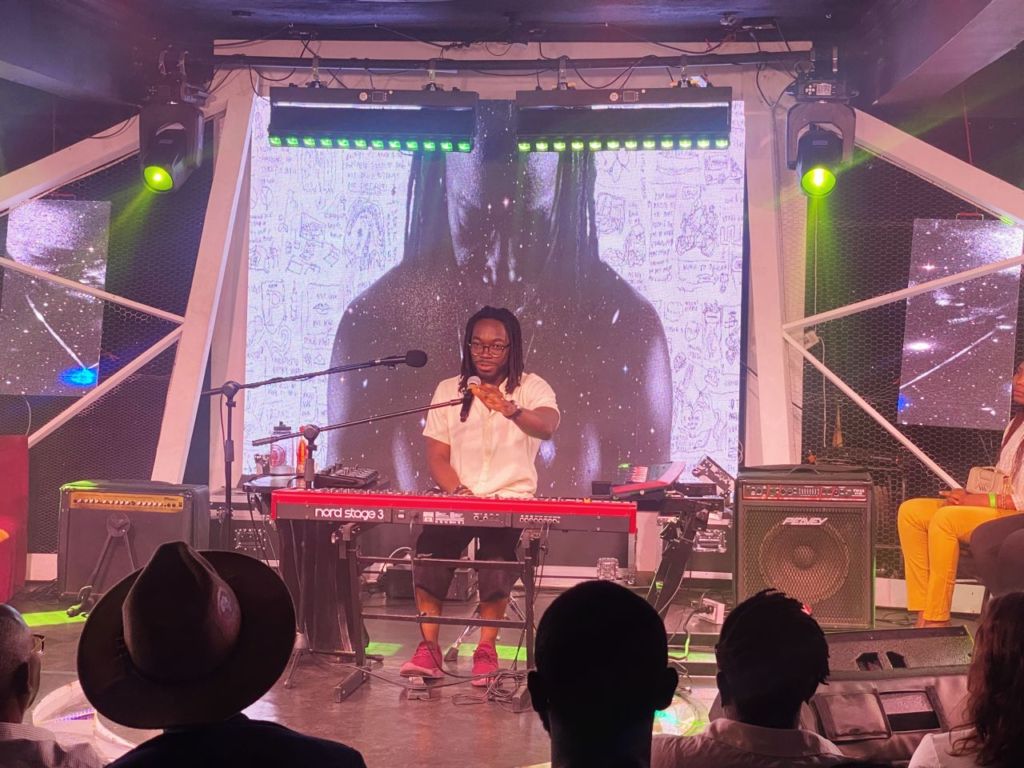 FabAfriq Magazine: What challenges have you encountered in your journey as an artist thus far?
Paapa Versa: I've been blessed to have a very core and consistent fanbase. But the biggest challenge has been in growing that base to be large enough to be able to monetize into a sustainable full-time music career. That's always been a challenge for most artists, but one that I'm committed to overcoming. My ultimate goal is to stay in the music world till I die, which makes me open to songwriting, composition, production and arranging for other artists.
FabAfriq Magazine: What are your greatest musical achievements?
Paapa Versa: My greatest musical achievement was selling out a 700-seater capacity venue in Accra, just 2 years into doing music professionally. It showed me how much people cared about the work I was doing, and it also proved to many other artists in Ghana that there was indeed a market for unconventional and soulful music.
FabAfriq Magazine: Tell us. What are the different qualities needed for an artist to succeed?
Paapa Versa: Besides the basic qualities of being creative and talented, an artist also needs to be consistent, driven, focused and disciplined to have a chance at making it.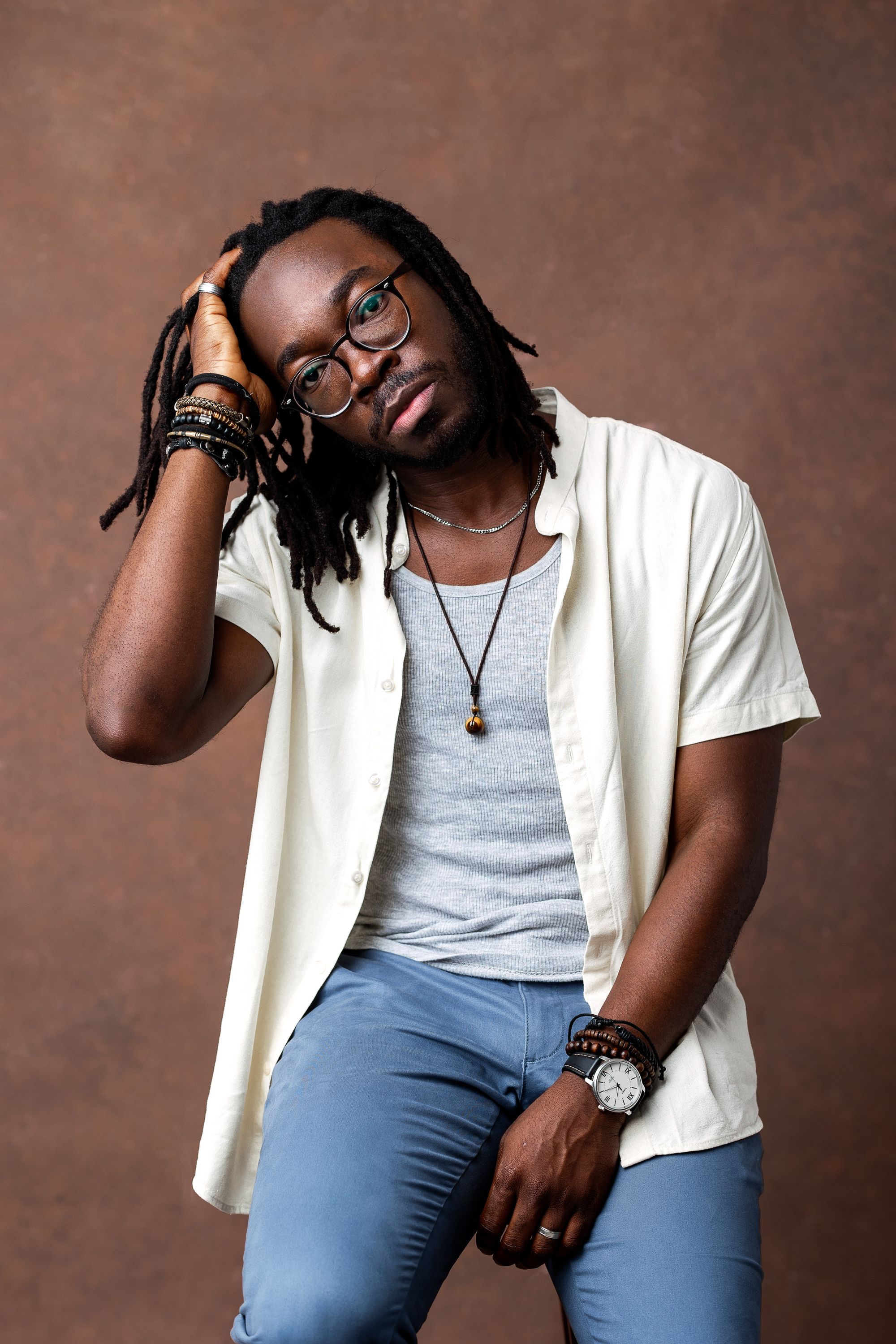 FabAfriq Magazine : What would you like to see changed in Africa, particularly in the Ghanaian music industry?
Paapa Versa : I would love to see more genres celebrated within the Ghanaian music industry, and more opportunities created for unconventional artists. I'd also love to see a lot more collaboration between what people have categorised as the "mainstream" vs. the "alternative" scenes.
FabAfriq Magazine:  What advice would you provide to young people who want to work in music?
Paapa Versa: In today's world, I think a successful artist needs to understand how to create music that connects with people, and also needs to understand how to get that music to people. In other words, they need to not only be talented and prolific, but be adaptable, tech-savvy, business-savvy, teachable, and essentially, be versatile.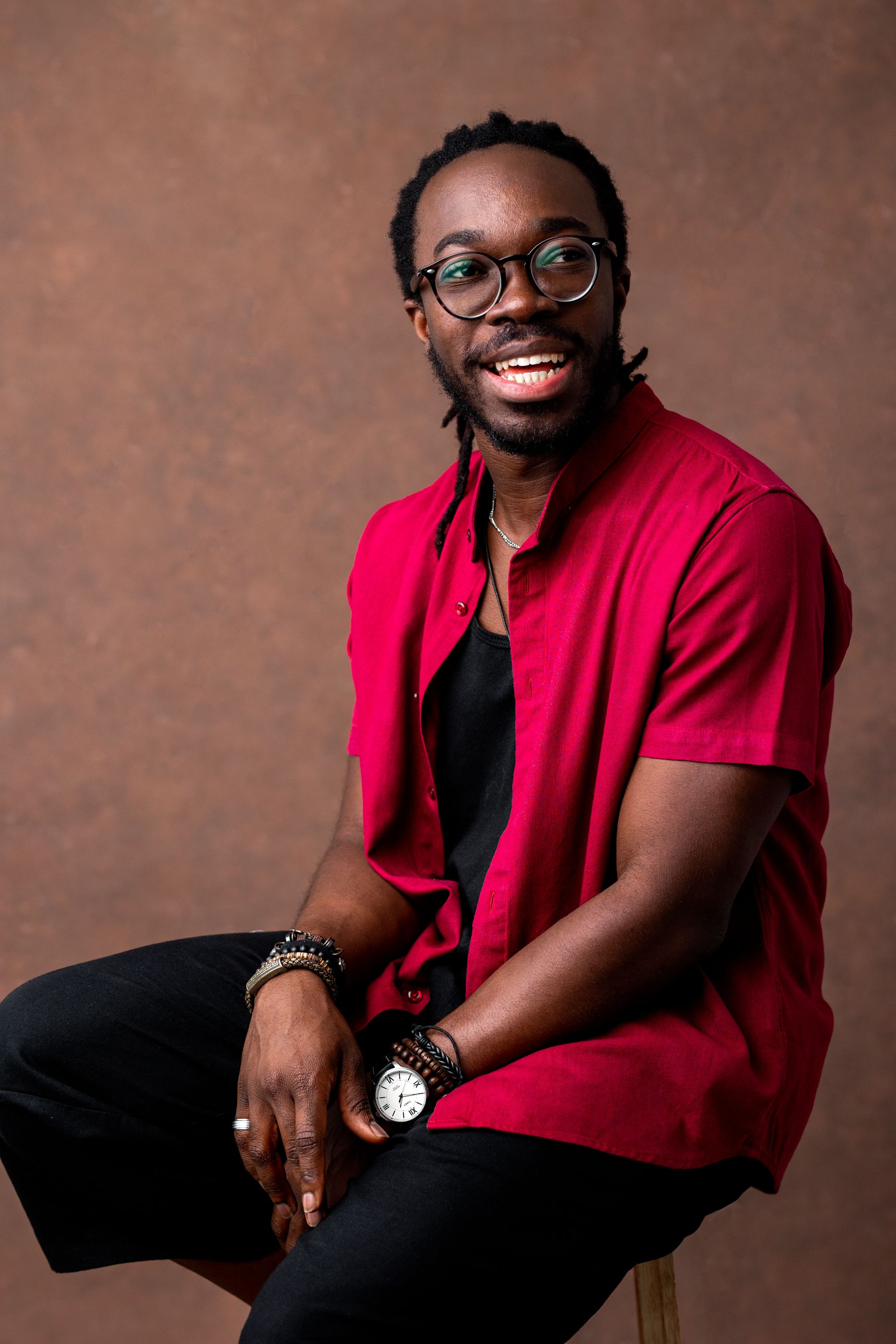 FabAfriq Magazine:  What advice do you offer for young Africans?
Paapa Versa : There's a lot that seems to be working against us - corrupt/incompetent governments, deficient infrastructure, etc. But there's also a lot of opportunities that the internet continues to produce literally at our fingertips. Hope and optimism are much more productive to live with than despair and cynicism.  There's never been a better time to be alive than now, and so I hope young Africans can recognize that and seek opportunities, especially digital and creative ones, that could develop into family-sustaining careers.
FabAfriq Magazine: How do you maintain a balance between your personal and professional lives?
Paapa Versa: For me, there's not much of a difference. My purpose as an artist is identical to my purpose as a human being. So I obviously draw a line between what I'll share in my art for public consumption vs. what I'll share privately with a best friend. But as much as possible, I try to be the same person on stage, in the studio, or at a dinner with my family.
FabAfriq Magazine: What are your hobbies and favourite dishes?
Paapa Versa : I love escaping into Marvel movies, or NBA content. I also love to read. And when I have the time, I find myself enjoying cooking and landscaping.
My favourite dishes are definitely Kelewele and Waakye from Ghana. I could literally eat Kelewele every single day - there are weeks where I do.
FabAfriq Magazine: Thanks for the opportunity and time.
Paapa Versa : Thanks so much for the opportunity to share a bit more of my story! Grace and peace to you.