Black Friday: Here's What You Need To Know If You're Shopping Online For The First Time.
With Black Friday coming up, many people are looking forward to picking up a few items they've had their eye on like clothes, shoes, bags and more.
While some people enjoy being in a store on sale day, others prefer to shop online from the comfort of their homes, where they don't have to deal with crowds and long queues.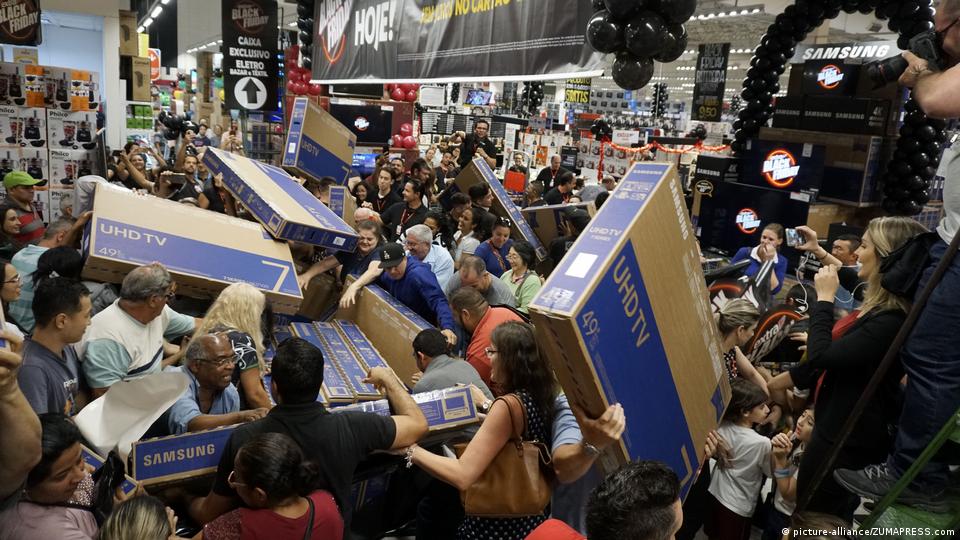 One other amazing thing about online shopping is that it allows you to access stores you might not physically be able to get to.
Despite the convenience and comfort of online shopping, it can be overwhelming especially for  beginners. If you're new to online shopping but want to get in on the specials, here are tips on how to successfully purchase items online.
Research the brand
It's essential to research the brand before making any purchase. Look for information about the brand's reputation, ethical practices, and return policies. A reputable brand will typically have detailed product descriptions, high-quality product images, and clear size guides.
Read reviews and check ratings
Before making a purchase, read customer reviews and check product ratings. These insights provide valuable information about the quality of product. Pay attention to reviews that mention sizing, fabric quality, and overall satisfaction. This step will help you make an informed decision and minimize the risk of receiving a product that doesn't meet your expectations.
Compare prices and shipping options
Take the time to compare prices and shipping options from different retailers. Some may offer free shipping, while others may have faster delivery times. Remember to factor in the total cost, including any additional fees or taxes, when comparing prices. This approach ensures you find the best deal and receive your clothing items promptly.
Check the return policy
Even with careful research and measuring, sometimes you might still not be happy with what you purchased. Ensure you understand the return policy before making a purchase. Look for free returns or exchanges, as this gives you the flexibility to try the item on and return it if it doesn't fit or meet your expectations. Familiarize yourself with the return window and any requirements, such as keeping tags attached or returning the item in its original packaging.
Get your measurements right
One of the most crucial aspects of online especially if you are buying clothes and shoes, is knowing your measurement. Take the time to measure yourself accurately, including bust, waist, hips, and inseam. Different brands may have varying size charts, so referring to your measurements will help you select the right size and avoid disappointment when your order arrives.
Hope this will help you as you patiently wait for Black Friday.