Mother's Day Reflections - 10 Quotes to Inspire You
A mother's responsibilities go round the clock, 24/7, 365 days a year, no breaks, no vacation. There may be what one may want to perceive as a physical break, nevertheless, the mother's brain doesn't shut down from functioning as ... well, as a mother. Her thoughts incline toward maternal plans and decisions, even without her conscious participation. With all the admirable qualities a mother possesses, it took one woman organizing a memorial ceremony to honour her mother for the world to wake up to the idea of celebrating mothers. Thank you, Anna Maria
Jarvis. The day is however celebrated on different dates across the world.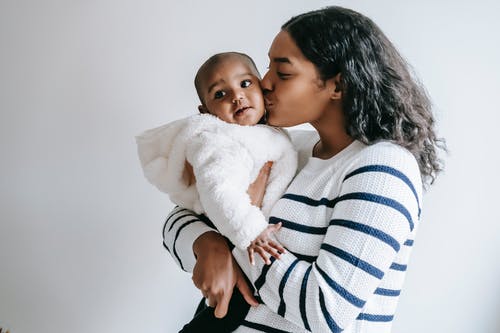 With the wonder that they represent in our lives, it's no doubt that we can get inspired from thinking about our mothers. It doesn't necessarily have to be a biological mom, but any woman who's played that motherly role to you. Words may fail us in our attempt to give a spot-on description of a mother, so we peered into what some have considered a mother to be. So, you've got the gift or card to honour mom with this Mother's Day, and you're yet wondering what words to use to personalize it? Let these quotes shove you a little to think and pull from
your heart what to say to Mama.
"Mothers are the moving instruments in the hands of Providence to guide the destinies of nations...Mothers are the machinery that gives zest to the whole man, and guide the destinies and lives of men upon the earth..." (B. Young)
2.
"Motherhood is the job for which all other jobs exist". (C.S. Lewis)
3.
"Only mothers can think of the future because they give birth to it in their children." (Maxim Grosky)
4.
"Motherhood is the exquisite inconvenience of being another person's everything."
(Anonymous)
5.
"Mother is the heartbeat in the home; and without her, there seems to be no heartthrob." (Leroy Brownlow)
6.
"Mothers are like glue. Even when you can't see them, they're still holding the family together." (Susan Gale)
7.
Some are kissing mothers and some are scolding mothers, but it is love just the same — and most mothers kiss and scold together. (Pearl S. Buck)
8.
Any mother could perform the jobs of several air traffic controllers with ease. (Lisa Alther)
9.
The precursor of the mirror is the mother's face. (D.W. Winnicott)
10.
A mother's arms are made of tenderness and children sleep soundly in them. (Victor Hugo)
Now go wish your special woman a happy Mother's Day and own the words you use like you didn't get inspired from us.
Cheers to mothers!
                                                                                            Lizette Tarke