MINESEC and Ecobank Cameroon Join Forces...
Ecobank Cameroun officially signed a Memorandum of Understanding with the Ministry of Secondary Education (MINESEC) on October 6th, 2021 at the Distance Education Centre of MINESEC, in Yaoundé. This signing marks a significant turning point in the financial and educational ecosystem in Cameroon as the government of Cameroon and Ecobank shares the same vision for financial inclusion especially enabling the masses to be able to do financial transactions in the most fluid manner. This ceremony was graced by the Ministry of Secondary Education under the leadership of the Minister, Professor Nalova LYONGA, and Ecobank Cameroun.
During the ceremony, the Managing Director of Ecobank said "Ecobank in its own way is focused on helping the Government of Cameroon through its organs to better serve the nation. We know that together, we can keep improving the country and thereby making it an even better place for all of us. We are calling on parents, students, and the education communities to take advantage of these services and channels during this era of digitalization to make living more convenient while ameliorating governance."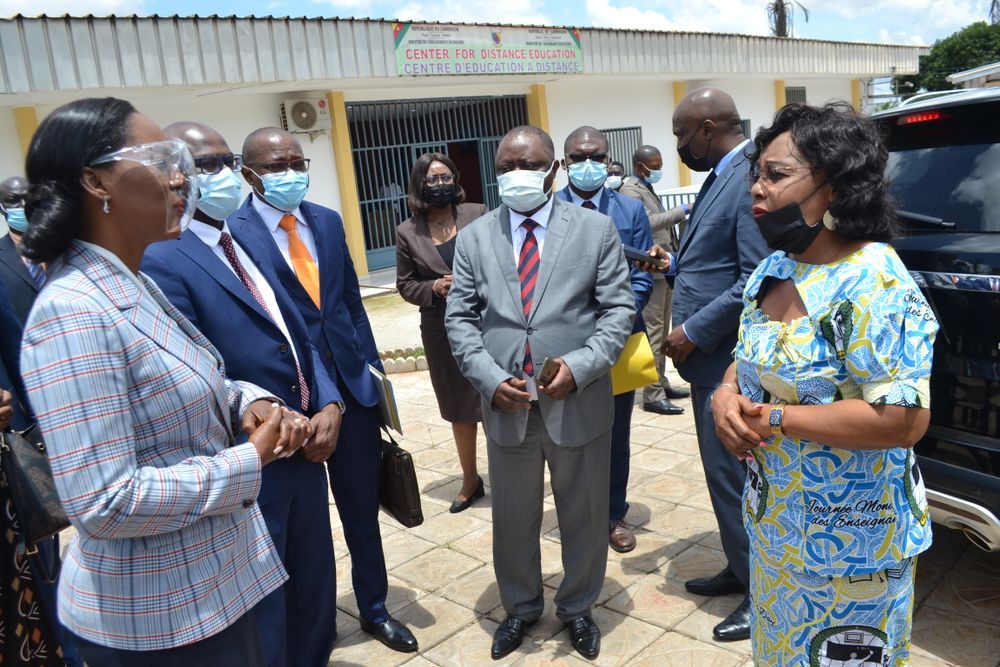 Ecobank Cameroun has a bouquet of digital services and channels now put at the disposal of their clients, MINESEC, and the secondary school educative communities. Ecobank has also been integrated into the ecosystem of institutions that are partnering with the Ministry in the collections of tuition and examination fees, thereby a platform for the MINESEC to considerably offer quality services to the secondary education communities in Cameroon.
Going forward Ecobank clients can do MINISEC payments through:
Ecobank Mobile App: available on Apple or Android smartphones.
Ecobank Mobile USSD: available through the code #237*326# without a smartphone and internet connection
Ecobank Online: accessible from the comfort of your computer using a web browser.
Ecobank OMNI Lite: online banking platform for companies
Ecobank Xpress Point: a network of over 300 Agency Banking partners available across all the 10 regions of Cameroon, for both Ecobank clients and non-clients.