Kenya Sets Up First Smartphone Assembling Plant In East Africa.
Kenyans can now easily access affordable assembled smartphones, following the launch of the state-of-the-art East Africa Device Assembly Kenya Limited, located in Athi River, by Kenyan President, William Ruto.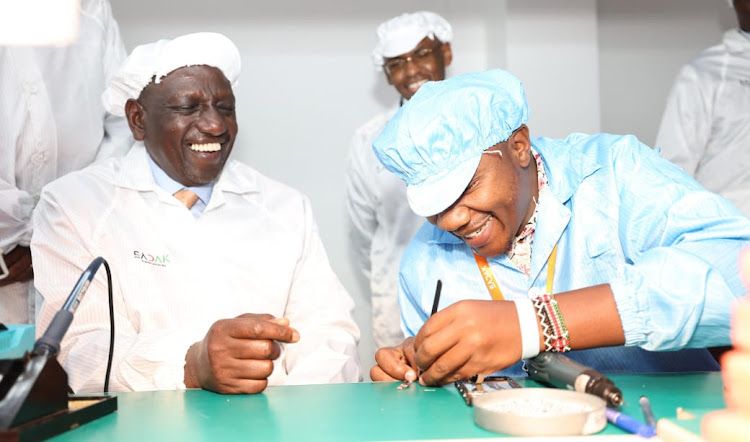 The smartphone factory is expected to produce over 3 million mobile phone units annually . This project aligns with president Ruto's plan to enable the country manufacture affordable smartphones. President Ruto while launching the assembling plant stated,
"This importation of phones has given us a big problem.Phones are imported from just any where, and our statistics state that almost 50% of phones imported to Kenya do not pay taxes. So i think one way of closing that gap is to manufacture all phones locally".
The smartphone factory is the joint venture of local mobile networks and international device manufacturers. The anchor mobile phone devices at launch will be the 4G-enabled Neon 5" "Smarta" and  6 ½" "Ultra", with further devices diversifying the product range to be launched in the next few months, including a locally assembled tablet. The devices which will be available countrywide at Faiba shops and dealer stores as well as Safaricom shops and Masoko online platform will retail from Sh7,499.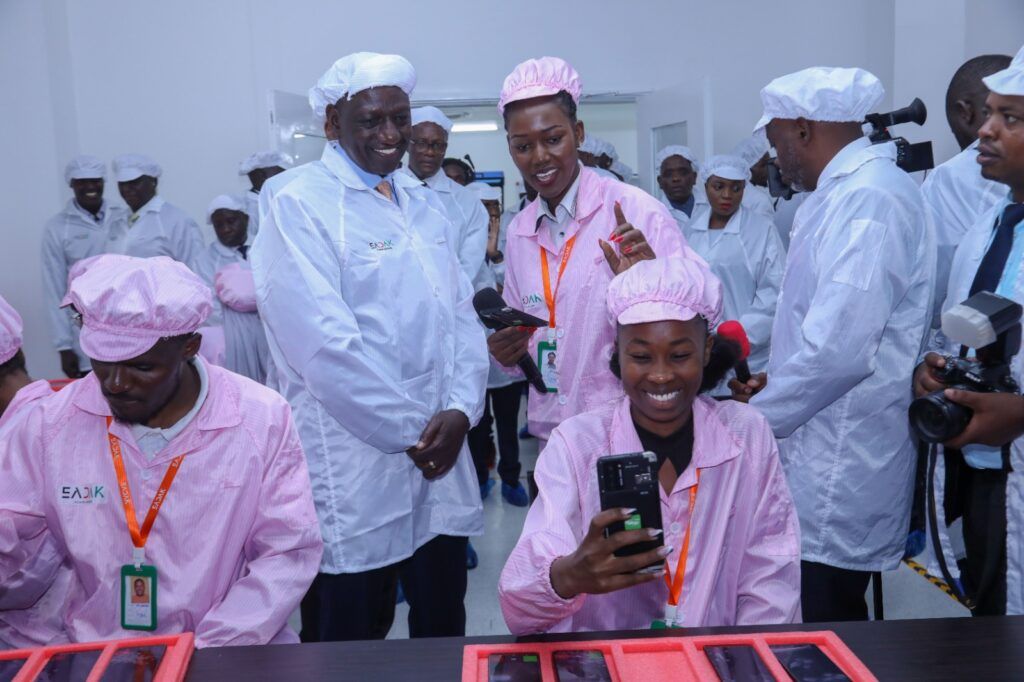 It is exciting to know that, it is projected that the factory will generate between 300 and 500 direct jobs, foster local talent development and contribute to the country's economic growth.