...as Tyler Perry does the grand opening of the first ever fully black-owned studio lot
---
Tyler Perry Studio: What You Should Know About it
Situated on a 330-acre plot acquired by Tyler Perry in 2015, this most recent ground-breaking delivery by Tyler Perry is located in the heart of Atlanta. The newly constructed Tyler Perry Studios is one of the largest production facilities in the US and comprises forty buildings on the National Register of Historic Places, twelve purpose-built sound stages, 200 acres of green space and a diverse back lot.
Tyler Perry Studios Fort McPherson is the fourth expansion in the lineage of the writer, actor, producer, director, and philanthropist's creative empire. In the words of the 50-year-old, "I clearly believe that I'm ignored in Hollywood, for sure, and that's fine. I get it," Perry told Gayle King in an interview for "CBS This Morning" ahead of the opening of his new film studio Tyler Perry Studios, which he owns outright. "My audience and the stories that I tell are African-American stories specific to a certain audience, specific to a certain group of people that I know, that I grew up with, and we speak a language," he added. "Hollywood doesn't necessarily speak the language. A lot of critics don't speak that language. So, to them, it's like, 'What is this?"
I clearly believe that I'm ignored in Hollywood, for sure, and that's fine. I get it - Perry told Gayle King in an interview for "CBS This Morning"
He therefore single-handedly put down the whooping 250 million dollars needed to make sure that this state-of-the-art production centre where one hundred years of Hollywood design meets 21st-century technology, is camera and mic-ready.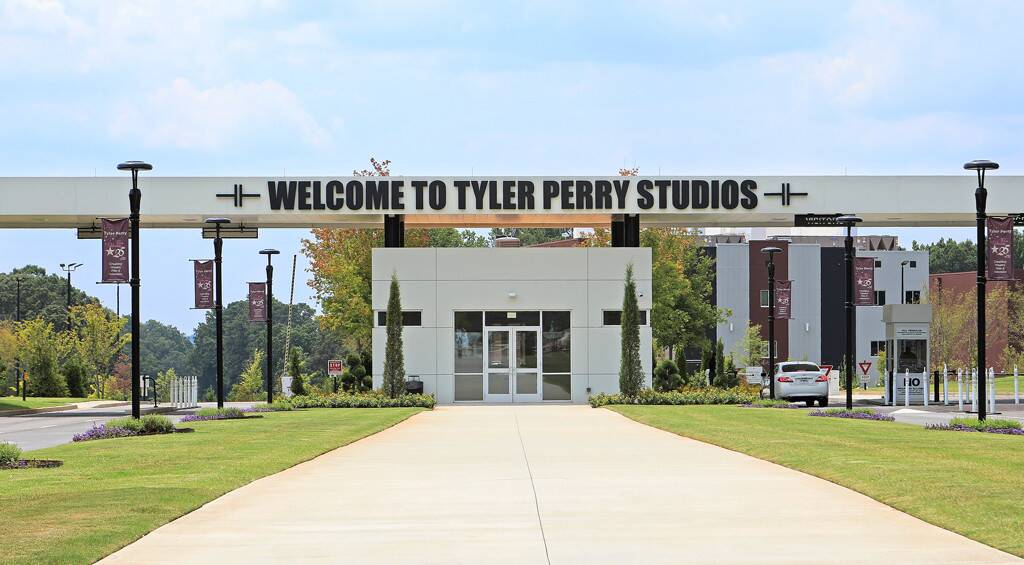 The star-studded event
The cream of black Hollywood came to share this monumental moment and the guest list at the launching of the studio was out of this world fabulous. In fact, it was a star-packed party that drew celebrities like Oprah Winfrey, Halle Berry, Samuel L. Jackson, Spike Lee, Cicely Tyson, Whoopi Goldberg, Taraji P. Henson, Will and Jada Smith, and a surprise appearance by Jay-Z and Beyoncé. Beyoncé wrote: "I could feel our ancestor's presence, generations of blood sweat and tears, success, excellence and brilliance. It makes me so proud, so full, I could not stop crying." Oprah Winfrey took to Instagram to say: "@tylerperry you built a studio, and you've also created a dream of hope and possibility for everyone to know that no matter who you are or where you come from, you can always do better when you're aligned with the Divine. #GloryToGlory #ImagineThis "

History has it engraved in gold that on October 5th, 2019, Tyler Perry became the first African American to own a major movie studio outright, one that can fit all the other Hollywood studios and still have space! In an industry that has constantly hesitated over his projects, Tyler at 50 has succeeded to become his own boss and will sure bring to fruition all he has in himself for the movie industry, with zero inhibitions!
Do you hear that sound? Yea, yea, that's the sound of Madea exclaiming, "Helluuurrr!" and welcoming you to black history in the making! Yep, welcome to Atlanta, where the Black Hollywood players play.