Irish chef, Alan Fisher Dethrones Hilda Baci as cookathon record Holder.
Alan Fisher, owner and chef of a Japanese restaurant, has broken two Guinness World Records in cooking and baking. Fisher claimed the longest cooking marathon (individual) at 119 hours 57 minutes, more than 24 hours longer than the previous record held by Nigerian chef Hilda Baci. He also set the longest baking marathon (individual) at 47 hours 21 minutes, a record holder Wendy Sandner had set at 31 hours 16 minutes. The news was announced by the Guinness World Book of Records on their Instagram page, November 7th 2023. Fisher took both attempts back to back, working in the kitchen for over 160 hours with just over a day of rest.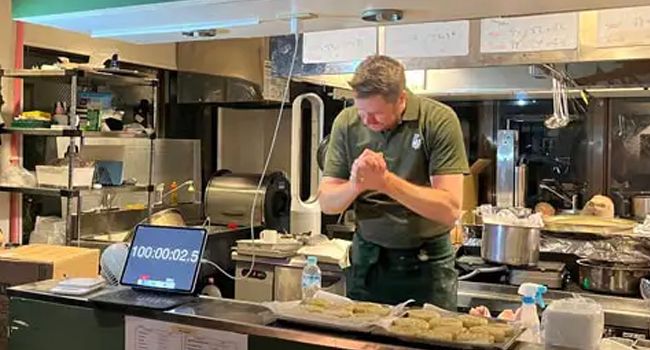 Alan got the idea after working long hours at the 'I Love Ireland Festival in Tokyo' and decided to break the existing Guinness World Records by participating in cooking and baking marathons.
He chose to make four types of soda bread and cook traditional Irish dishes for the baking challenge. The 48-hour baking event began on September 25 and ended on September 27, with 487 loaves of soda bread baked, averaging ten loaves per hour.
He prepared classic Irish cuisines like chowder, Irish stew, and bacon and cabbage. After finishing on Monday, 120 hours later, he captured the attention of the locals and brought in a steady stream of patrons to the restaurant who were to eat the food in accordance to Guinness guidelines.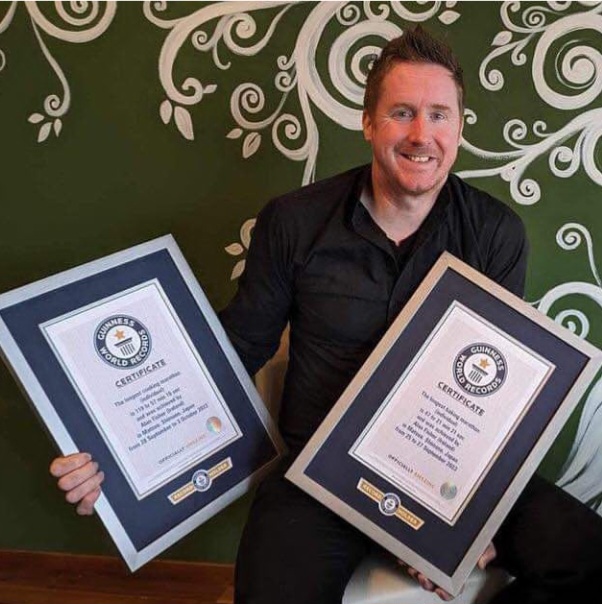 Congratulations Chef Alan Fisher!!!