Travel: 5 Luxury Hotels & Lodges To Wow You In Africa
These soon-to-open luxury hotels will allow you to experience the African continent's rich fauna, ethnic cuisines, and expansive landscapes.
The continent is home to some of the world's most dynamic cities, ancient landmarks, and breathtaking fauna, all of which provide travellers with the opportunity to discover a world of wonders.
Here are the  five of the best luxury hotels and lodges opening on the African continent in 2023.
1-  JW Marriott Masai Mara Lodge, Kenya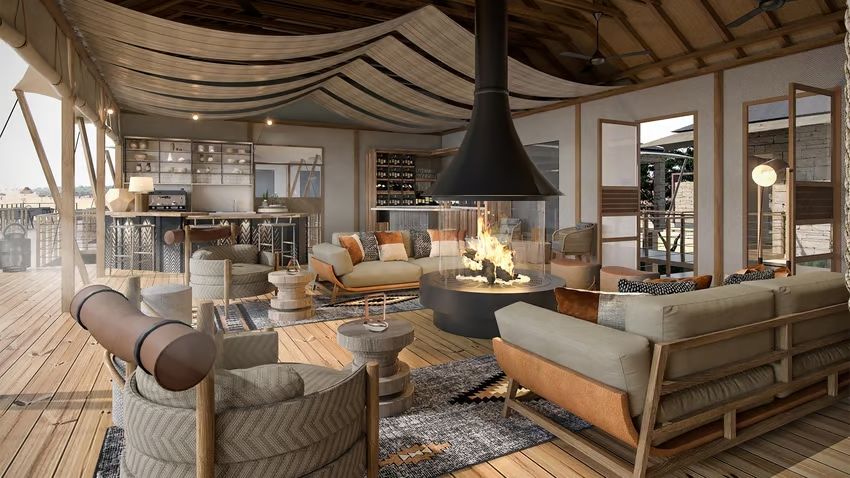 JW Marriott Masai Mara Lodge aims to be a magnificent haven delivering a once-in-a-lifetime experience, located in the midst of Masai Mara, one of Kenya's most breathtaking wildlife reserves.
The premium hotel is surrounded by rolling hills, wide savannas, and a plethora of wildlife, guaranteeing guests get up close and personal with some of Africa's most recognisable species.
2- Zambezi Sands River Lodge, Zimbabwe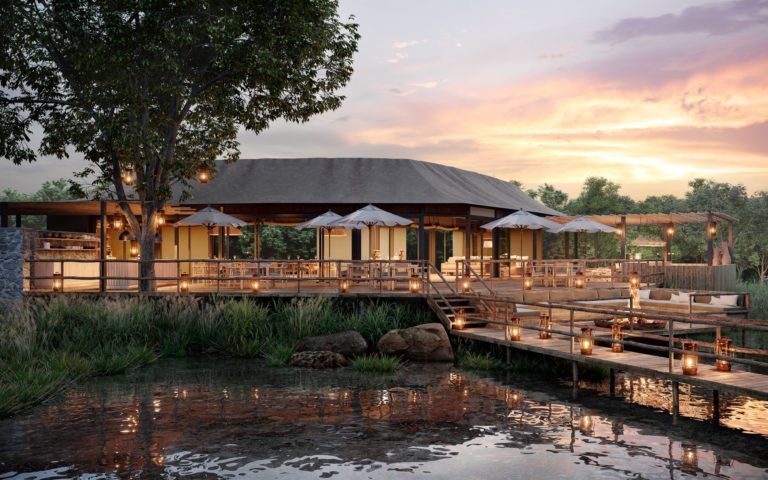 Being situated in the centre of the Zambezi National Park, on the banks of the Zambezi River, is one of Zambezi Sands River Lodge's key attractions. The park is well-known for its extraordinary biodiversity and wildlife, which includes elephants, lions, leopards, and a wide range of bird species.
Only ten tented suites will be available at the luxurious hotel, and each one has been specially created to blend in with the surrounding environment while still offering a high level of comfort and seclusion.
3- North Island Okavango, Botswana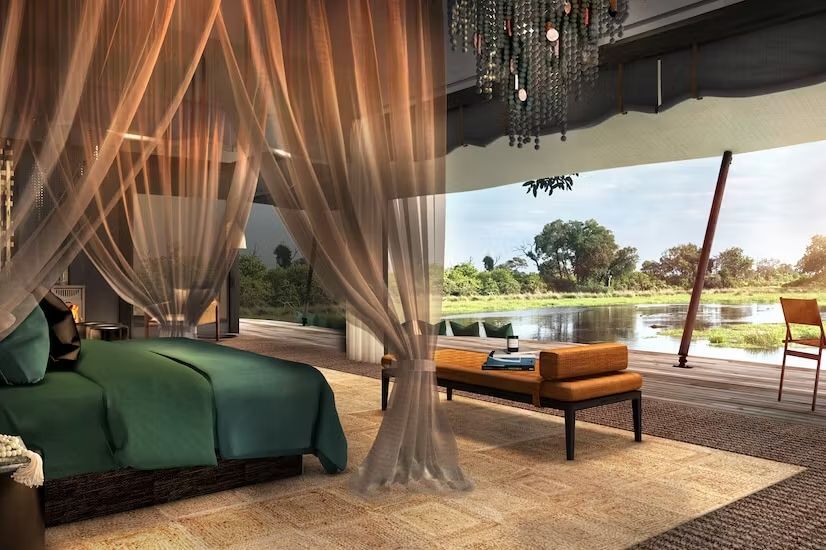 North Island Okavango is a small and intimate camp with only three comfortable tents. Each tent, set on towering wooden platforms, offers breathtaking views of a hippo-filled lagoon.
The intimate environment also promises a more personalised wildlife encounter, suited to individual guests' interests and tastes. Other planned activities include hot air balloon and helicopter rides, local community visits, and meetings with conservation partners.
4- Future Found Sanctuary, Cape Town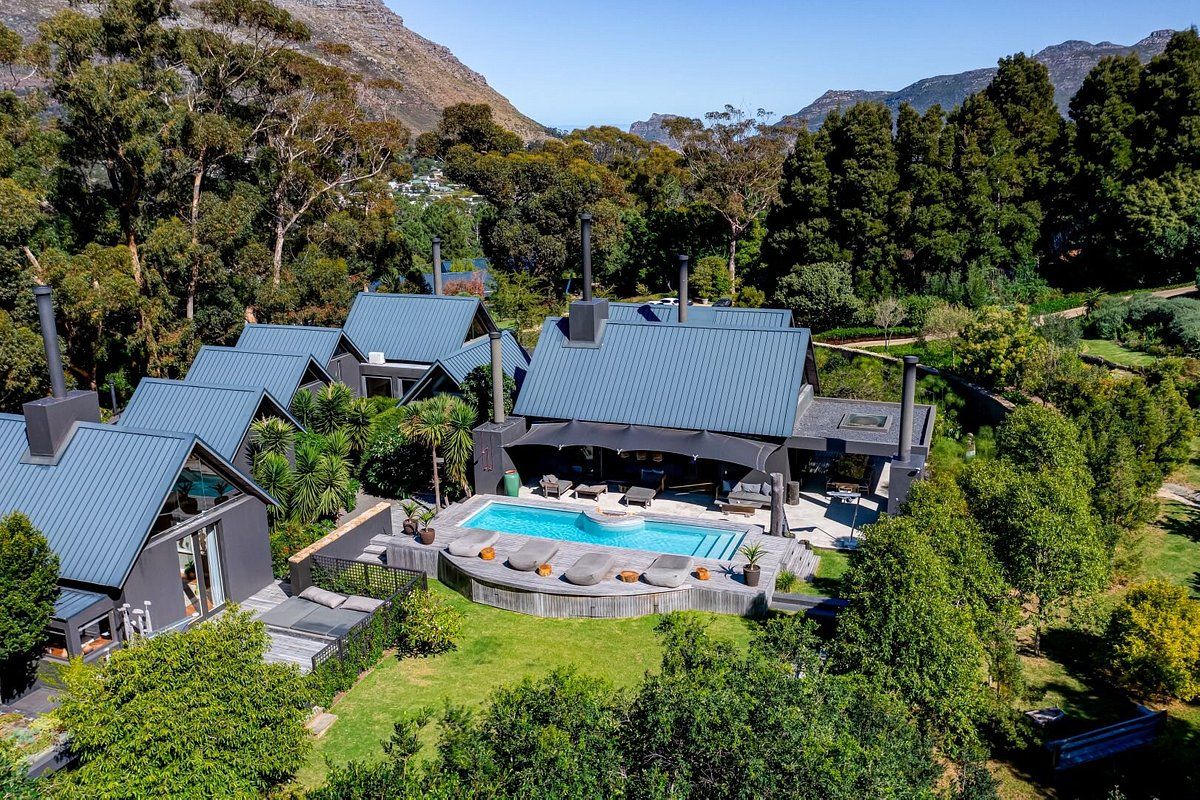 Future Found Sanctuary is founded on the ideals of sustainable living, and every feature of the site has been meticulously planned to ensure minimal waste and maximum eco-friendliness.
The property's commitment to sustainability extends to its culinary offerings, which are made from sustainable resources such as recycled steel.
Cape Town is a popular destination for travellers from all over the world due to its natural beauty, rich cultural legacy, and world-class food.
5- Nobu Hotel Marrakech, Morocco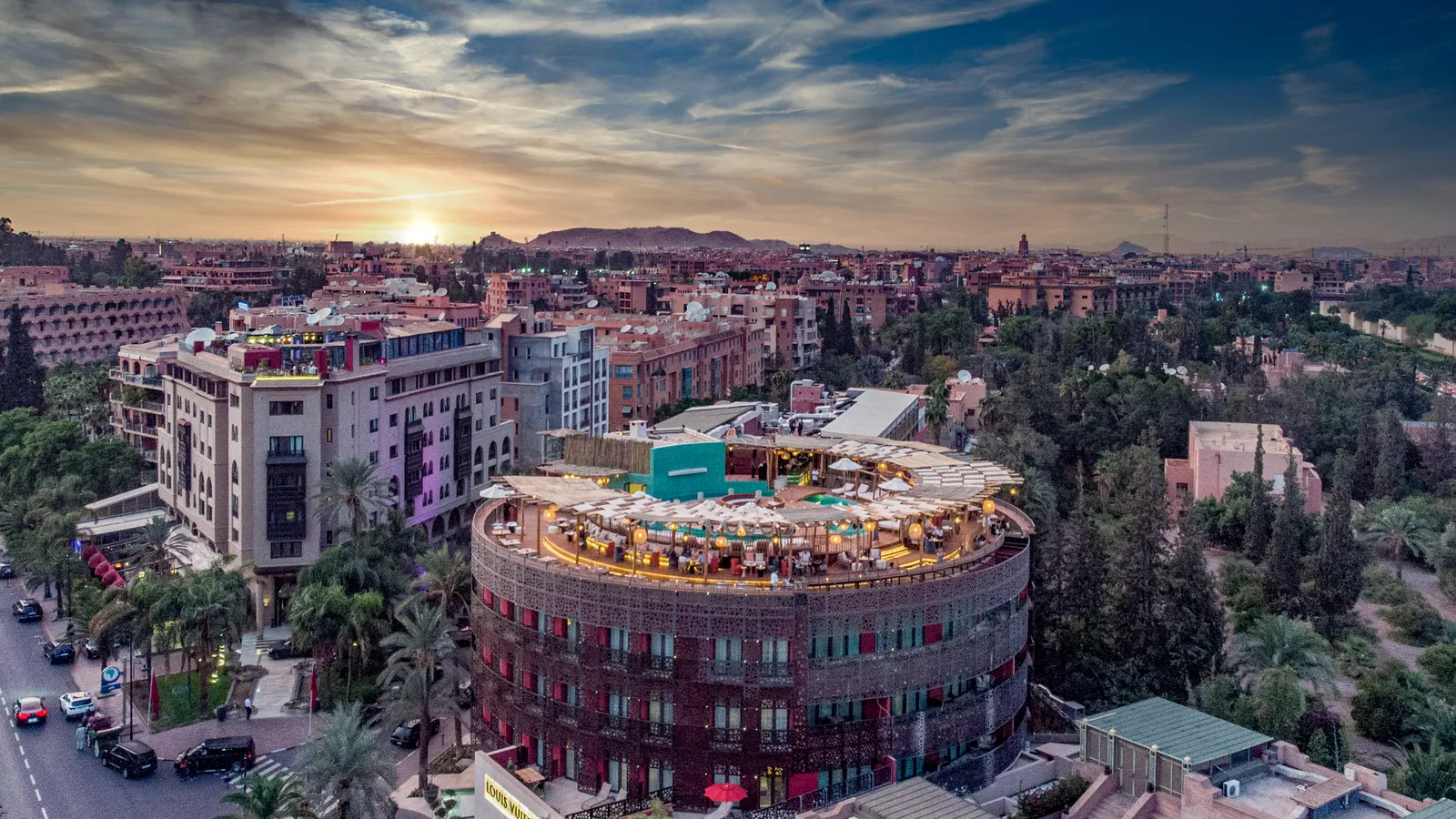 The luxurious hotel will offer its visitors the chance to enjoy the finest that Morocco has to offer because it is situated in a city rich in history and culture.
The hotel has around 70 rooms and suites with a blend of traditional Moroccan influences and a modern, minimalist design.
In one of the most culturally diverse cities of the world, the location is the perfect choice for those looking for luxury and adventure. Nobu Hotel guarantees a special experience because to its exceptional location, first-rate amenities, and dedication to sustainability.