Ethiopian Celebrates 50th Anniversary Of The Start Of Its Service To China
Ethiopian Airlines, the leading and fastest growing Airline in Africa, is celebrating the 50th year of the commencement of its service to China. The Airline made its first flight to Shanghai on 21 February 1973 and operated there for a while before it shifted its flights to Beijing on 07 November 1973, which is one of its very popular destinations in Asia.
Ethiopian Airlines is the first African carrier to fly to China, and has been connecting the country with the whole of Africa for half a century now. China is now one of the biggest markets for Ethiopian Airlines with more passenger services to four destinations, namely, Guangzhou, Shanghai, Chengdu and Hong Kong.
Marking the 50 years of service to China, Ethiopian Airlines Group CEO Mr. Mesfin Tasew said, "The beginning of flights to China 50 years ago heralded an important milestone in the history of the Airline. Ethiopian was among the first to serve China and has ever since been providing reliable services to the country. As China is one of the key destinations in Asia, we will maintain our commitment to serve the country, thereby providing access for the Chinese people to the big African market. China-Africa relation is projected to grow significantly in the coming years, and Ethiopian Airlines continues to serve the needs of the travelling public by availing the best connections to Africa and beyond, using its ultramodern aircraft. We are pleased to have served the people of China for the last 50 years, and we will continue to be a bridge connecting China with African nations."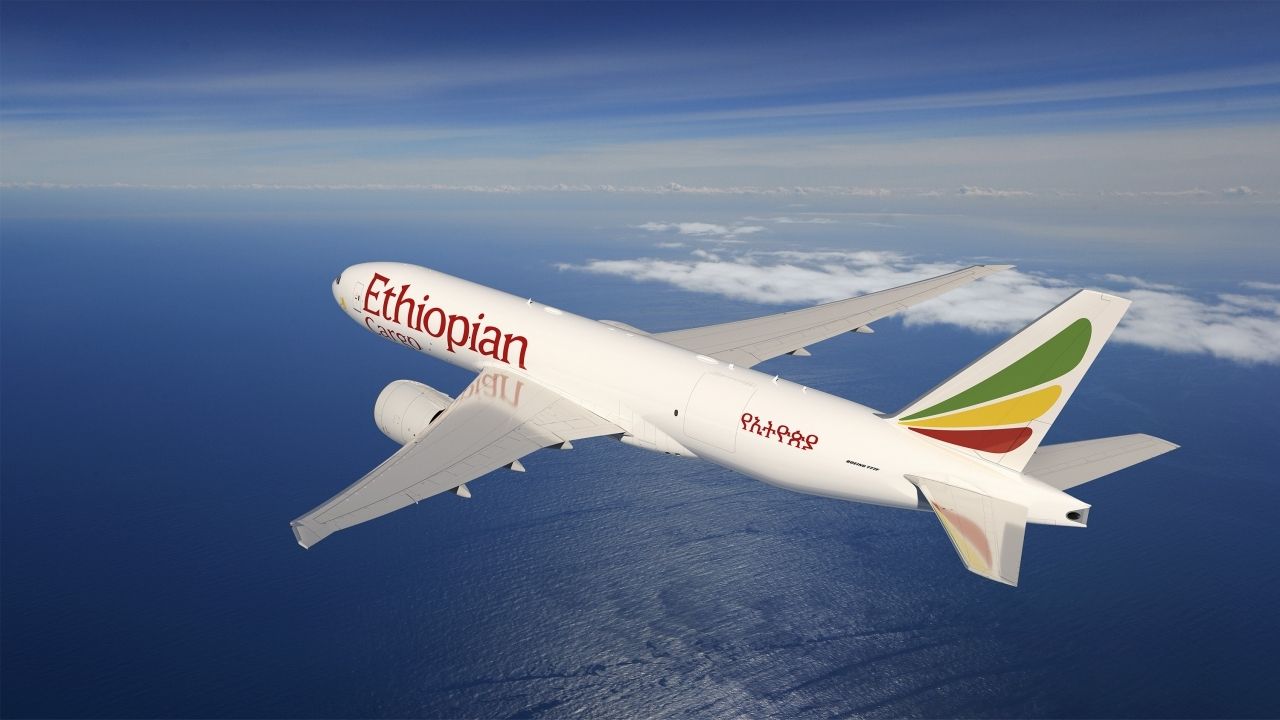 Ethiopian Airlines has been offering uninterrupted service to destinations in China even during the Covid-19 pandemic although the frequency of its passenger flights were restricted. However, the frequency of its flights to Chinese cities is increasing significantly following the lifting of restrictions by the Chinese government. Ultimately the flights will get back to the pre-COVID 19 levels soon with daily flights to Beijing, Shanghai and Hong Kong as well as ten and four weekly flights to Guangzhou and Chengdu respectively. When the services are fully restored, Ethiopian will operate a total of 35 weekly passenger flights to China.
In addition to its passenger flights, Ethiopian is also operating 31 cargo flights per week to nine destinations in China, including three new additions. The Airline has been serving daily cargo flights to Guangzhou and Hong Kong, four weekly flights to Shanghai and three each to Zhengzhou and Wuhan along with two to Changsha. Ethiopian also added three more freighter destinations to China recently: two weekly flights each to Xiamen and Shenzhen as well as one to Chengdu. With five passenger and nine cargo scheduled services, Ethiopian Airlines operates combined 66 weekly flights to ten destinations in China.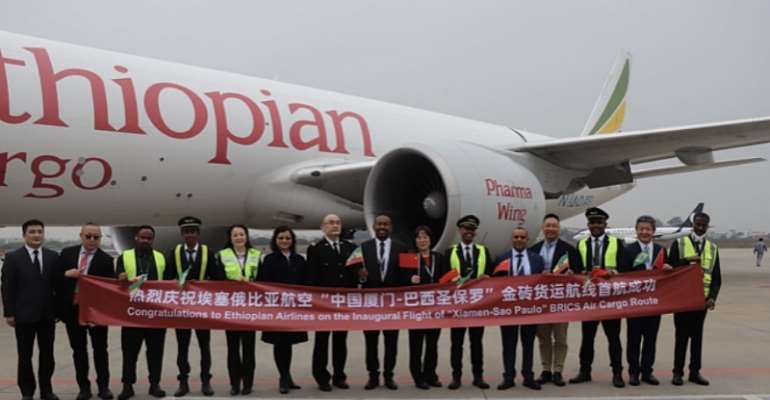 About Ethiopian Airlines
Ethiopian Airlines (Ethiopian) is the fastest growing Airline in Africa. In its seventy-six plus years of operation, Ethiopian has become one of the continent's leading carriers, unrivalled in efficiency and operational success. In addition to its main hub in Addis Ababa, Ethiopia, it is also pursuing its multi-hub strategy through a hub in Lomé, Togo with ASKY, in Lilongwe, Malawi with Malawi Airlines and in Lusaka, Zambia with Zambia Airways. Ethiopian commands the lion's share of the Pan African passenger and cargo network operating the youngest and most modern fleet to more than 150 domestic and international passenger and cargo destinations across five continents. Ethiopian's fleet consists of ultra-modern and environmentally friendly aircraft such as Boeing 737s, 777s, 787s, Airbus A350-900 and Bombardier Dash 8-400 double cabin with an average fleet age of seven years. In fact, Ethiopian is the first airline in Africa to own and operate most of these aircraft. Having achieved its strategic plan (Vision 2025) ahead of time, Ethiopian is currently implementing a 15-year strategic plan called Vision 2035 that will see it become one of the top 20 most competitive and leading aviation group in the world by providing safe, secured, market driven and customer focused Passenger and Cargo Transport and Logistics Services, Aviation Training, Airport Management and Ground Services, MRO and Aerospace Manufacturing and Travel and Tourism Services. As a multi-award-winning airline, Ethiopian has been winning various coveted awards including Skytrax's 'Best Airline in Africa Award' for five consecutive years. The airline has been a Star Alliance member since 2011, and has been registering more than threefold growth in the past 10 years.