Black Celebrities Who Dazzled At The Met Gala In 2023
Black celebrities attended the Met Gala 2023 in droves, marking the arrival of fashion's biggest night. Fundraising for the Metropolitan Museum of Art will be done at the charitable event.
The outfits, as usual were stunning and audaciously artistic with a dash of bizarre. Stars from all walks of life attended, but Black musicians, actors and sports grabbed attention when they showed up for the breathtaking occasion.
The Theme
Karl Lagerfeld was honoured as this year's Met Gala theme. He is known for his role as Creative Director of Chanel. The brands well-known Ambassador, Pharrel Williams unveiled the theme in September and Monday fashion fans were treated to  the interpretations of the celebrity of the concept of the night.
Many attendees donned monochromatic black and white looks, several with a retro flair that exuded the Chanel aesthetic. However, it would not be the Met Gala without some unique twists along the way.
Best Met Gala 2023 Outfits
Anok Yai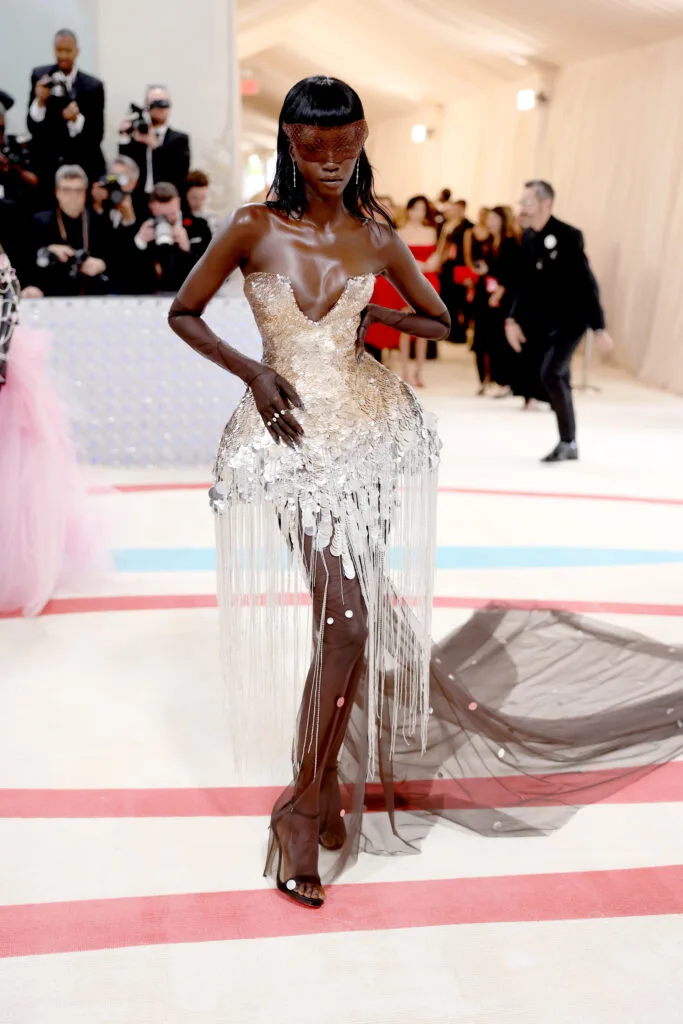 The Prabal Gurung grown by model Anok Yai was a structural masterpiece.
The silver bodice became a fringed skirt with a tulle train. The statuesque lady added drama with a nude netted eye piece that matched her flawless skin.
Rihanna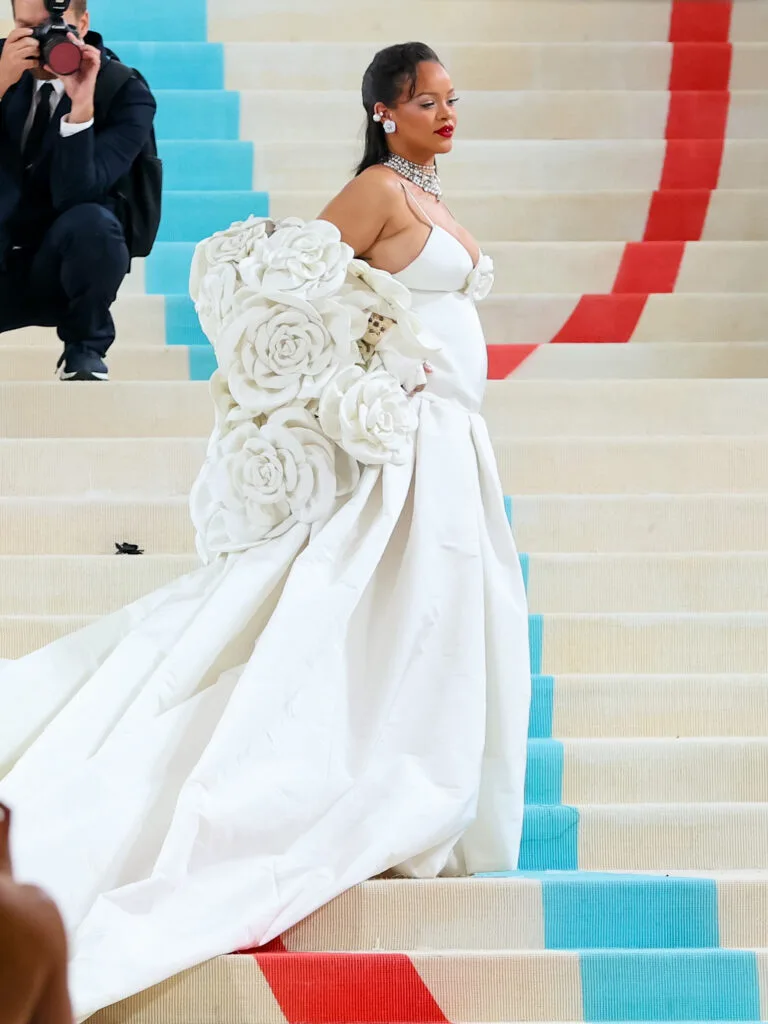 While Rihanna was one of the last stars to arrive at the Met Gala, she was fashionably on time.
Rihanna wore a white gown and an exquisite flowery jacket while accompanied by her boyfriend ASAP Rocky.
Teyana Taylor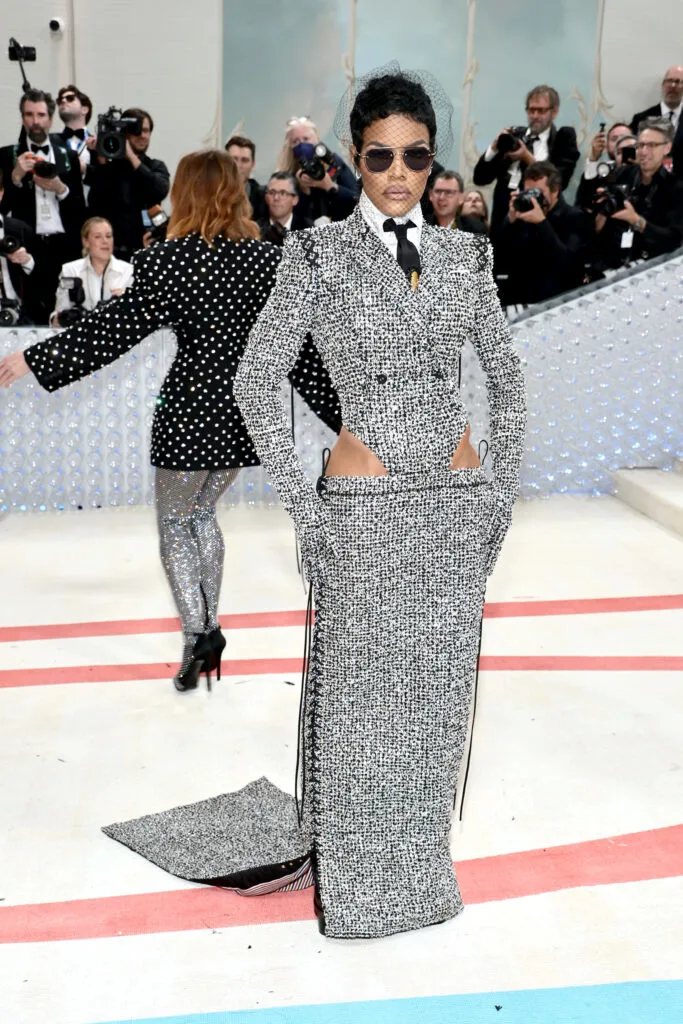 Teyana Taylor looked stunning in this structured menswear inspired style.
The face of Taylor was framed by a netted birdcage, which offered a sense of tenderness and softness.
Viola Davis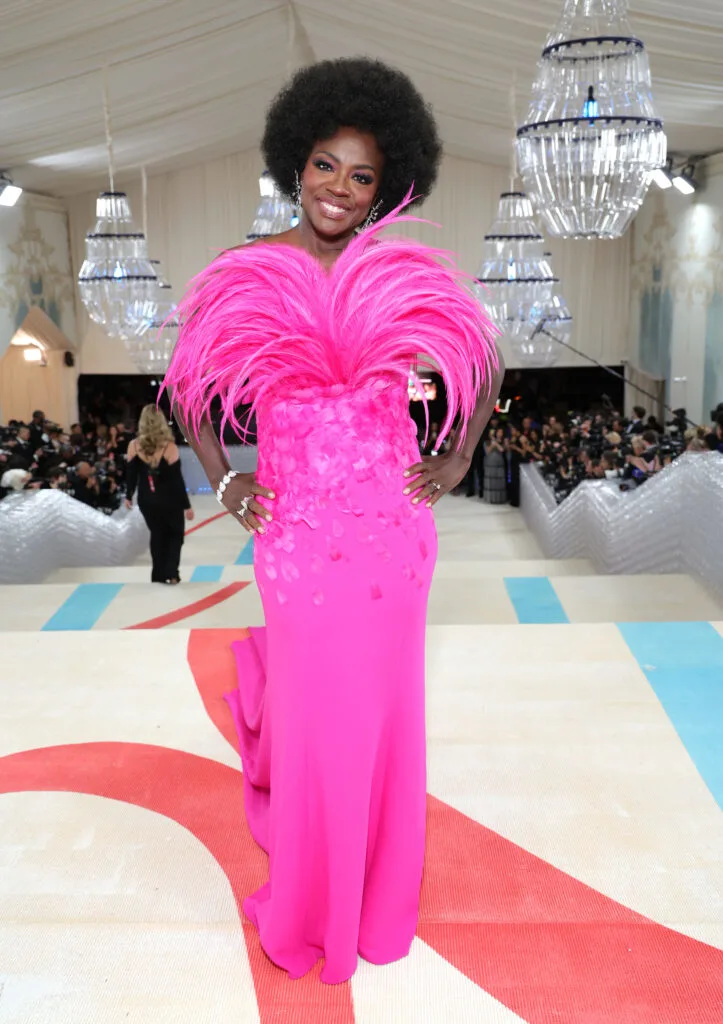 Viola Davis wore a Valentino gown in the brand's signature pink. The gown was stunning with a full neckline of feathers.  Her flashy earrings completed the look.
Viola stated that she feels like a princess, queen or empress.
Erykah Badu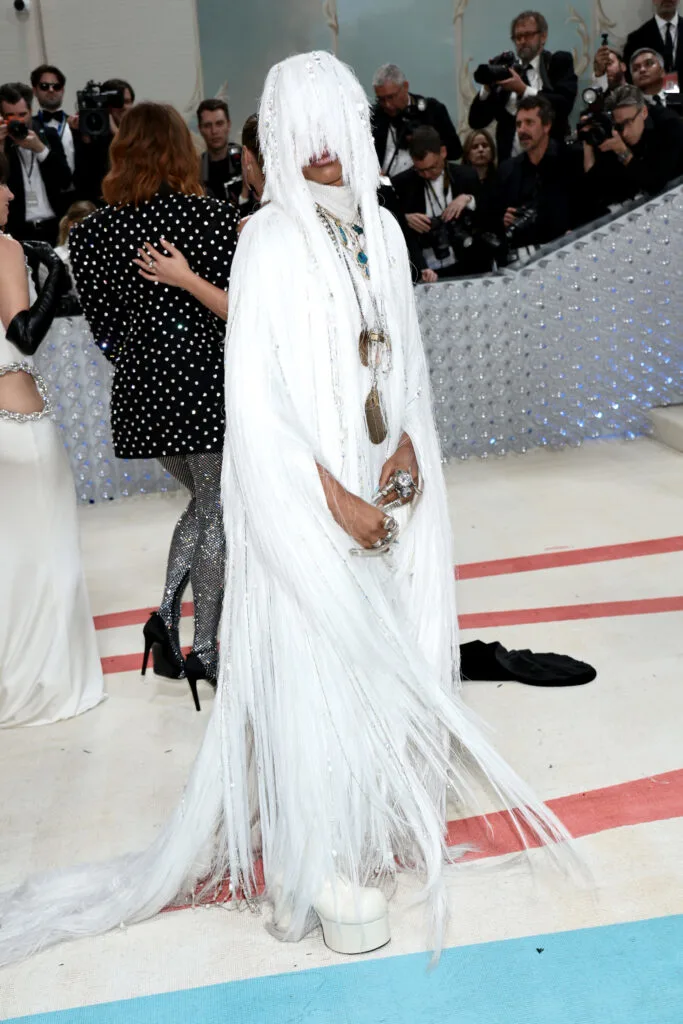 Erykah Badu sported a distinctive fringed outfit and white platform boots.
She wore a matching headpiece that nearly totally hid her face and complemented her look.
However, there was just enough of her face visible for her to smile.
Brittney Ginner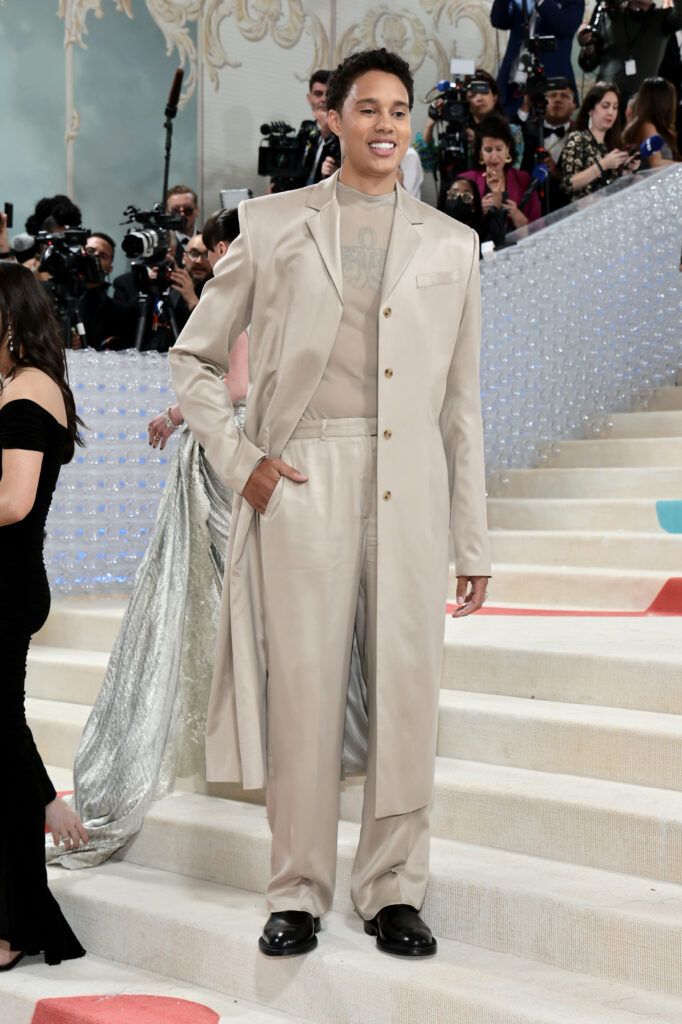 The WNBA player was detained in Russia but is now back in the United States and attending the Met Gala.
Brittney Griner wore a calf-length jacket and a suit in a nude colour.