Walters Ngalle, A Barber, A Philanthropist & More!
FabAfriq Magazine : Thank you  once more for taking part in this interview.
Walters Ngalle: Thank you FabAfriq Magazine for the opportunity.
FabAfriq Magazine : Tell us about Walters Ngalle.
Walters Ngalle: Walters Ngalle is a young Cameroonian Barber based in Buea, and a  philanthropist.  
FabAfriq Magazine : What motivated you into the barbering profession?
Walters Ngalle: I actually wanted to become a computer engineer while I was growing up. However, I had to drop out of school due to some financial difficulties. This pushed me into the streets, just like other youths, and I eventually found myself in the barbering field, which has turned out to be my passion at the end of the day.  
FabAfriq Magazine : Tell us Walters, who inspires you in the barber industry?
Walters Ngalle: My inspiration in barbering came from so many people. The first person who inspired me was Louis Mario, he is a barber based in the USA. Then I got in contact with Christian Bourgon, a barber based in Canada. He inspired me a lot with some vital barbering tips. Herbert Burnett, a barber in the USA also did inspire me and helped with barbering tools. Then Mr Edward Gabriele from the USA also played a big part in my professional growth.
FabAfriq Magazine : Can you tell us some of your  favourite hairstyles/cuts?
Walters Ngalle: I do like fading hair a lot, I like mid fade and taper fade a lot.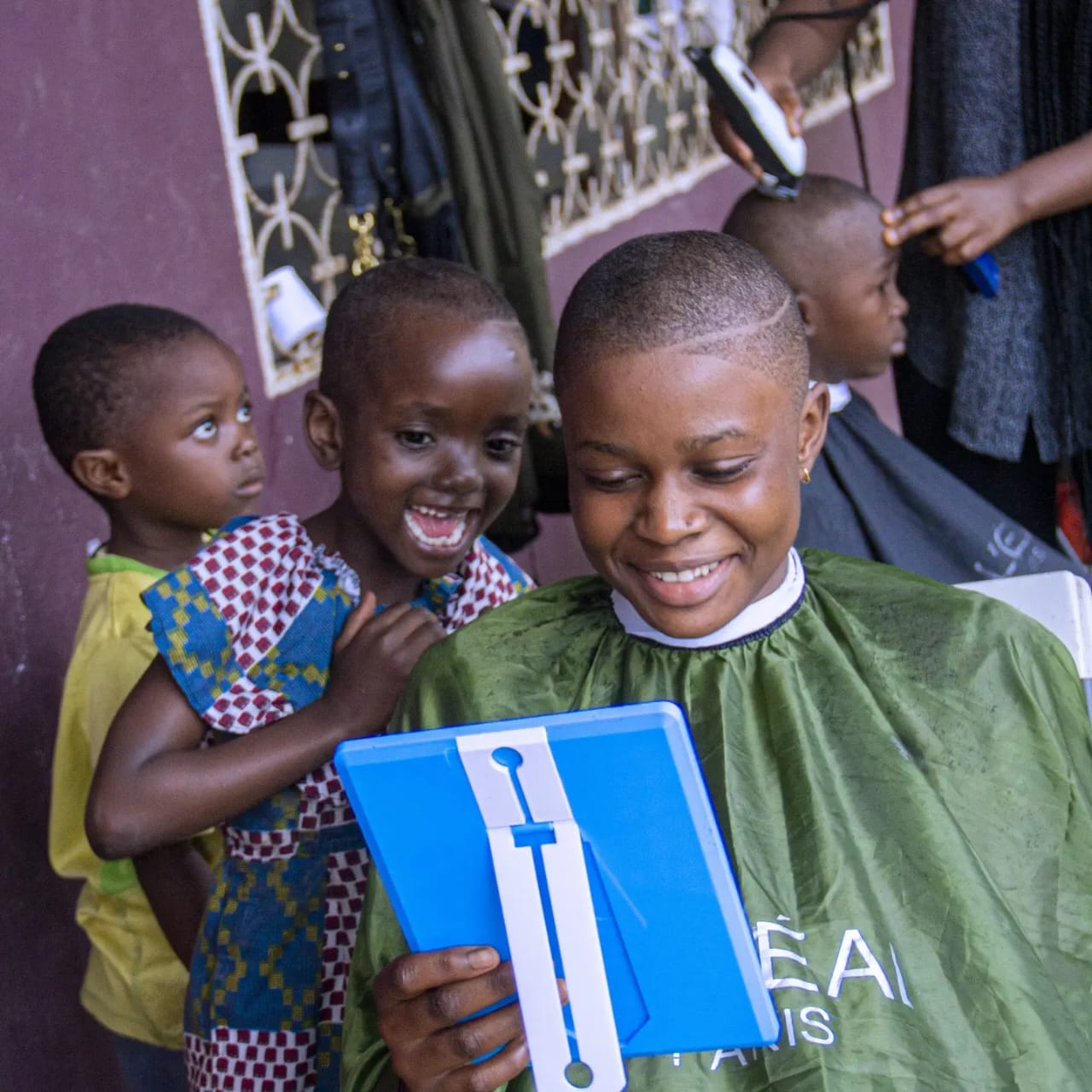 FabAfriq Magazine : Wow, awesome.  If you could cut one person's hair, who would that person  be?
Walters Ngalle: If I could cut one person's hair it would be Samuel Eto'o and it would be for free because he has been doing an excellent job ever since he took the FECAFOOT highest post. The free haircut is my own way of saying "I am proud of you big brother''
FabAfriq Magazine : Amazing! What other profession would you have been into  If you weren't a barber?
Walters Ngalle: Computer Engineer or a footballer  
FabAfriq Magazine: Tell us more about your NGO #Walcutz Community Development Initiative (WACODIN)?
Walters Ngalle: The NGO is out to build and support our community. We have recorded over  1,500 free haircuts since we started. This exercise was done mostly in towns affected by our on-going crisis i.e Buea, Bamenda, Mamfe, Kumba, Limbe, Mutengene, Tiko. We also visited towns like Douala and Yaounde. Then my team and I realised that, rather than giving free haircuts why don't we train and empower youths for free?. We at WACODIN believe that the best form of help is empowerment. Mr Ramses it may interest you that for the past 2 years we have empowered (trained) 20 youths for free, and we just launched our third free training programme some few weeks back. We have an objective to train 10-20 youths for free before the end of 2022. We believe that empowering our youth will help in community development. Since we are out for community development, we also organize competitions. WACODIN is the main organiser of the 'Battle Of The Barbers Africa'. This competition brings together youths in the beauty industry as they compete, share contact and ideas, and win amazing prices. We have been organising this event for the past 2 years. Our next edition is in Lagos, Nigeria in December 2022.
FabAfriq Magazine : Do you have sponsors who support your activity?
Walters Ngalle: Our free haircut programme has no official sponsor and we hardly ask for sponsors for our charitable events. Sometimes my clients reach out to me and support the purchase of clippers and maybe transportation. For the training we don't have sponsors and we are facing a lot of difficulties because we can't afford to pay other trainers   or to buy some machines and tools that will help to facilitate our training. Mr Ramses it is very difficult to convince some people to support such initiatives. For the 'Battle Of The Barbers Africa' competition, we do have some sponsors which we really do appreciate but Mr Ramses we need more, as there is much work to be done.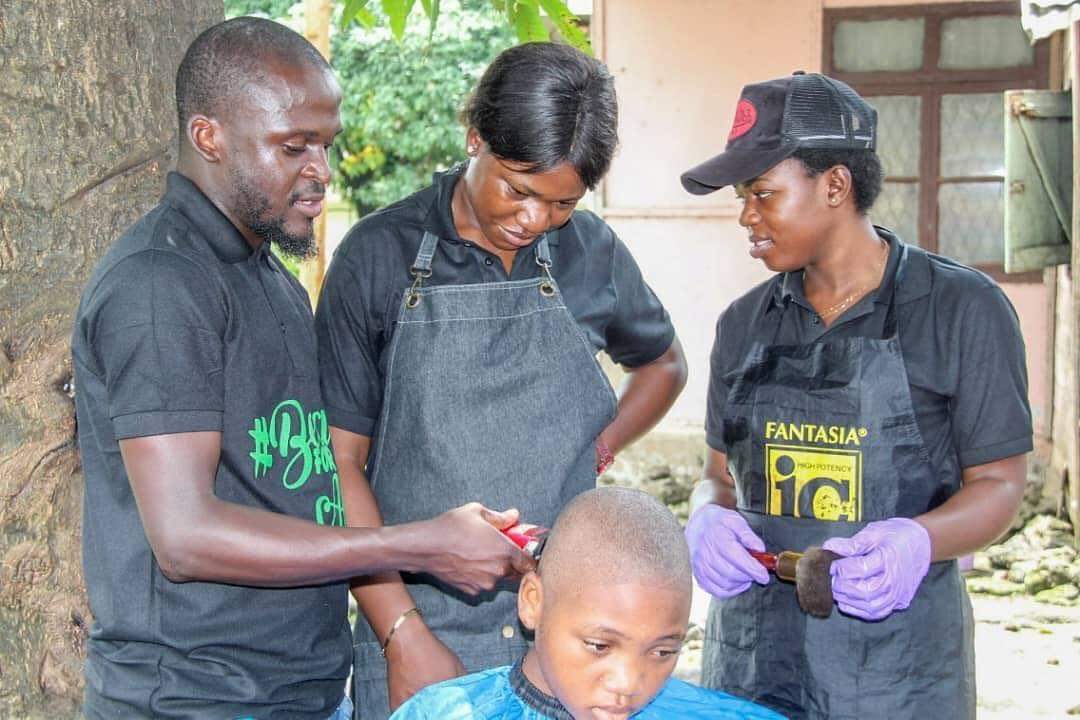 FabAfriq Magazine : What other plans do you have concerning your NGO and the various activities you carry out in the coming years?
Walters Ngalle: Our plan is to empower as many youth as possible.  I do believe I can create a lot of positive change in  my community. Our goal for the 'Battle Of The Barbers Africa' is to transform the competition into a league i.e, within the calendar of a year the competition will be organized across Africa and at the end of the year we have the grand final, where all the winners come together and compete.
FabAfriq Magazine : Would you ever like to have your barbershop? That's if you do not own one already. If yes, what would it look like?
Walters Ngalle: Yes I would like to have my own barbershop with the name 'Walcutz Barbershop and School'. I plan to make my barbershop so comfortable for my clients and my team. The shop shall definitely have a school sector.
FabAfriq Magazine : What is your best piece of advice for fellow barbers?
Walters Ngalle: My advice for my fellow barbers is  this; they should strive to better their skills, work more on their hygiene and sanitation, customer consultation, work on their social media platforms and they should bear in mind  that they are community builders so they should help the community  if need be.
FabAfriq Magazine : Looking back at your childhood,  What piece of advice can you give to children of that age range?
Walters Ngalle: Believe in yourself and do what you love most.
FabAfriq Magazine : What keeps you awake at night?
Walters Ngalle: I watch a lot of YouTube videos that helps me  better my skills, I follow top barbers in the western world and learn other advanced barbering strategies  which I can implement in my country.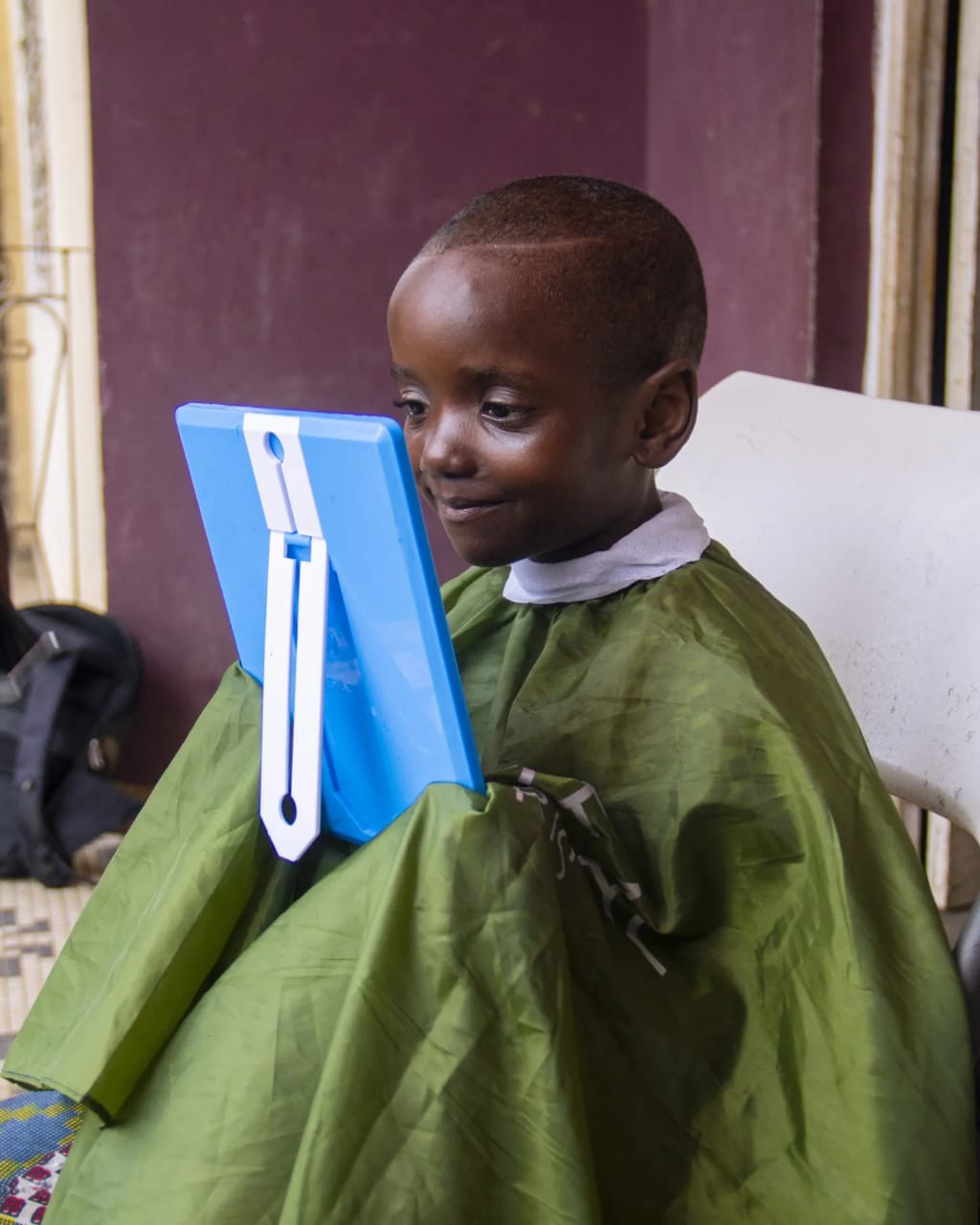 FabAfriq Magazine : Finally, tell us something we don't know about you.
Walters Ngalle: I lost my father when I was 5 years old…
FabAfriq Magazine : Thank you for your opportunity and time, Walters.
Walters Ngalle: Thank you.