African Luxury - Safari with Style!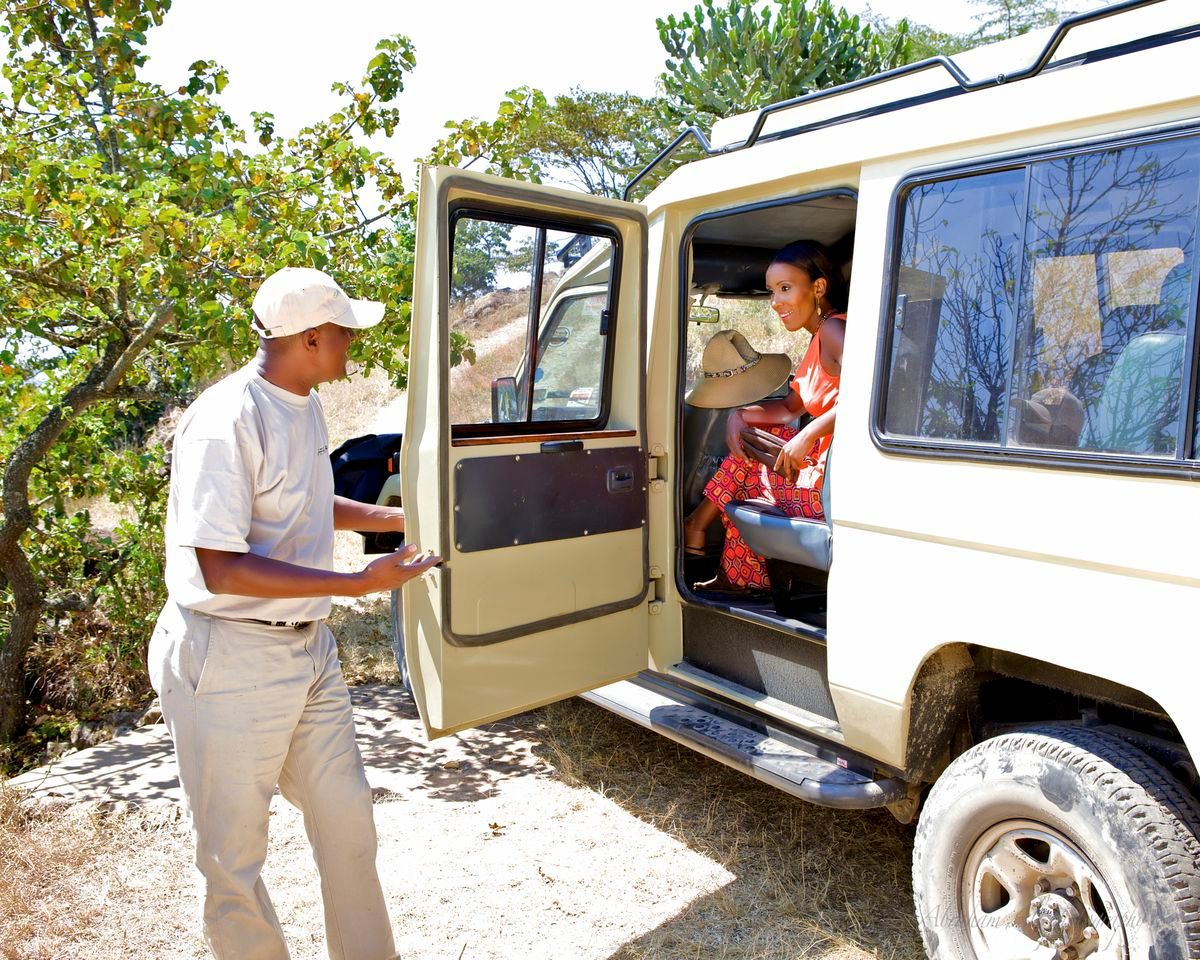 When you think about taking trips, especially going on an African safari; women always get overly anxious about what to carry and how will they look. Should you go for the usual khaki pants, brown t-shirts, hefty safari jackets, hiking boots, cotton pyjamas – less sexy since everyone is going to be in the wilderness.
First thing that comes to mind is where should we go, how much does the hotel cost?
Makes sense; and you can excuse your lack of being fashionable to trying to be basic and simple – Am going on a Safari! Everything about travel, style and getting the right destination picked out has changed, thanks to bespoke travel companies that can cater to your every need; and I do mean every need! Including your style, especially if your coming to Kenya! Let's create a scenario; you have not taken a vacation in over a year, not seen your closest friends in such a long time. They have children, busy schedules both at work and home, and time, it has always been an issue, and so the story goes. The obvious conversations are like a record player - Yes lets plan something where we can all meet and catch up. First thing that comes to mind is where should we go, how much does the hotel cost? How much are airline tickets? What about over weight charges for the luggage since your not too sure what to wear plus I want to shop! Way too many things to think about. And there you go; vacation has been put off for another six months and everyone's timing is definitely going to change. No safari and no relaxation.

Introducing the triple effect: Bespoke Travel Agency – Safari Mania /The designer -Deepa Dosaja – Kenya's Luxury Designer and Your luxury Destination – Raha Mstarehe. Meet Safari Mania, the company that offers you BESPOKE one on one attention!  Safari Mania is the company that takes the time to take care of every last detail. A company that asks all the right questions - What are you looking to get out of your vacation. Are you looking to sit by a beach at a hotel or cottage or head to the private authentic unique location to refresh your mind body and soul. All the right attention to details without overwhelming you. When all is answered, they offer you three itinerary's specifically tailored to you; with an extra drizzle of attention to what would make your African experience one that is forever embedded in your heart. Once you have picked the perfect destination, they advice you on what you should take into consideration while making your travel plans. One of the suggestions is always, don't forget to take care of yourself and feel good. Just the right words for one who is travelling to a new destination or just to have a fully surging trip. The Location: Raha Mstarehe! An authentic rustic house with touches of international tradition yet functionally modernised in a breath taking location that sits on the edge of the rift valley.
The big question – I would love to shop while in Kenya to have a fully mind blowing experience – any suggestions before heading on vacation.
One of the most interesting suggestions was rather daring! Especially when I asked what should I wear? How can I still look fabulous since I am an elegant fashionable person?
On the platter for food for thought was unexpected - carry a pair of sandals, closed ballerina shoes, some trekking converse shoes and a pair of heels. The suggestion was to pre-order my clothes from an online luxury brand that uses silks and linens, a brand that has a versatile collection that can work for any occasion, which leaves a woman feeling light, fresh, sexy, luxurious and the weight? Well, wait for the shock while traveling back home!
That was the first of crazy suggestions, BUT, which woman does not want new clothes in her closet! I guess the factor of looking and feeling good and best of all traveling light is every woman's dream! Meet Deepa Dosaja! Kenya's finest luxury designer.
Her clothes have been described as classic, stunning, feel good, functional, urban chic with a touch of urban panache with vibrant colors that keep up with the international
trends; dramatic prints that she designs herself. A travellers dream packed in a simple bag and is as light as a feather! Whether your going on vacation or for a top level meeting across continents, her clothes make the perfect combination of classic sexy –what every woman needs in her wardrobe. Makes sense since the Woman of today goes on vacation and mingles with her friends and colleagues at cocktails and has to attend powerful board meetings – all you have to do is order a few pieces that you can inter change from day to evening! Remember also picking the right shoes to dress up or down is important and the obvious; make-up is essential to keep the occasion lifted! Now, with the most essential part of your trip - having the perfect luxurious clothing and the driver (Bernard) to meet you at the airport you are ushered to Raha Mstarehe. The journey takes you through the vibrant city life of Nairobi and through the smaller towns of Karen, Ngong and Kiserian on the outskirts of the city, where you will appreciate the market life, the Masaai and the picturesque beautiful Ngong Hills. Once at the lodge, it is perfect for those who want a scenic getaway that can inspire you and allow you to have time to sit down and catch up with friends and family while allowing space for yourself to reflect on the year and whats to come..


The views from this lodge are breath taking! The property is full of intriguing authentic view points that are enough to realise that your time is important and you will live life daringly to appreciate Africa and rediscover a new sense of a beautiful continent. And if you do get to Raha Mstarehe, make sure you carry some cat food for the resident cat, Tusa! She's a joy to be around! Enjoy your Vacation in Kenya!
Safari Travel Company – Safari-Mania
Designer – Deepa Dosaja – Kenya
Photographer – Abraham Ali
Make-Up Artist – Wacuka Thimba
Jewelery - RiRi
Shoot Assistant - Mercy Adhiambo
Shot at: Raha Mstarehe
Creative Team – Linda Murithi, Anne Mpinga, Abraham Ali