Africa In Miniature: Cameroon Home to Diversity
All African countries stand out because of something unique. Most have been dubbed different names such as Nigeria - giant of Africa, and Cameroon - Africa in Miniature.
Cameroon is called Africa in miniature because of its geographical and cultural diversity. Cameroon, on the Gulf of Guinea, is a Central African country of varied terrain and wildlife. The capital of Cameroon is called Yaoundé and the Economic capital is Douala. Almost every town in Cameroon has a touristic sight and infrastructures to show for. Douala has a sea port, and a transit point  to ecotourism sites as well. in Kribi there are beach resorts it also has the most renown waterfall Chutes de la Lobé which plunge directly into the sea and Limbe, is a Wildlife Centre houses rescued primates.
The country has a great cultural, ethnic and geographic diversity. It has beautiful tropical, palm fringed beaches with white or black sand, high mountains and volcanoes, game parks, Sahel landscape and deserts, big lakes and impenetrable tropical forests full of wild animals like chimpanzee, gorilla, forest elephant and buffalo. These natural features are some of the world's most amazing touristic sites. Cameroon has 10 regions and more than 250 ethnic groups with different cultures.  All Ethnic groups have different languages and traditions.
The two official Languages in Cameroon are English and French . The ratio of the official languages in Cameroon is 8:2. 8 of the country's regions are French speaking while 2 of them are English speaking. In addition to the official languages of the country, every Ethnic group has a specific language they identify with. Every Cameroonians identifies with a tribe and its culture hence there are more than 250 ethnic Languages in Cameroon.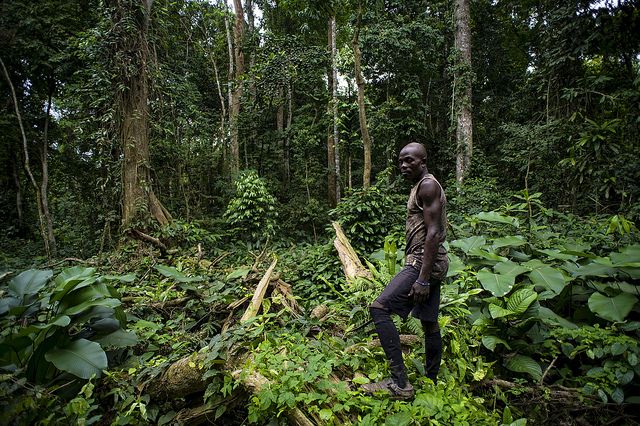 Over 80% of the population is established in the primary sector of development such as farming. The country produces many agricultural products for export. Some years ago Cameroon was the leading African Country exporting cocoa. The principal commercial crops are cocoa, coffee, tobacco, cotton and bananas. There is a large aluminum refinery which produces 16% of all the aluminum in Africa. This refinery consumes 70% of all the electricity produced in the country!
History has not also been kind to Cameroonians. In 1884 Cameroon was a German protectorate. After World War 1 the country was divided between Britain and France. The modern state of Cameroon was created in 1961 by the unification of two former colonies, whilst British Northern Cameroon joined Nigeria.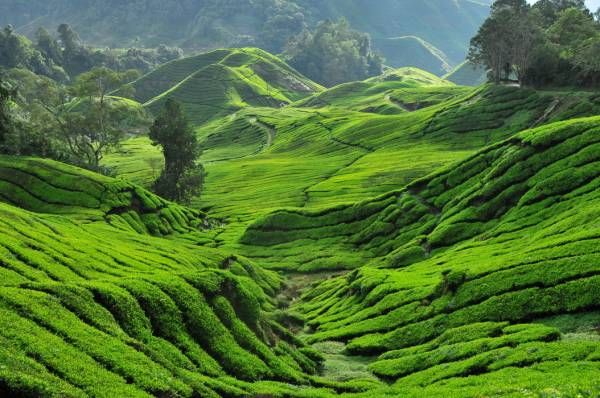 Cameroon is often regarded as the melting pot of Africa sitting at cross roads of West and Central Africa, as one of the most diversified cultures of the continent. From the ancient tribal kingdoms in the West and the Pygmies villages in the South to the pastoral Muslims in the North, Cameroon has a rich tapestry of indigenous cultures. Those interested in nature shall never regret their trip to the North as the well known Waza Park is there to provide them with abundant bird life and mammals all gathering around there drinking holes.
The high and still active volcano of Mount Cameroon is there to satisfy trekkers and climbers with its spectacular peak and lava fields. Also the rocky Mandara Mountains of the North, home to some remote villages and the mountains of the North West province, are there to be explored And when exhausted from these adventures, the coastal towns of Kribi and Limbe are waiting with palm fringing beaches and refreshing ocean waters to ease the limbs and to revive your system with some lovely Makossa music making you to wonder why this destination has been overlooked so long by tourists.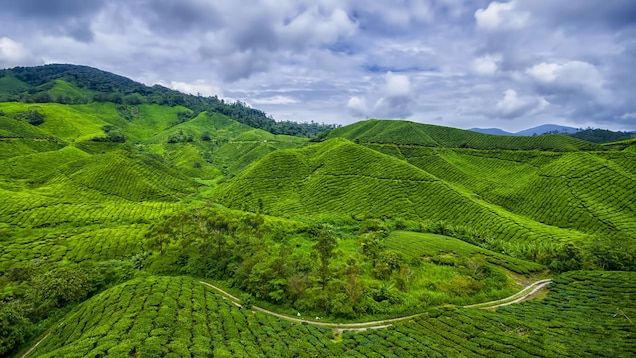 The Language complexities
Even though being a bilingual country has its pros, and cons too. Some Cameroonians are not fluent in both languages and this acts as a hindrance when they find themselves in regions they didn't grow up in. There is also division because of different languages and tribes of origin.
Also, the adaptation of English and French as the official languages in the country has been good and has created a sense of unity amongst Cameroonians. While this is, it has resulted in the neglect of our ethnic languages.
Most people in this new digital age can't fluently communicate with the language they identify with. We are slowly losing that part of their culture. In order to preserve this aspect of Cameroon's culture, the government is seeking ways to incorporate ethnic languages into the education system. Even though Cameroonians may very different in several aspects. Hopefully we'll learn to respect, love our differences and live in harmony.