Prudential Africa, Official Insurance Partner of the AFCON 2021
The chief representative officer of Prudential in North Africa Eric Mbomba, in the Press Conference, reiterated the purpose of this partnership is to meet the core values at Prudential which is committing to the African continent and improving life. Most Africans don't know about insurance but they know football and they love it, others know about insurance but don't trust it. AFCON is a great way to introduce insurance to the masses.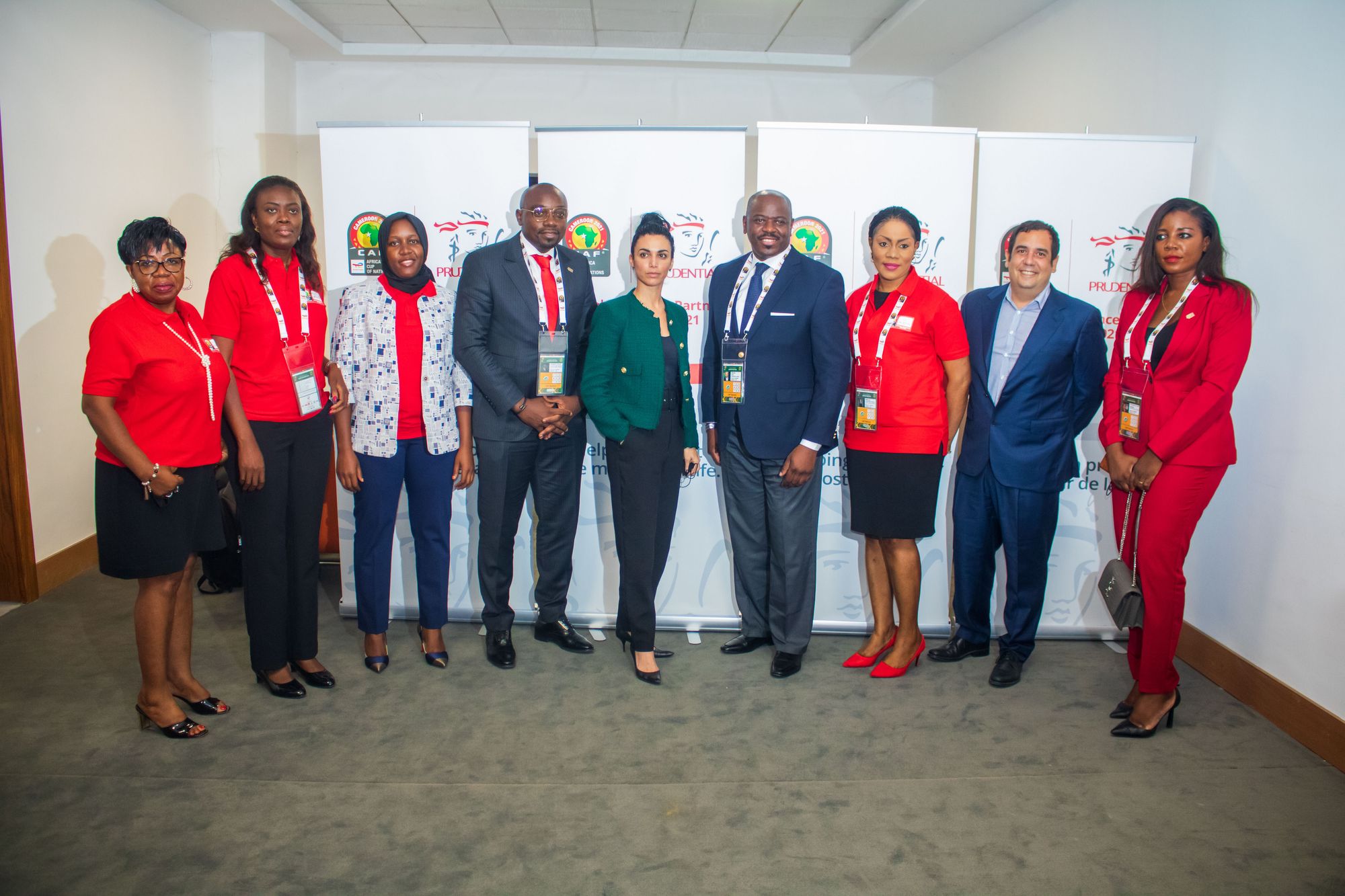 "As much as we want to grow our business in Africa, we also want to support the talent and passion of its people. Africans share a common love for football and we are honoured to be part of the tournament that unites the continent and brings together the brightest talents of African Football" said Eric Mbomba. The press conference had amongst the panellists the Director of Prudential Beneficial, Nkwenti Brain Handsome and CAF representatives by name Javier Olea, Acting Marketing and Partnership Director and Sandra Latorre, Chief of Staff & GS Office CAF.
According to Javier Olea, CAF selects the most reputable organisations to partner with and Prudential fits the criteria of such organisations. CAF has upgraded its partnership policies and is open to partnering with the best insurance companies in the world. He added "When you see Prudential you see the future, this partnership is a start of something beautiful, in a new perspective, we look forward to hosting you. African football is strong and amazing, although we have witnessed a few games already, the next will be fantastic. I feel honoured and privileged.
Since the 30th of May 1848, Prudential Beneficial has adopted several names. Upon creation, it was first called Prudential Mutual Assurance Investment and Loan Associations. This pristine company has left their mark over the sands of time with over 165 years of history. The company has been grounded by strength, wisdom, and self-awareness. In 1912 Prudential paid over 292 passenger's damages from the titanic ship incident that caused great human and material losses. The company has several affiliations in countries such as Malaysia, Singapore, China, Nigeria, London and Ghana just to name a few.