Hibiscus Sabdariffa: A Natural Remedy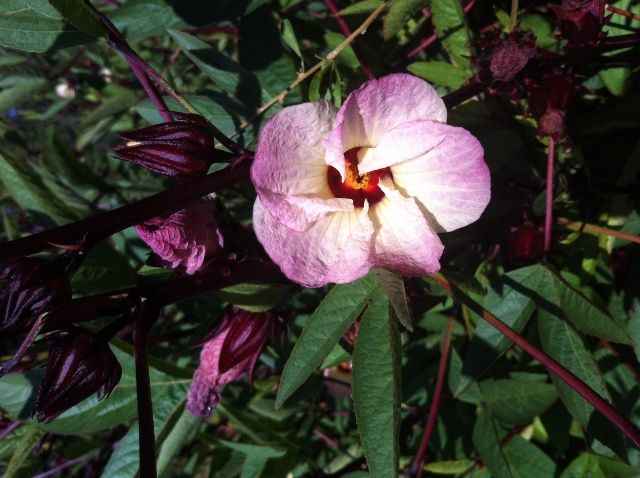 Flowers are a gift of nature: they have a special meaning according to their color and sizes, have made history all over the world so far as romance and and affection is concerned, and are used in so many different ways from house decoration to sales and all one not. Little was it known or was it expected to even think of using a flower to treat a disease or to remedy to any clinical condition. Hibiscus, scientifically called Hibiscus rosa-sinensis, is used to fight against heat but it has proven to be effective in treating blood pressure.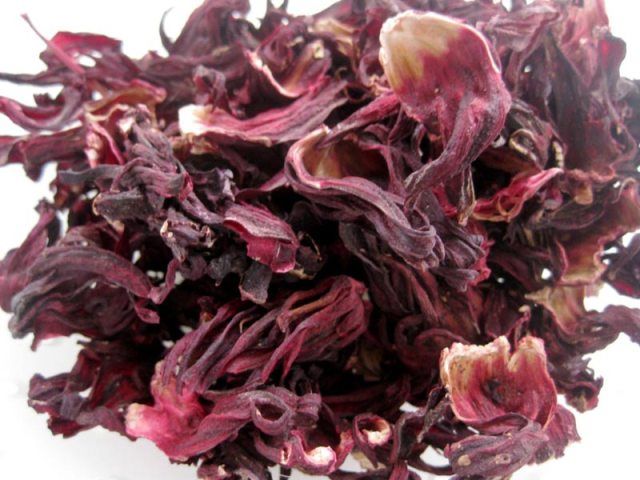 Dried Hibiscus Sabdariffa leaves
Hibiscus (Sabdariffa) belongs to a family of flowering plants with over 200 species native to tropical and subtropical regions worldwide. Various species of hibiscus are used in various parts of the world as a traditional tea. It is an excellent drink beverage under very hot climates.This flower though very beautiful and attractive has many therapeutic and curative values and properties.Hibiscus has antioxidant, anti-hypertensive, diuretic and uricosuric (increases excretion of uric acid in urine). Recent studies suggest that hibiscus might be effective against metabolic syndrome, particularly in lowering blood glucose, fat and total cholesterol. It has also been shown in studies that the hibiscus is effective in lowering blood pressure in pre- and mildly hypertensive adults.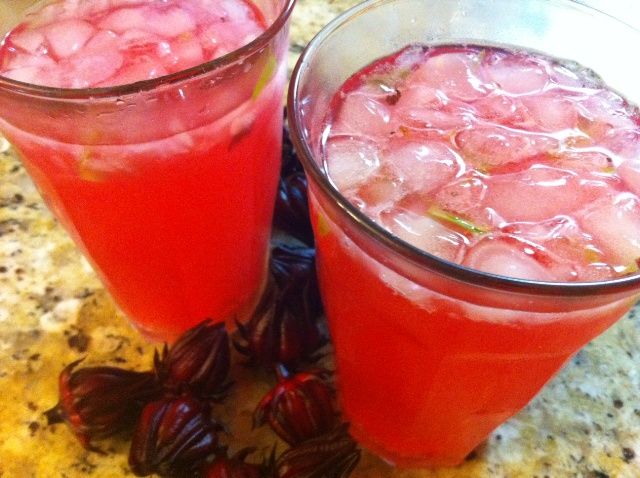 Hibiscus tea with muddled ginger & kaffir lime leaves with stevia for sweetener (Photo credit: www.tyrantfarms.com)
The hibiscus is used for many years in different countries around the world as a culinary and therapeutic resource. In Australia, a mixture of Hibiscus in boiling water with lemon and sugar is a good beverage to fight against heat. In some Hispano countries, Hibiscus is used for the preparation of Hibiscus Enchiladas, a recipe made with dried Hibiscus leaves, vegetable and tomato sauce, all assembled with tortillas. And there are so many recipes with Hibiscus flowers.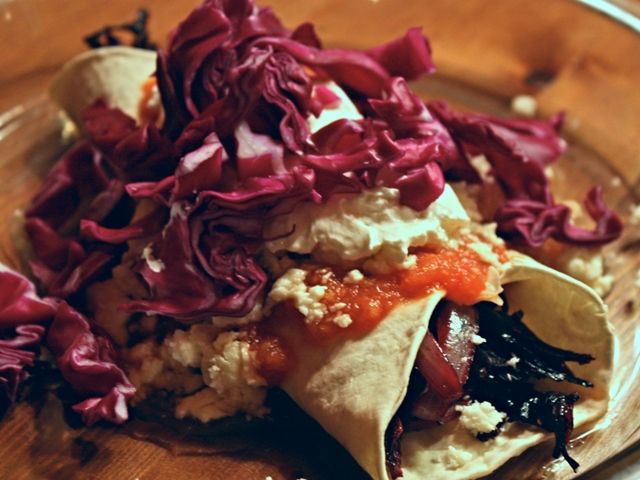 Hibiscus Enchiladas (Photo credit:
thewoodlandwoman.com)
Hibiscus is also traditionally used to treat liver problems and fever. Animal and human studies have shown that hibiscus inhibits the development of atherosclerosis and reduces fat and total cholesterol levels. Authors of studies conclude that this plant used as tea infusions can have a positive effect on the lipid profile of patients with diabetes.
Hibiscus sabdariffa so far has proven to be a medicinal remedy and the most edible Hibiscus specie. Other types of hibiscus can be toxic. Now, Hope you'll not refrain from planting Hibiscus flowers in your garden!!!