Glamming It Up The African Way
From fur, skins and hide to ankara and lace prints, the story of African fashion and its evolution is a tale as old as  time.  For a continent that was once termed the 'Dark continent', Africa has been able to stand the test of time, breaking  the shackles and leveling up, joining in on the competition with the rest of the world. Fashion is an acquired taste in Africa which stemmed from the western world. Africans have been able to twist European fashion, merge it  with their culture making it unique from the rest.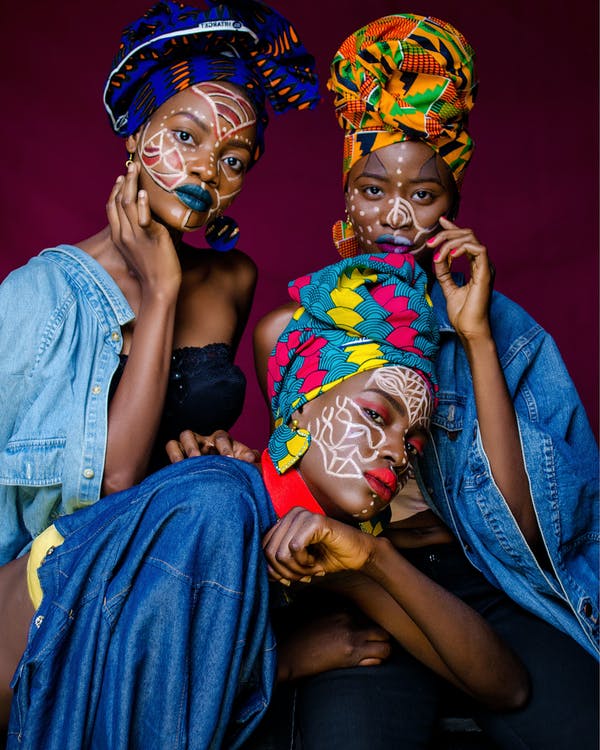 Even as the fashion world has been Westernized, African designers using specially made fabric designed to represent each African culture have been able to manufacture outfits that symbolize and represent Africa and its unique culture globally.  The brilliant idea behind every culture and ethnicity having its own unique way of dressing has prevailed in Africa for decades as a way of differentiating ethnicities at first glance.
African prints over time have made waves as artists like Beyonce, Jay Z, Nicki Minaj, Drake, Kanye West and many more have been adorned in them while going out in public or performing on stage. International designers like Louis Vuitton and Valentino have in the past used African prints like ankara in their fashion shows and masterpieces.

It goes without saying that African fashion, once termed wild, tribal and primitive, is slowly becoming the world's ' IT' fashion.