FabAfriq Magazine… Celebrates 11 Years in Print!
Binta Kila, Editor at FabAfriq captured the historical story of our CEO Adeline Sede Kamga as she navigates her way from the UK to Africa with Fabafriq Magazine.
She is strong, she is daring, she is vibrant, gifted, a go-getter, beautiful and passionate. She is Adeline Sede Kamga, founder and publisher of FabAfriq Magazine. In spite of her extremely busy schedule during this season, we managed to pin her down for a chat. Why? Well, it has been a long chase since October 8th 2010, back in the days when FabAfriq Magazine made was launched! But at the moment, this high-spirited wife and mother of three was up to her ears in work, organising 7th edition of the Corporate Awards in Cameroon. We are glad the moment finally came when we could sit down with her for this talk.
Hear the long story of how she got into publishing, how she found her passion for the industry and how she ended up starting one of Africa's award-winning Magazine in 2010.

Congratulations for 11 years of amazing work done! FabAfriq Magazine is one of Africa's Finest! What inspired you to get into publishing and why the Name FabAfriq ?
Adeline:Binta, I feel awkward giving an interview to my very own publication but I feel honoured because I get to speak on the same platform that has hosted amazing inspirational women over the last five years. I also feel excited because being someone who is easily distracted into different ventures; I have been able to hold this for 11 years despite all the challenges.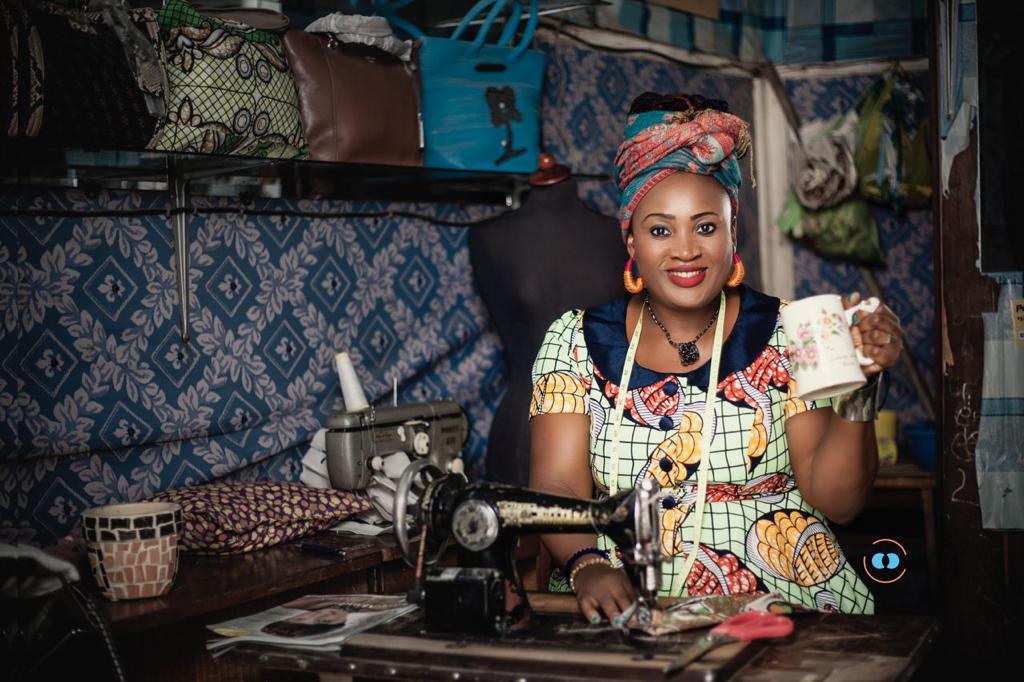 FabAfriq actually started in my friend's kitchen. Rachel Hale, Bedie Nnoko and I were chatting over a cup of coffee when I brought up the idea of showcasing the Africa we don't see in the media. We took down notes, made plans but as you know, sometimes, we need the extra push to actually move from just an idea to reality. I was on maternity leave and as if God knew I needed a push, my employer sent me a letter of redundancy just a few days after that. I realised although I was very skilled at what I did this could be the opportunity I needed to create my own business. I could not do it alone, I reached out to friends and although I had support at the beginning, everyone quickly went back into their business as usual.
There were very few media outlets sharing our stories and this was a gap to fill whiling giving others the opportunities to make money through employment opportunities. FabAfriq means Fabulous Africa and the name came as a result of wanting to show the world that Africa is not all they see in mainstream media. Africa is fabulous!
You focus on lifestyle,  tell us why? why not politics or business?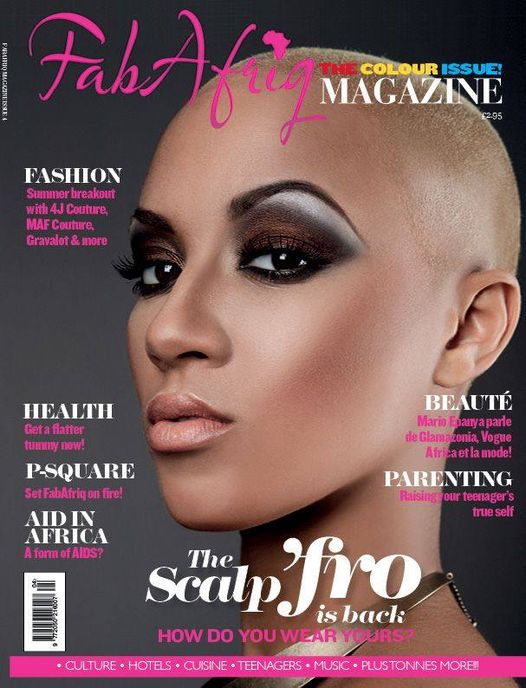 Adeline: I must admit I should have chosen politics or religion or something very trendy in Africa but I went for Lifestyle. Lifestyle is an exciting way of covering a bit of all these things and some more. Deciding on publishing a lifestyle magazine was the safest way for me to capture our Fabulous Africa. First of all, there is nothing Fabulous about politics in Africa, it is a game I know nothing about and would not like to be a part of! I have always loved things that make my world go round – travel, cuisine, relationship, fashion etc. These are simply translated into the beautiful pages of FabAfriq magazine. Besides, not many people are talking about these things, so let us keep rolling.

Starting a magazine is not a walk in the park given the financial implications. How did you get funding to start?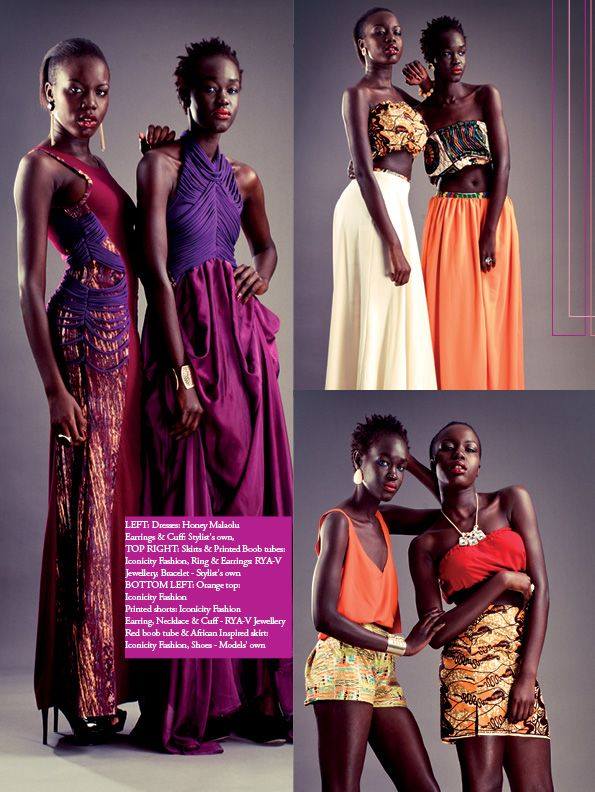 Adeline: Hmmm – I can't remember how many times I have talked about this. But I would like to give thanks to my friends and family for supporting me financially. It was not an easy ride… still it's not! At this stage in the business, I have realised I have skills that could be used as products of the magazine. I now use the platform to access other funding.

Tell us your secret, what did you do to pull the trust of your first sponsors, considering the fact that most sponsors would always want to work with existing magazines?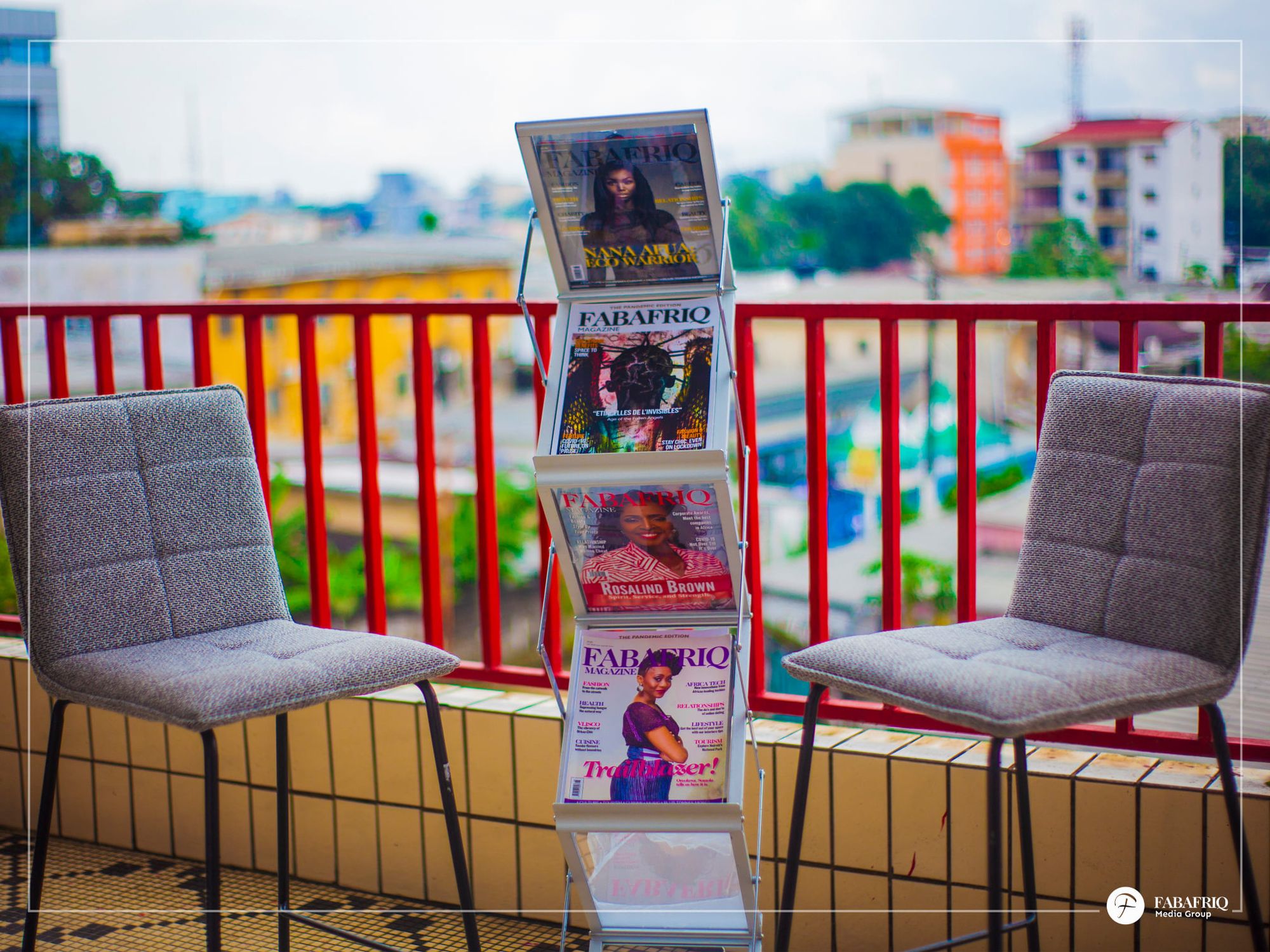 Adeline: When I look back at the beginning, I laugh and I tell myself, thank God it's all over. Or is it? My first advertisers were all startups, and for all the £8000 we registered, we only received £750. This was so shocking and it was from then that I realised I might be swimming in dangerous water. Because of this, I looked at the person who paid £750 as a star (Real Hair By Clara) and kept advertising his business throughout the years. I never gave up on the 2nd and the 3rd. I finally got my first international advertiser – Vlisco – followed by Cream of Nature, Carotino UK and that's how I started my journey in the world of some big sharks. It was an experience worth living!
As the saying goes, "Nothing good comes easy"; what are some of the difficulties and challenges you faced and how did you overcome them?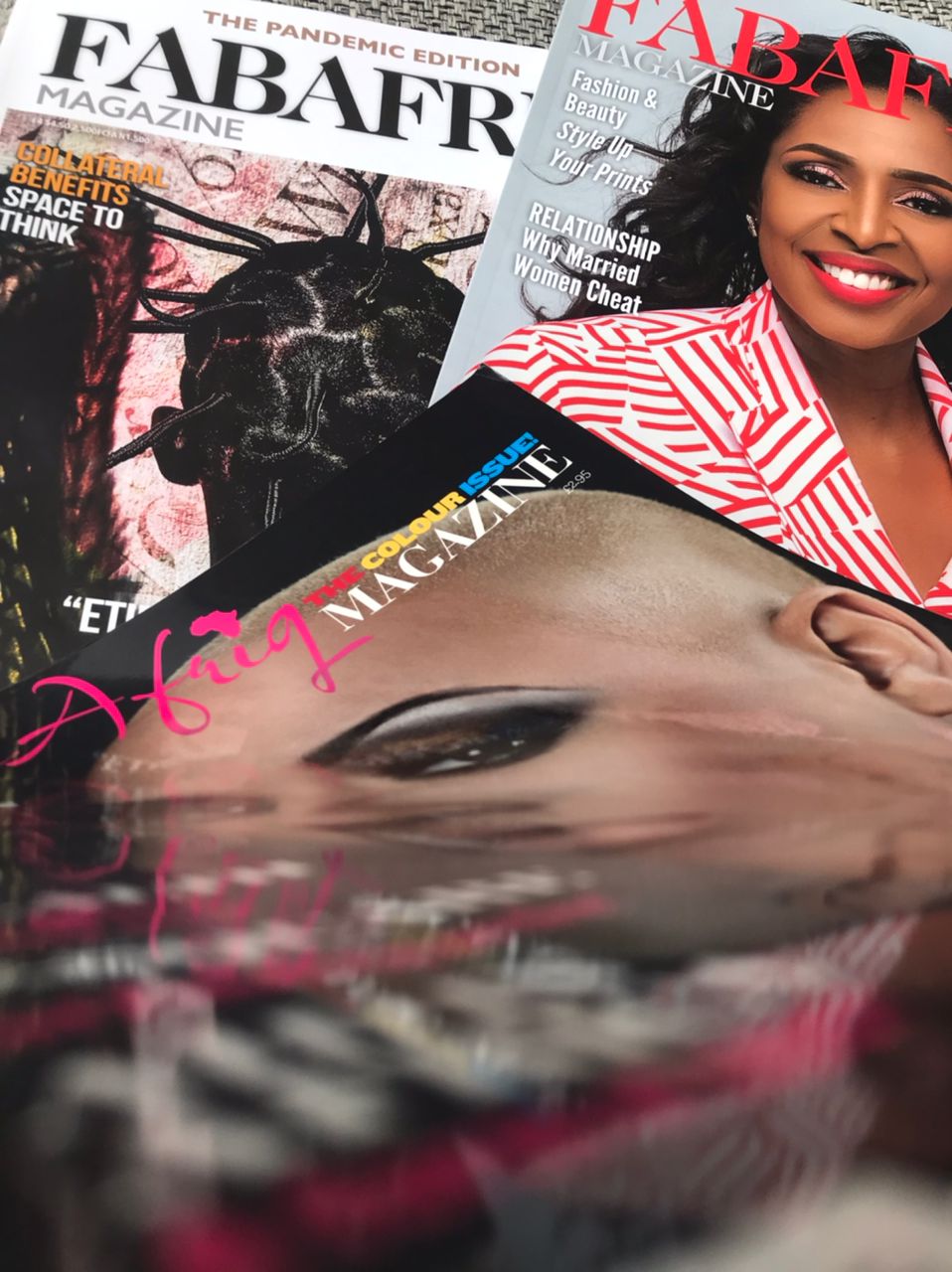 Adeline: Nothing good comes easy indeed! My main challenge has been to hit my publication deadline. I used to be under so much pressure to publish FabAfriq magazine. I would receive many emails and phone calls telling me to keep publishing and that people feel I am not doing this or that. It disturbed me for such a long time. I passed this challenge by cross examining myself and my business.I indebted myself because I let people put a lot of pressure on me and that was affecting my health and my quality of life. I'll borrow to keep a face, borrow to turn up at events, borrow to appear relevants... One day, I decided to stop caring and going at my pace. If I missed a deadline, I will simply reschedule.
There are so many challenges I would love to talk about; for instance, getting payment from clients and getting quality ad work as well. Although this is very challenging, it is not easy to overcome. I have learnt that I should not hope for advertisers to pay abruptly, but that if asked consistently, the payment will come. So I go with the flow and wait! With regards to ad work quality, I have learnt to say no to some clients. If they won't let me do it, or won't submit a great ad work, I simply tell them No!
This is 11 years in print! What would you say are your achievements so far?  Do you have any special plans; throw a party or something?
Adeline: Well, I cannot claim the achievement of FabAfriq Magazine was made possible because of me. I have worked with the most amazing people in the last eleven years and together we have built a platform that has brought about clear changes in our community. Our first achievement is the fact that in each issue, we share to our thousands of reader's real inspirational stories from Africans around the world. We have also received a series of trade recognitions that shows that we are a reference point.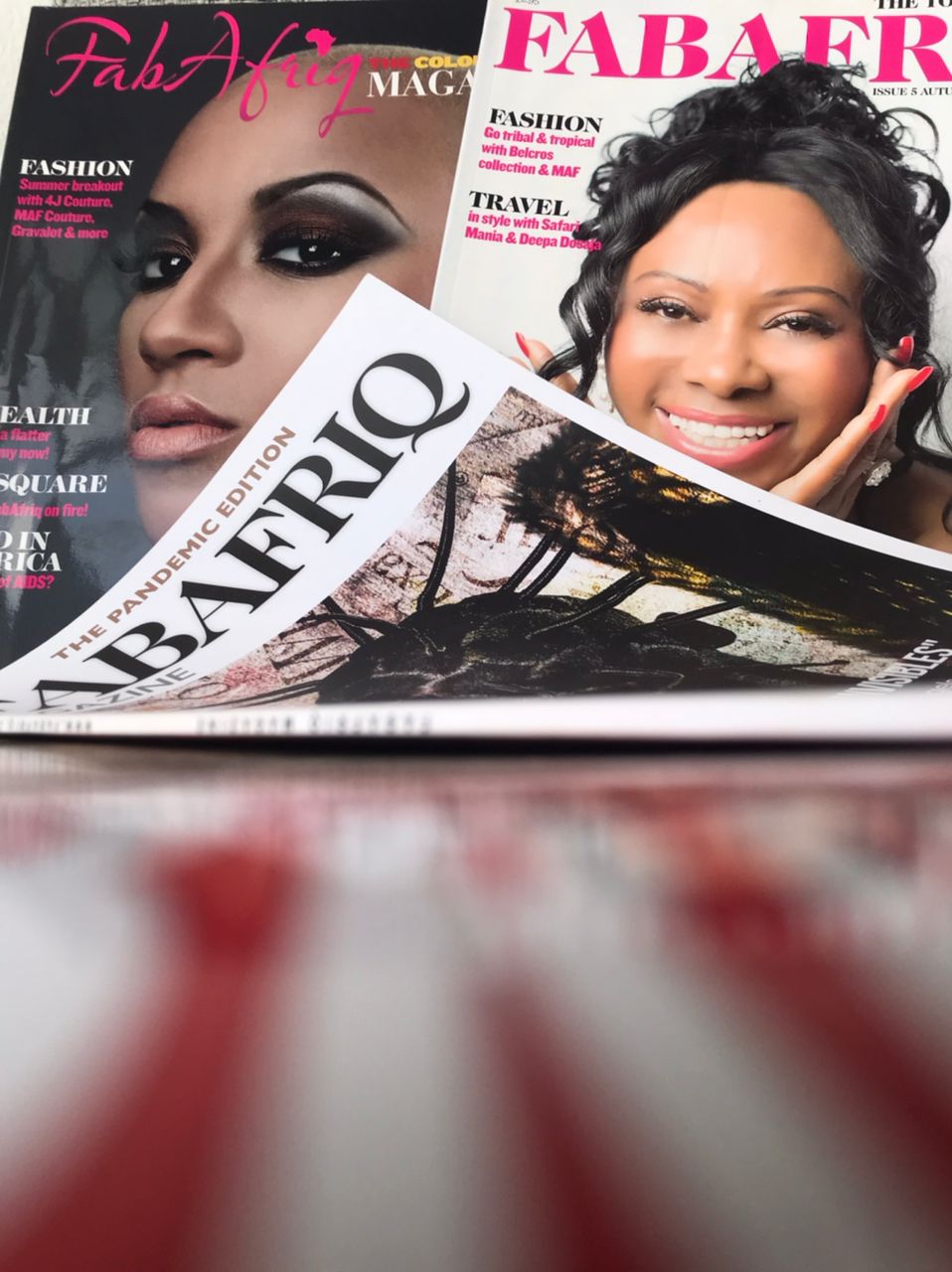 How would you describe the difference between print material and digital content? Do you think it's possible for a magazine to keep the same spirit in a virtual form?
Adeline: I am all game for Print magazines because I fell in love with them a long time ago and have always been in love with the glossy or matte pages. Print has a way of bringing things to life, while there is only so much you can admire online simply because you can't take it along with you. With print magazines, you have the liberty of writing as much as you can, knowing someone can take their time to read through. Many people might argue that most people read online and although this is the case, people easily divert from one online article to another.
With regards to digital publications, there is a certain level of excitement when you see the number of interactions on posts. Such interactions include shares, likes, comments, etc and it makes the article go viral. This is the intention of every publication. When you write something, there is only one thought at the back of your head – that people should read and appreciate. Digital has given room for many writers to achieve this objective.
With regards to keeping the same spirit on print and online, I think the answer is yes. With a little bit of adjustment (text size, length of articles, image quality etc) magazines could be well represented in print as well as online
What Magazine achievement are you most proud of? Why?
Adeline: Our cover story of Oreoluwa Somolu re-published in a Cambridge university Press publication is my most admired achievement. I am super proud of this achievement because I remember the endless argument I had with my editor in chief, Kingsley Sheteh on why we should choose her as our cover [Laughs]. He put up a great fight and I can never ever thank him enough. Kingsley and our creative Director, Chiara Viezzi, actually went ahead and booked a creative team in Nigeria for this shoot without my final approval. We had other cover options and he insisted on this particular one. After a long meeting defending his choice, I finally gave the go ahead and BANG!!! Here we are. This scenario only amplified the fact that when working with people, you should always give them the opportunity to share their opinion. Not that I don't usually, but when it comes to cover stories for FabAfriq, I love to be the one to decide. Well, I learnt a lesson and I am glad I did.
In one word, how would you describe your team?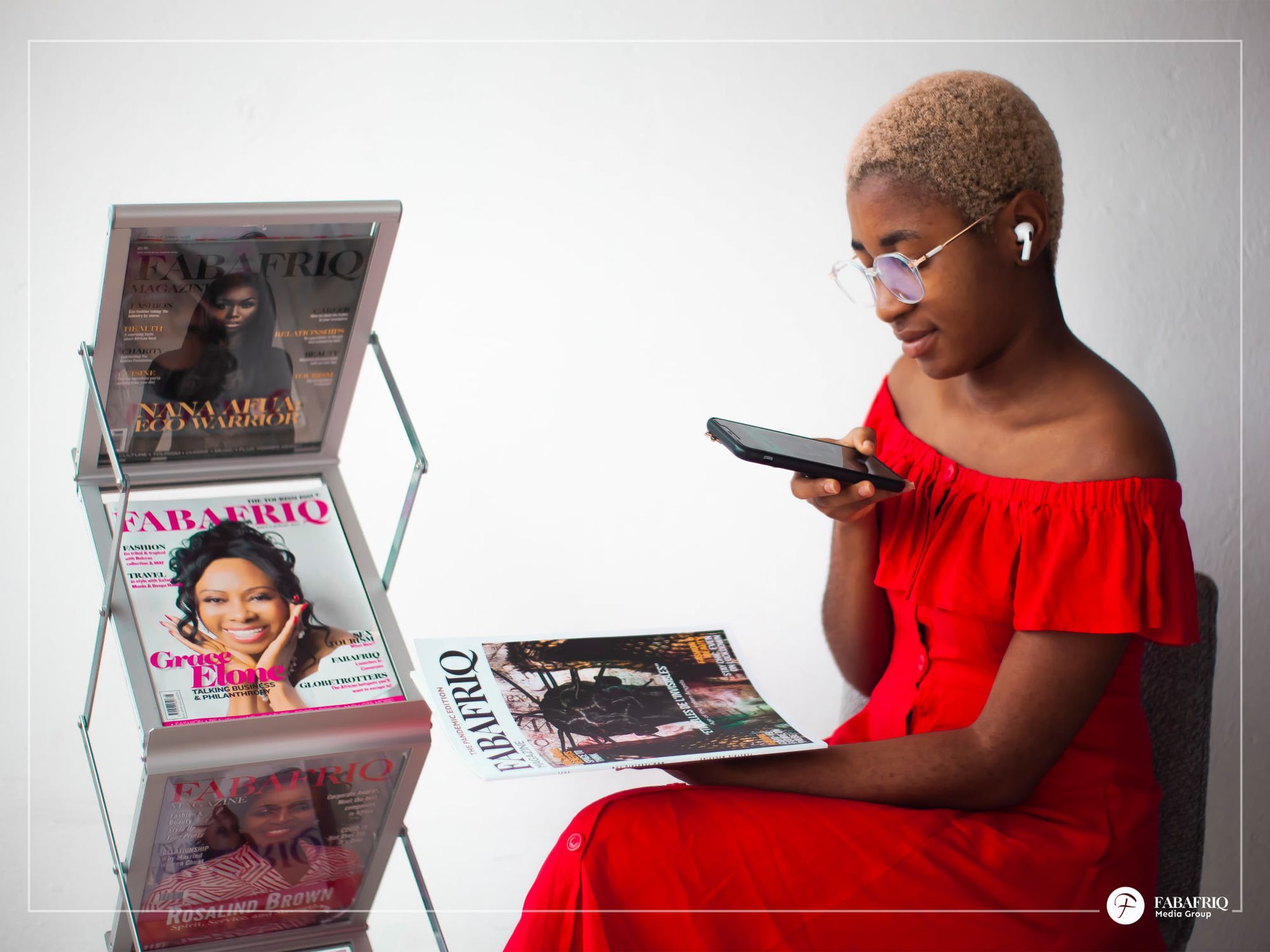 Adeline: Oh no Sorry Binta, but one word is not enough to describe my team so I won't even start!
I would like to use this interview to thank everyone who has been a part of this journey. There is something coming up for us and I am happy we are still in this together. It feels great to give this interview and I hope it is the beginning of many interviews with FabAfriq magazine. Thanks again
Thank you Adeline Sede. Cheers to FabAfriq Magazine!